The teen-powered resurgence of active investing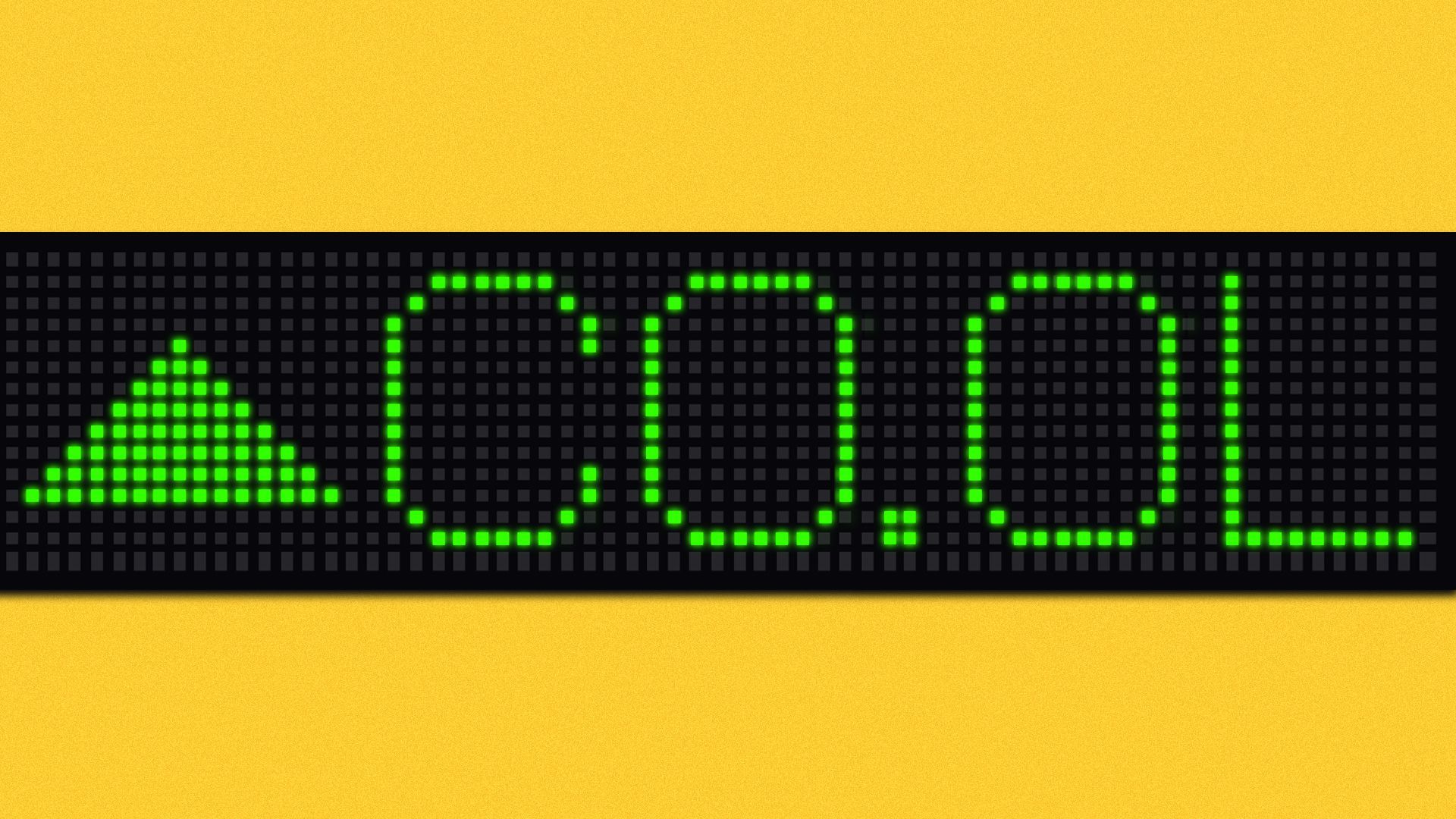 Never mind saving for retirement. Gen Z has embraced the stock market as a place to make short-term gains.
Why it matters: Day trading is back, turbocharged by social media and the invincibility of youth. Silicon Valley is paying attention.
What they're saying: "Active investing is a natural extension of hustle culture, in which risk is embraced and failure is accepted (and even celebrated)," write Andreessen Horowitz partners Anish Acharya and Matthieu Hafemeister.
"The psychology of American exceptionalism," they write, combined with recent technology shifts, portends that "active investing is here to stay."
How it works: The wisdom of crowds can be found on Reddit, where a new paper finds that stock-buying recommendations outperform the market.
TikTok is full of accounts from teens like stonk.queen, who invested in stocks like Netflix and Tesla (as well as bitcoin, of course), and who claims to have turned $10,000 into $50,000 over the course of the past year.
Barriers to entry in the stock market have never been lower. Apps can be downloaded in seconds, and many of them, including Schwab, Fidelity, Robinhood, InteractiveBrokers, Public, Stash, Cash App, M1, and SoFi, allow investors to buy fractions of a single share for amounts as low as $1.
Creating new stock-investing apps has also never been easier, thanks to new behind-the-scenes financial infrastructure. Thank companies like Apex Clearing (soon to go public via SPAC) and Plaid, which just raised $425 million at a $13.4 billion valuation.
Flashback: Boomers grew up in a world of stockbrokers and investment advisers. When the first stock trading websites arrived in the late 1990s, many of them tried day-trading — and then lived to regret it when the dot-com bubble burst in 2000.
Gen X led the charge away from active management and towards set-it-and-forget-it buy-and-hold strategies, but debt-encumbered Millennials found it hard to accumulate enough wealth to make such a strategy viable.
The big picture: Passive investing is facing a backlash from analysts who say that it makes markets inefficient. "We could all use a little more of that manic stock-picking energy," concludes The Atlantic's Annie Lowrey, "not less."  
The bottom line: The biggest winners from a rise in active investing are likely to be passive investors.
My thought bubble: As a true believer in passive investing, I'm all in favor of other people's active trading. It tends to improve price discovery, market efficiency, and ultimately my own passive returns.
Go deeper