Women steer global economic recovery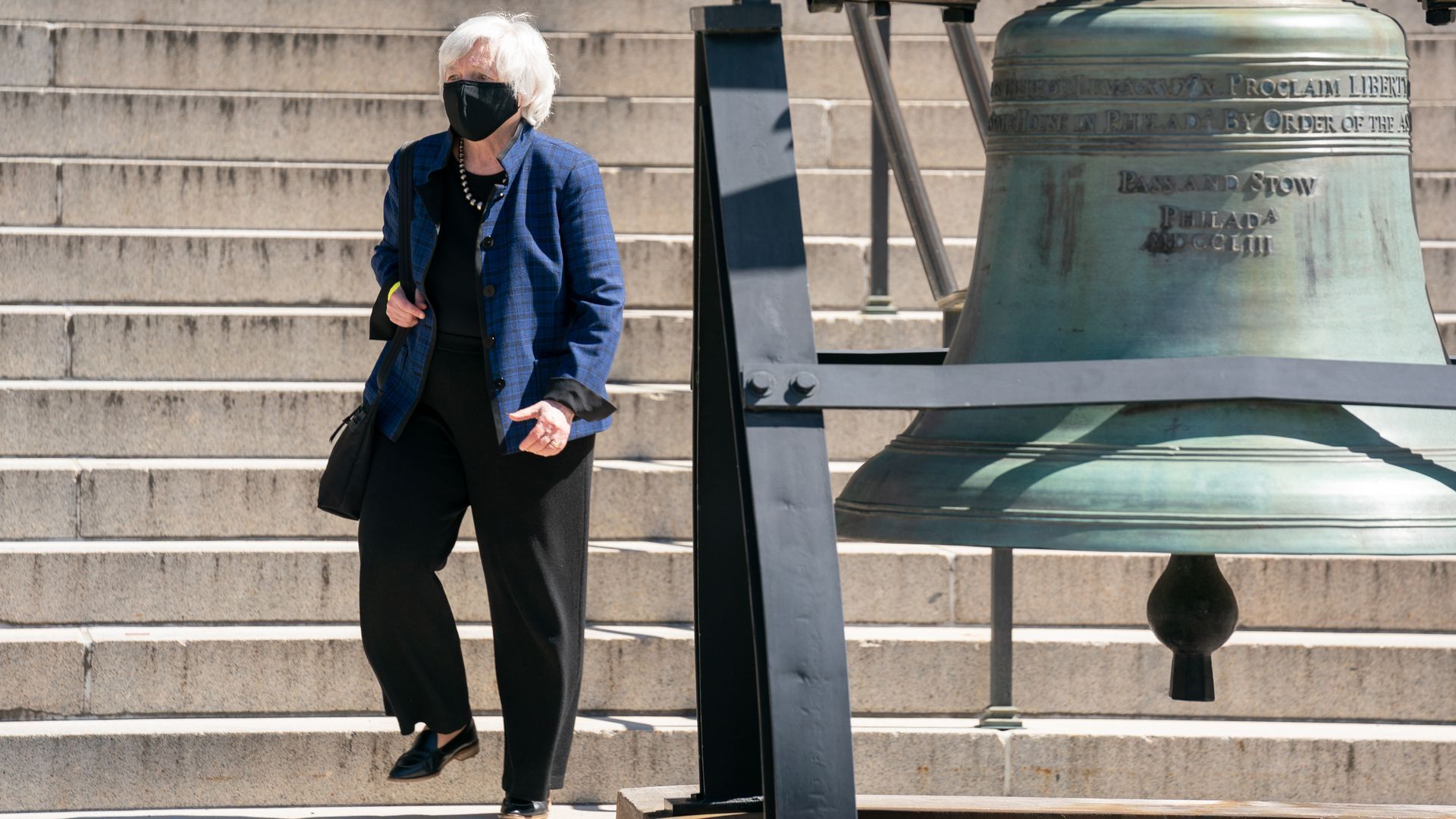 One big difference between 2021 and 2009: Many of the world's top economic officials this time around are women.
The big picture: Treasury Secretary Janet Yellen, Commerce Secretary Gina Raimondo and U.S. Trade Representative Katherine Tai are front and center on U.S. efforts, Reuters reports.
The European Central Bank is led by Christine Lagarde, the IMF by Kristalina Georgieva and the WTO by Ngozi Okonjo-Iweala.
"[W]omen [run] finance ministries in 16 countries, and 14 of the world's central banks," per Reuters.
Between the lines: The pandemic shattered decades of economic progress for women, and there is concern that the scarring in the labor market could be permanent, according to Axios managing editor for business Aja Whitaker-Moore.
Gender and racial diversity within Biden's economic policy team likely means more attention will be paid to issues of inequality across the board.
That includes policies that will help maximize women in the labor force, ensuring that they earn more and can therefore contribute more to increased economic growth.
The bottom line: UN adviser Eric LeCompte told Reuters he's been "meeting with Treasury secretaries for 20 years, and their talking points have been entirely different."
"In every area we discussed, Yellen put an emphasis on empathy, and the impact of policies on vulnerable communities."
Go deeper