The future of work is about skills – not just degrees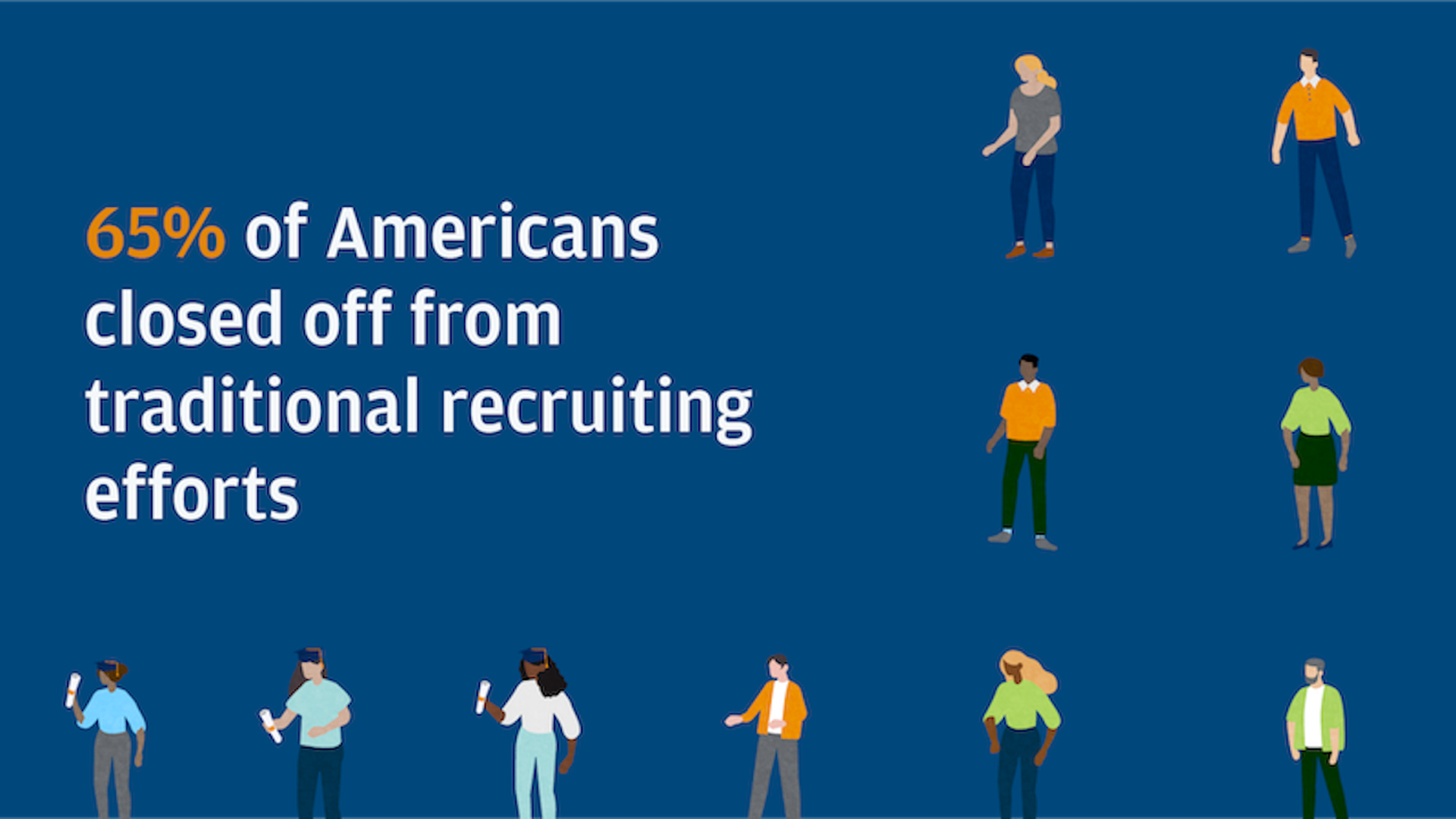 Early career and lateral recruiting efforts are often focused on talent with a university degree.
But only 32% of eligible Americans are obtaining a 4-year degree.
JPMorgan Chase is committed to helping create opportunity for diverse talent that are often left out of the traditional pipeline.
Go deeper