Malaysia has sent back over 200 containers of illegal plastic trash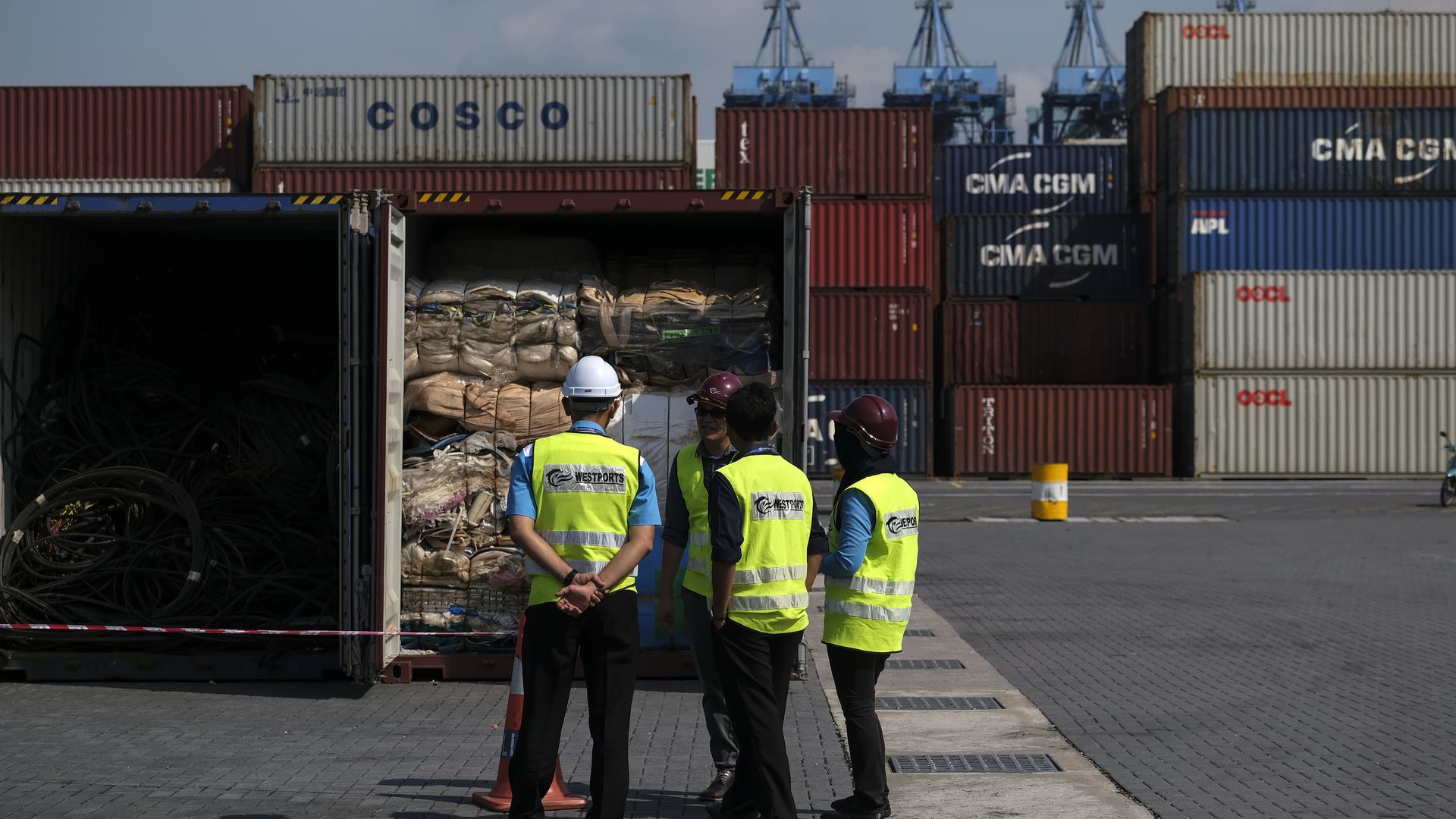 Malaysia has sent 267 containers of illegal plastic waste back to the countries where they came from them since 2019 and the country in the process of returning another 81, according to Reuters.
Why it matters: Malaysia became the main importer of recyclable plastic after China banned imports of plastic waste in 2018. Malaysia has grappled with how to manage a growing amount of unlicensed shipments of unrecyclable trash.
What they're saying: Malaysia's Environment Minister Tuan Ibrahim Tuan Man promised in a statement Tuesday that companies that broke the country's environment and import laws would face "strict action," according to Reuters.
Go deeper