Craft beer's pandemic slump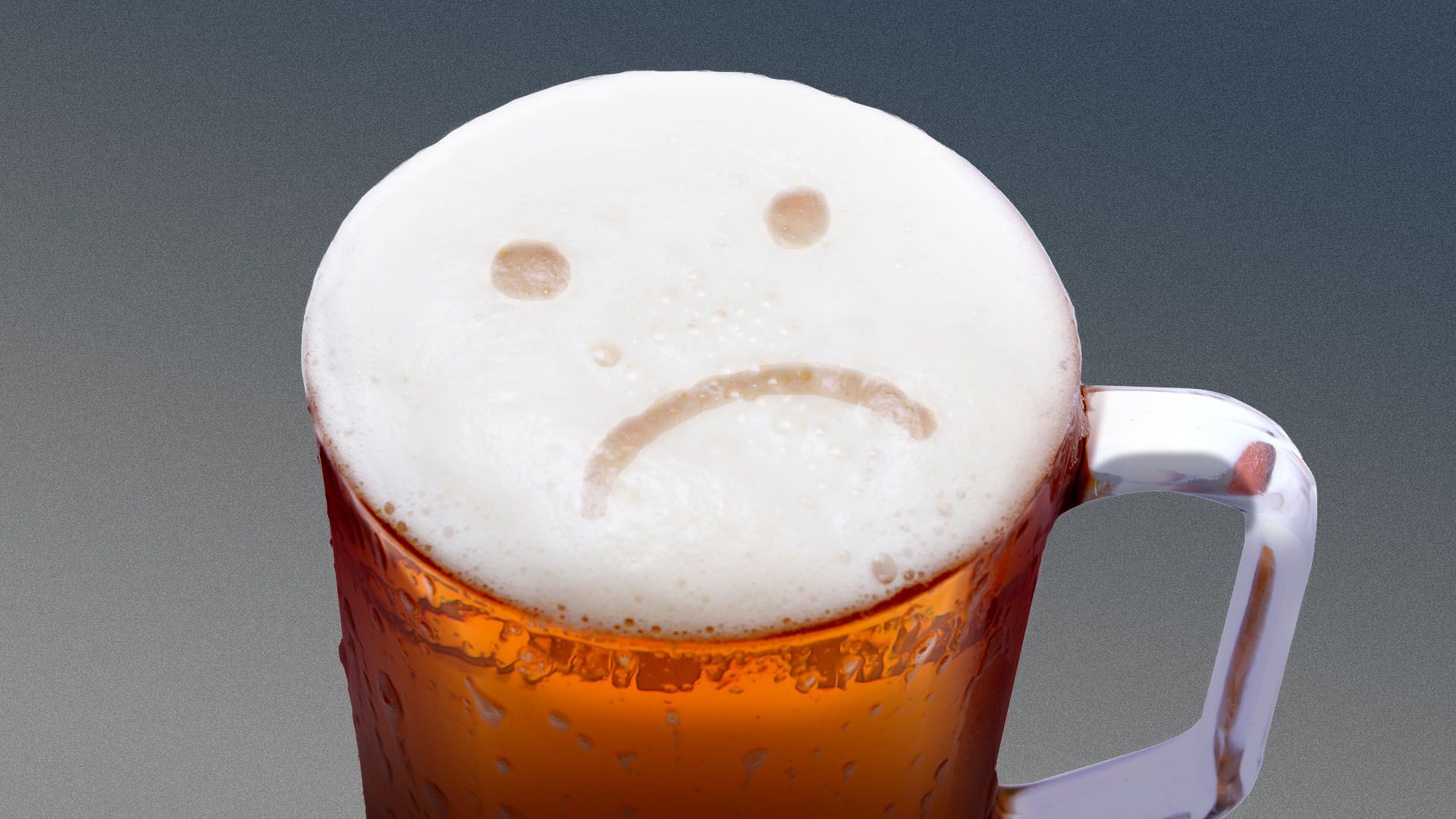 The craft beer industry posted declines in sales for the first time ever as the pandemic shut down taprooms and bars where the industry has traditionally thrived.
By the numbers: An annual report from the Colorado-based Brewers Association shows 2020 was a sobering moment.
A 9% decline in craft beer sales
A 22% tumble in retail dollar value to $22.2 billion, or 23.6% of the market
14% decrease in jobs
The big picture: The total beer market fell 3%, on par with the 2% decline in 2019.
Craft beer now represents 12.3% of total market share, down from 13.6% the prior year.
The numbers don't include sales of hard seltzers.
What's happening: The small, independent beer makers that meet the association's definition of craft beer rely overwhelmingly on sales across the bar, whether in taprooms, brewpubs or bars.
The industry made a massive shift to offer to-go packaging and delivery, but couldn't make up for the in-person experience that drives the industry.
The outlook: Bart Watson, the association's chief economist, expects craft beer will show growth in 2021 but not exceed pre-pandemic levels until 2023.
Go deeper