Small business owners are shifting worries from COVID to inflation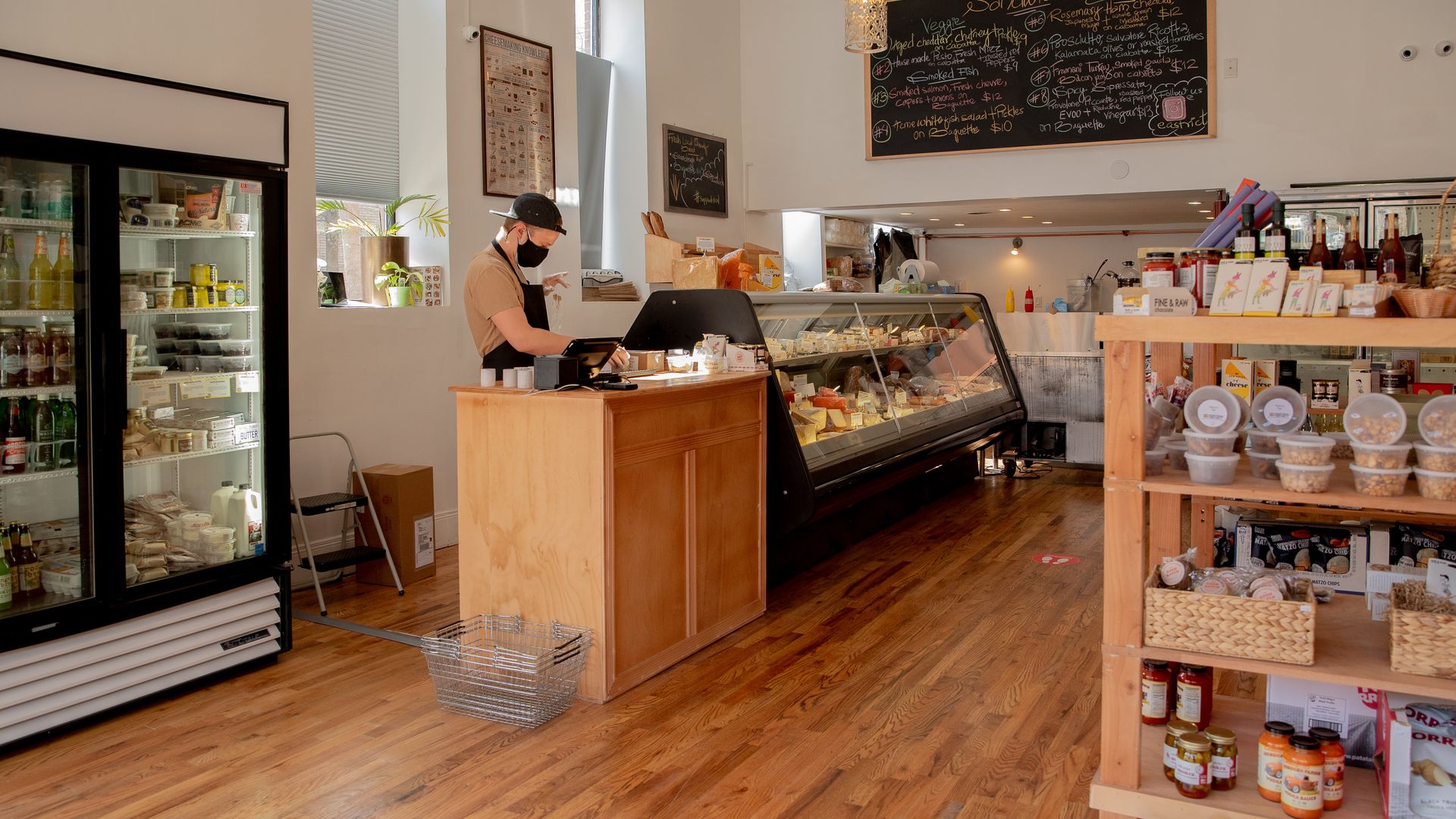 A new poll of more than 10,000 small business owners finds that even as nearly half (48%) are earning less than 50% of their monthly, pre-pandemic revenues, their worries are moving from COVID-19 to the increasing cost of goods and supplies.
What's happening: The latest survey from Alignable finds "a newfound optimism that expedited vaccine distribution in the U.S. has kick-started the beginning of a recovery for some industries and groups, while others still suffer."
By the numbers: While 75% of small and medium-sized businesses still report negative effects from the pandemic, the percentage claiming they've seen a "significant negative impact" has dropped 20% from last month to 38%.
"This marks the first time in a year that this number has dipped below 40%," the survey's authors note.
Details: 62% of small businesses are now fully open, reversing a five-month decline and showing a 17% increase over last month.
Hiring for small businesses has been flat for months, but owners now predict that 98% of pre-pandemic employees will be back on payrolls by August. 
Small business owners said their top concern was that fresh government shutdowns would begin again given the surge in new COVID-19 case counts.
What to watch: An increasing percentage of small business owners "list skyrocketing prices of supplies as a major concern, sounding the alarm about inflation," Alignable notes.
Over the past two months, concern about the cost of supplies has jumped to the highest level in the short history of the survey.
A total of 17% of business owners listed rising prices as their top concern. That number has almost doubled from where it was in February (9%) and more than tripled from November (6%).
Go deeper