Biden to nominate gun control advocate to lead ATF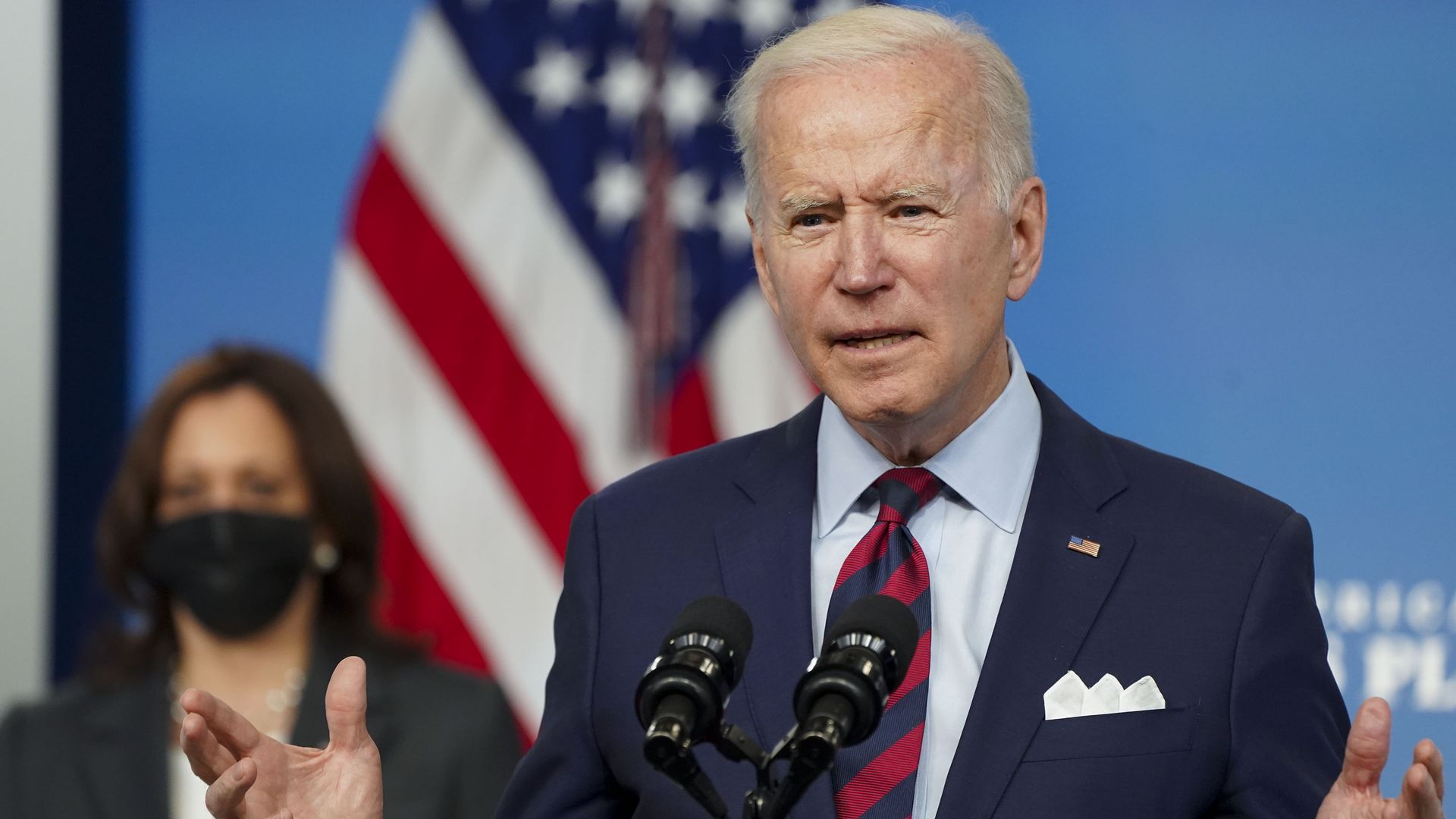 President Biden will nominate David Chipman, a prominent figure from a gun-control group, to lead the Bureau of Alcohol, Tobacco, Firearms and Explosives, a source familiar with the matter confirmed to Axios.
Why it matters: The agency, which has not had a permanent director since 2015, is seen as a force within the government to combat gun violence. The appointment comes after the U.S. has seen a number of high-profile gun-related tragedies in a short period of time.
Details: Biden plans to name Chipman, who works as a senior policy advisor at Giffords, a group led by former Arizona Rep. Gabrielle Giffords that advocates for stricter gun laws.
Prior to this role, Chipman was a special agent for the ATF.
The AP was first to report Biden's intent to nominate Chipman.
News of the nomination comes one day before the president is expected to announce executive actions on gun violence as he faces increasing pressure from Democrats and advocacy groups to take action on the issue.
Be smart: Biden's nomination of a gun control advocate to lead the ATF will likely assuage concerns that he is not doing enough to address gun violence.
Go deeper