Gov. Greg Abbott bans use of vaccine passports in Texas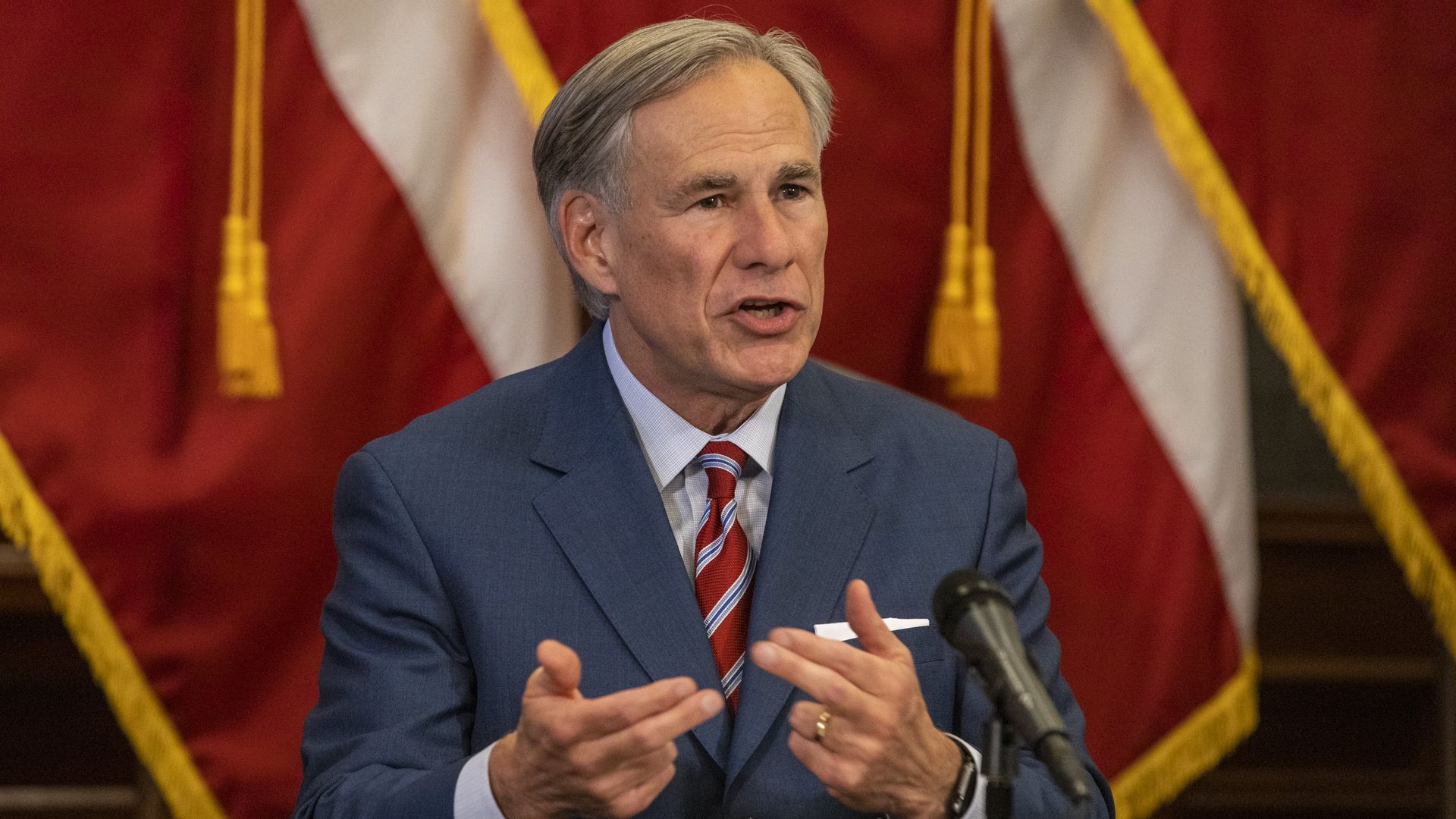 Texas Gov. Greg Abbott signed an executive order on Tuesday that bans state government and some private business from requiring coronavirus vaccine passports to access services.
Why it matters: Texas is the latest state to prohibit coronavirus immunization credentials as Republican governors rally against the proof of vaccination in the name of personal freedom and privacy. Such records could possibly speed international travel and economic reopening plans.
Context: Florida Gov. Ron DeSantis banned the use of immunization credentials last week, saying they "would create two classes of citizens based on vaccination."
The Texas order prevents state agencies and political subdivisions, as well as public and private organizations that receive public funding in the state from requiring people to show they've been inoculated against the virus to receive services.
The order also supersedes any conflicting local executive orders.
What they're saying: "Everyday, Texans are returning to normal life as more people get the safe and effective COVID-19 vaccine," Abbott said in a statement announcing the order.
"But, as I've said all along, these vaccines are always voluntary and never forced. Government should not require any Texan to show proof of vaccination and reveal private health information just to go about their daily lives," the governor added.
The big picture: NIAID director Anthony Fauci said Monday that the federal government will not mandate the use of vaccine passports for travelers or businesses post-pandemic.
Yes, but: The Biden administration had been working with private companies to create immunization credentials, and many businesses, including some in Florida, have said they'll require proof of vaccination as part of reopening, according to the Washington Post.
Go deeper