Olympic committee gave uniform contract to Chinese company with Xinjiang ties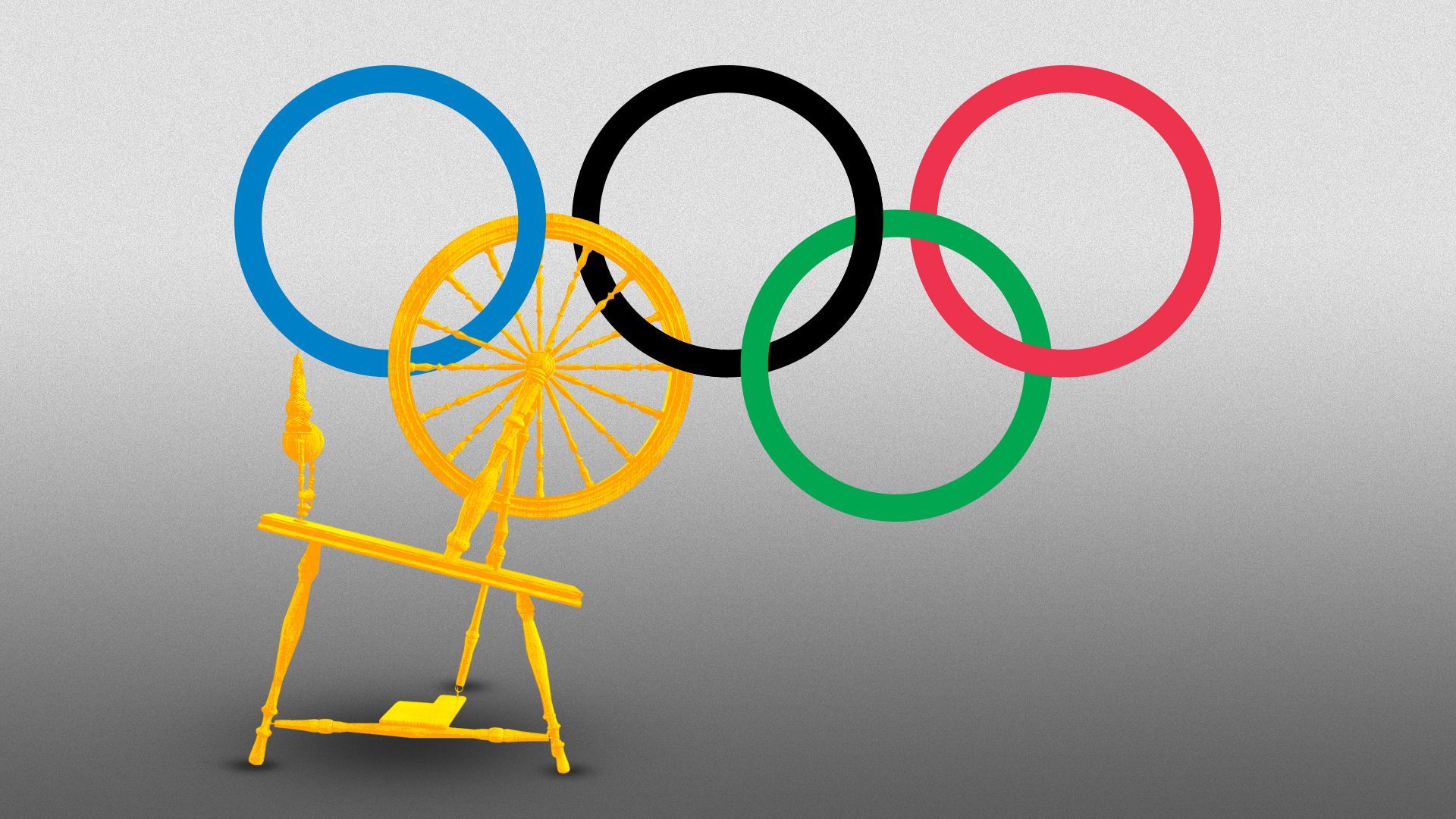 The International Olympic Committee (IOC) gave a uniform contract for the Tokyo 2021 Summer Olympics and the Beijing 2022 Winter Olympics to a Chinese textiles company that has an affiliated factory in Xinjiang and that openly advertises its use of Xinjiang cotton.
Why it matters: The opacity of supply chains in China means it may be hard to determine if goods are made through forced labor.
The company told the IOC that the cotton used in the Olympic uniforms doesn't originate in Xinjiang.
Details: The IOC announced in September 2019 that Hengyuanxiang (HYX) Group would supply formal uniforms, such as those used in ceremonies, for IOC members and staff.
HYX Group has a long-standing relationship with the Chinese Olympic Committee and was a sponsor of the 2008 Beijing Olympic Games.
In listings on e-commerce platforms such as Taobao and JD.com, the company advertises numerous products as containing Xinjiang cotton.
HYX Group oversees a consortium of franchise factories. One of these factories is located in Xinjiang, according to the company website.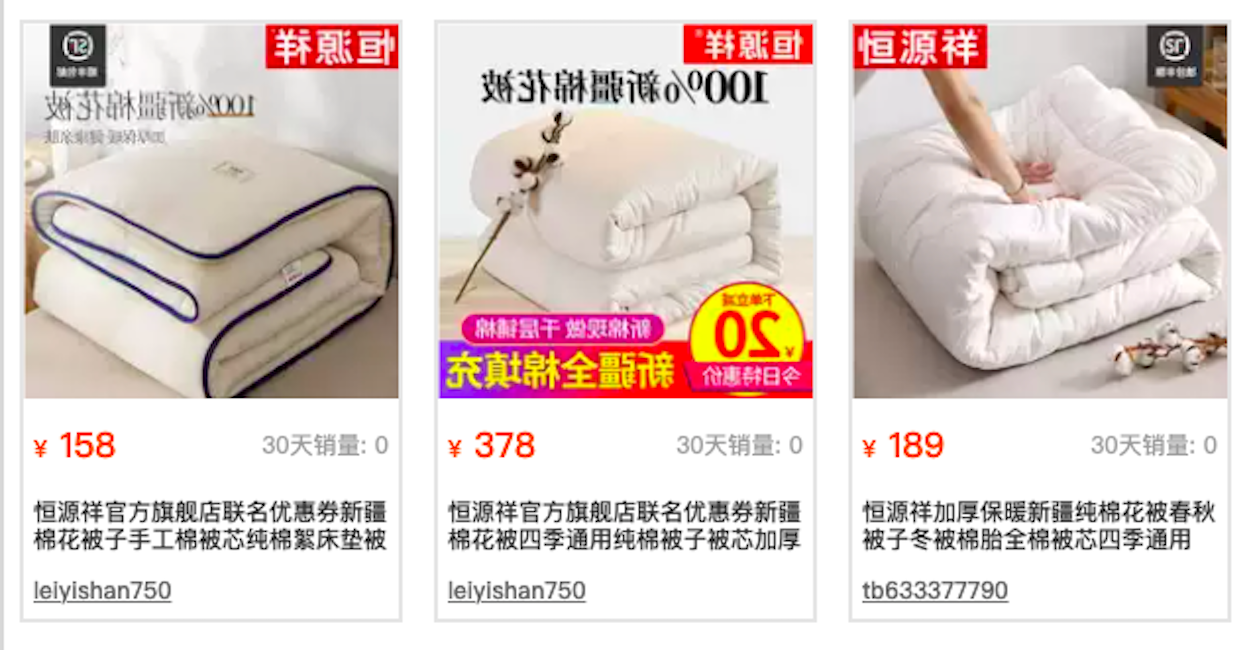 Background: Supply chains in China (and elsewhere) are often opaque, making it difficult to trace products made with forced labor.
The Better Cotton Initiative, an international cotton sustainability organization, announced in October 2020 that it was pulling out of Xinjiang after determining there was no way to engage ethically there.
"The Olympics should have no association with corporations producing in the Uyghur Region. Partnering with a company that not only sources from the Uyghur Region but boasts about it in its product advertising is morally reprehensible," said Penelope Kyritsis, director of strategic research at Worker Rights Consortium, a labor rights group, after reviewing information about HYX Group.
"At a time when the world is waking up to the horrors taking placing in the Uyghur Region, the IOC appears to be turning a blind eye," Kyritsis said.
What they're saying: An IOC spokesperson told Axios that HYX Group provided the IOC with a certificate of origin for the cotton used in the production of the IOC uniforms and that the certificate indicated the cotton originated from outside China.
The spokesperson did not say what body had issued the certificate and did not provide a copy of the certificate at Axios' request.
"Given the diverse participation in the Olympic Games, the IOC must remain neutral on all global political issues," the IOC said in a statement provided to Axios.
While the IOC is committed to upholding human rights, it "has neither the mandate nor the capability to change the laws or the political system of a sovereign country," the statement said.
The controversy surrounding Xinjiang isn't new to the IOC. In December, a coalition representing ethnic minorities in China said in an open letter that the IOC has "turned a blind eye to the widespread and systematic human rights violations being committed by the Chinese authorities."
The IOC has maintained that it runs sports events and cannot be held responsible for domestic policies, AP reports.
HYX did not respond to multiple emails and phone calls, and messages sent to its official store on Taobao were not answered.
Chinese companies often advertise that their products are made with Xinjiang cotton, which is known for its high quality. In the past, international retailers such as Japanese clothing retailers Muji and Uniqlo did as well.
But Xinjiang cotton has become increasingly controversial, both in China and abroad, as evidence has emerged that hundreds of thousands of Uyghurs may be working under coercive conditions in the Xinjiang cotton industry amid a wider campaign of forced assimilation.
In January, the U.S. issued an import ban on all cotton products made in Xinjiang, citing forced labor allegations.
In March, Chinese social media users lambasted H&M, Nike and other major global brands for their previous statements disavowing their use of Xinjiang cotton, and H&M stores were removed from Baidu maps and e-commerce platforms — effectively forcing companies to choose between pleasing Chinese authorities and consumers or heeding global calls to stop sourcing from Xinjiang.
Go deeper:
Go deeper