California to fully reopen economy June 15 if COVID rates remain stable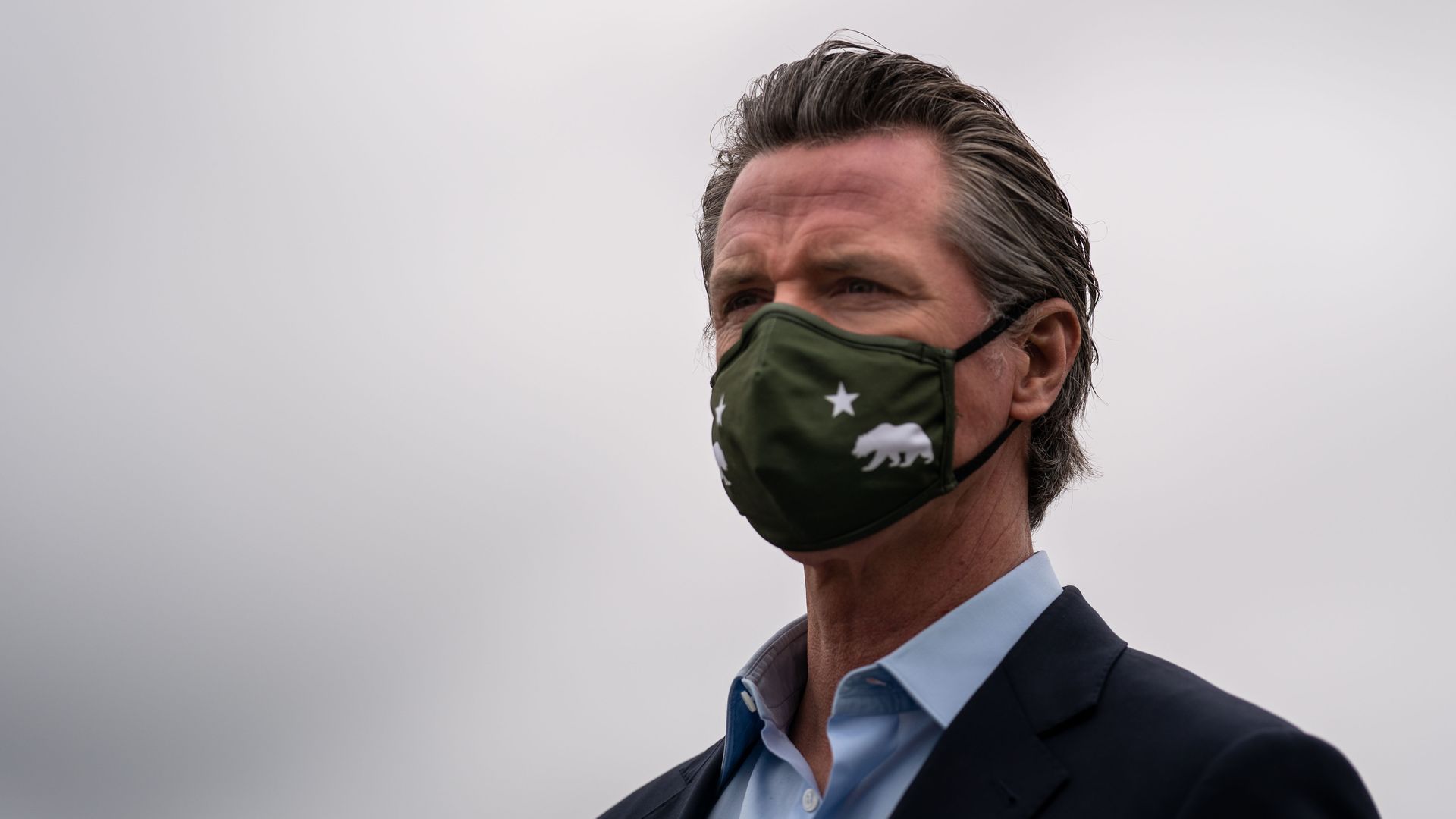 California will aim to fully reopen its economy on June 15 if COVID-19 hospitalizations remain low and vaccine supplies adequately cover people ages 16 and older, Gov. Gavin Newsom (D) announced Tuesday.
Why it matters: More people have died of the coronavirus in California than in any other state. Newsom has faced a growing recall effort in recent months as Californians have called on him to lift heavy-handed restrictions on businesses.
What he's saying: "We can now begin planning for our lives post-pandemic," Newsom said at a briefing. "We will need to remain vigilant and continue the practices that got us here — wearing masks and getting vaccinated — but the light at the end of this tunnel has never been brighter."
20 million doses have been administered in California, with 4 million doses administered "under the more important equity metric," Newsom said. California has put aside 40% of its vaccine doses for its hardest-hit communities, Reuters reports.
"Those two milestones are significant," Newsom said. But the coronavirus and its variants are "still prevalent, still deadly, still a challenge that we need to tackle," he added.
The governor maintained the importance of following social distancing, and he said a mask mandate will remain in place even as restrictions are lifted.
The big picture: About 34.2% of California's over-16 population has received one dose, while 18.1% are fully vaccinated, according to Bloomberg's vaccine tracker.
The state has been receiving around 1 million to 2 million vaccines per week from the federal government in recent weeks, Newsom said.
Go deeper