2020 was a great year for billionaires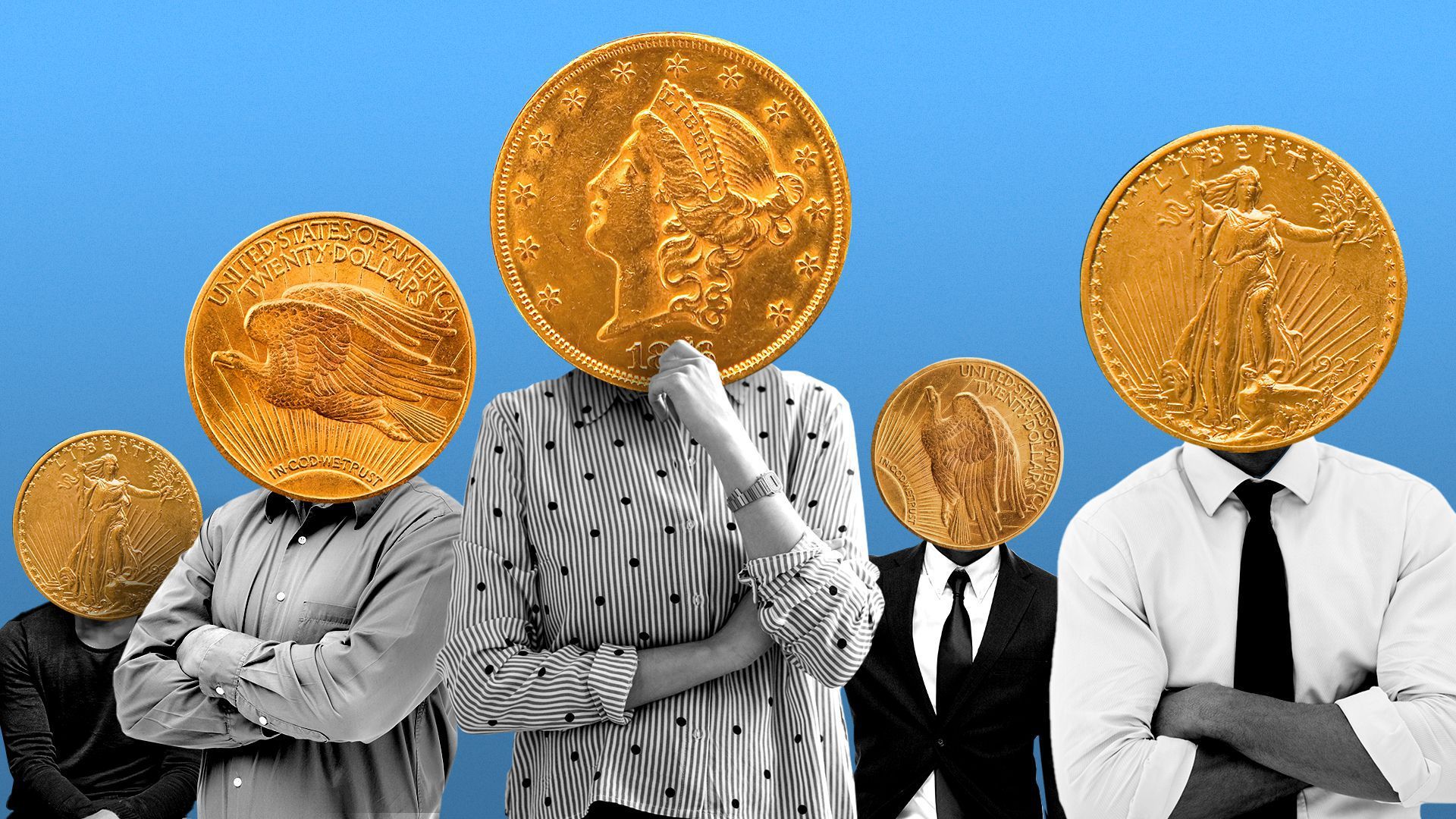 A historically bad year for the global economy was also a record-smashing one for the wealthiest people on the planet.
Driving the news: The 35th annual Forbes world billionaires list — out today — had a record number atop its list who largely saw their net worth skyrocket.
What they're worth: $13.1 trillion — up from $8 trillion last year. (Remember: these are estimates.)
Stunning stat: There was roughly one new billionaire every 17 hours, for a total of 493 first-time names on the list.
Some crossed the line thanks to very 2020 reasons, like SPACs, cryptocurrency or COVID-related health care.
The youngest new self-made billionaire is the 26-year-old founder of Luminar, which went public via SPAC. (Another unsurprisingly: Chamath Palihapitiya, venture capitalist and prolific SPAC sponsor.)
The intrigue: China had the most newcomers.
Details: Jeff Bezos is still the world's richest, with a net worth of $177 billion.
Yes, but: He's no longer the solo member of the $100b+ club. Bezos is joined by Elon Musk, LVMH's Bernard Arnault and Bill Gates.
Among the notable drop-offs: Kylie Jenner, in part because the size of her makeup brand was half as much as Forbes initially thought. She's still plenty rich.
But Kim Kardashian West joined the list for the first time, thanks to her beauty and shapewear line, endorsement deals, and reality TV, Forbes says.
The bottom line: In a year marked with historic economic deterioration, Forbes says 86% of the world's billionaires were richer than they were a year ago.
Go deeper