Biden sets new April 19 deadline for all adults to be eligible for vaccine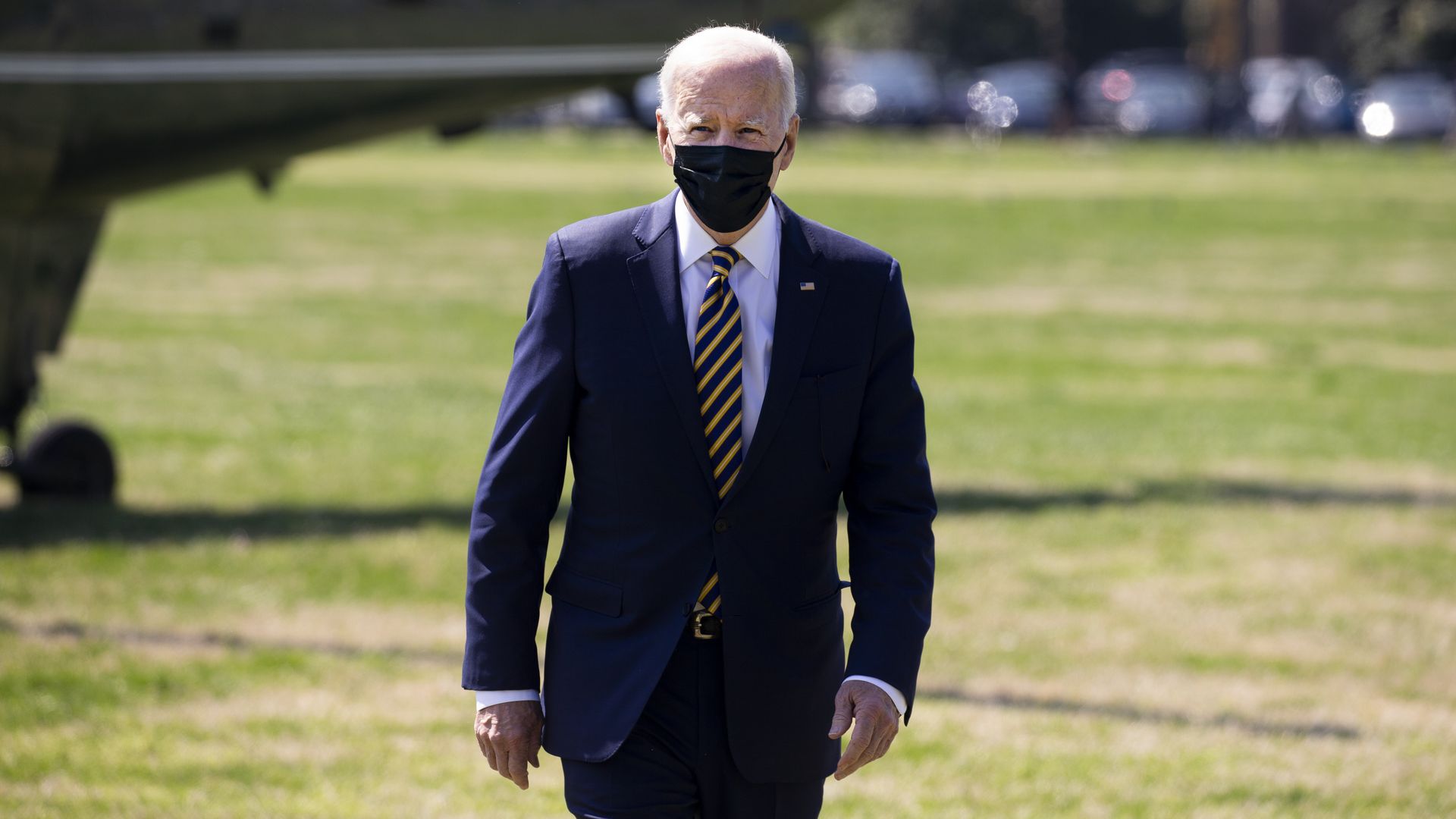 President Biden will announce Tuesday that he is moving up the deadline for states to make all American adults eligible for a coronavirus vaccine to April 19, CNN first reported and Axios has confirmed.
Why it matters: The announcement means states will be pressured to make all Americans 16 years and older eligible for the vaccine two weeks earlier than the original May 1 deadline, reflecting a growing confidence in the U.S. vaccination campaign.
Driving the news: Biden will also announce that the U.S. has administered 150 million coronavirus vaccine doses in the first 75 days of his presidency.
Biden set a new goal of 200 million doses in his first 100 days last month after it became clear that the U.S. was far outpacing his initial goal of 100 million doses.
He added last week that 90% of Americans will have a vaccination site within five miles of their homes by April 19, with administration increasing the number of pharmacies in the federal vaccination program from 17,000 to nearly 40,000 across the U.S.
Between the states: Hawaii and Oregon will be the only two states pressured to move up their deadline, as they previously planned on making all adults eligible by May 1, according to a New York Times tracker. All other states have already met or are scheduled to meet Biden's April 19 deadline.
The big picture: At the White House COVID-19 response team's briefing Monday, officials announced that the U.S. is now administering an average of 3.1 million vaccine shots per day. States administered a record of more than 4 million doses in a single day over the weekend.
Go deeper