Former Gaetz aide says FBI contacted him for sex-trafficking probe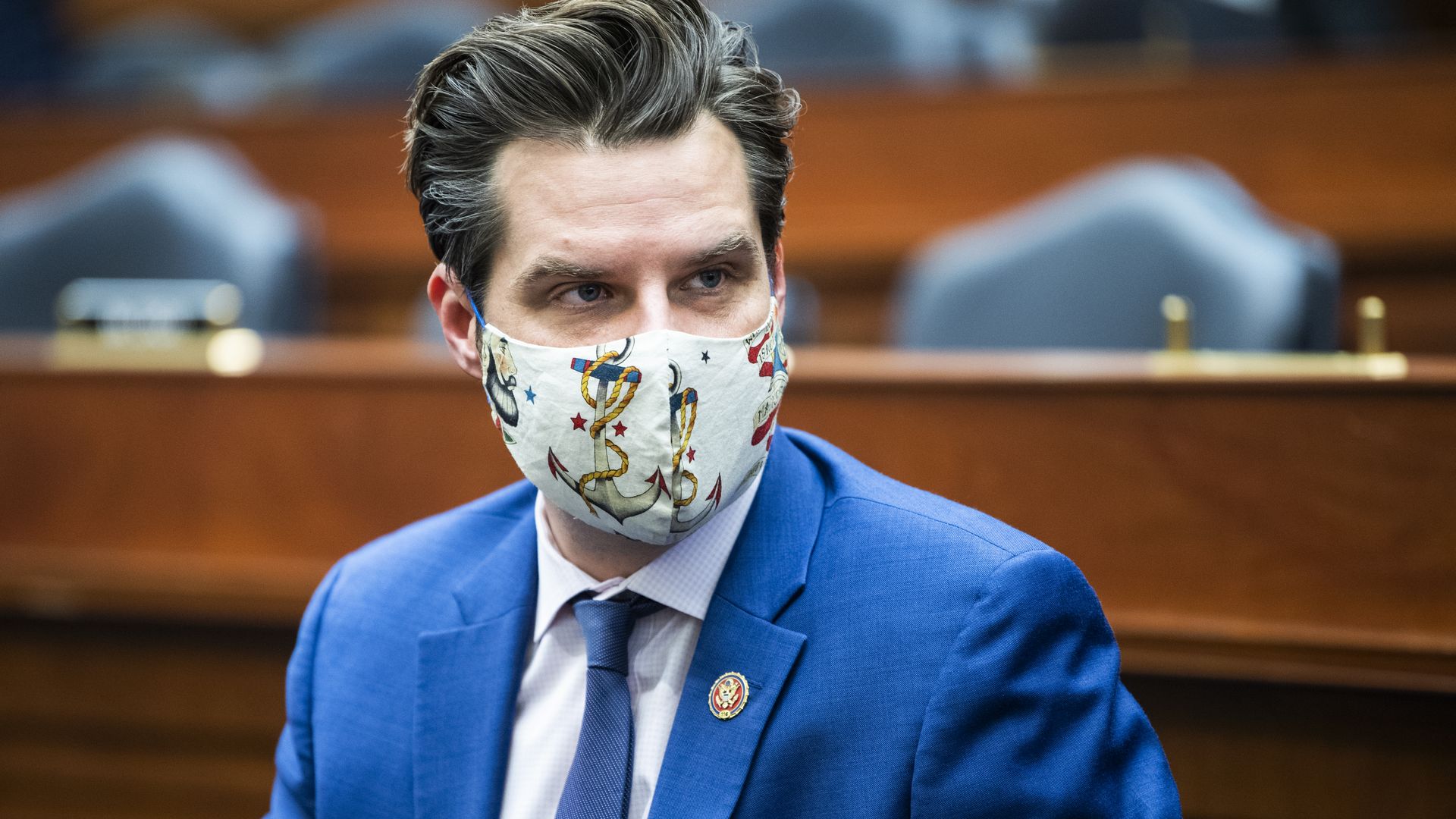 A former aide to Rep. Matt Gaetz (R-Fla.) said Monday that two FBI agents questioned him after people in the media told the FBI that he knew of Gaetz's alleged involvement in illegal sex-trafficking activities.
Driving the news: Nathan Nelson, Gaetz's former director of military affairs, denied at a press conference Monday that he had any knowledge of the matter, and he said that his resignation last fall was not related to the Department of Justice probe into the Florida congressman.
What he's saying: "Neither I nor any other member of Congressman Gaetz's staff had any knowledge of illegal activities," Nelson said.
Nelson said federal agents approached him the day after the New York Times first reported the sex-trafficking investigation.
The "baseless claim" that led to his questioning left him "further convinced" that the allegations against Gaetz were fabricated to "discredit a vocal conservative," Nelson said.
Nelson worked for Gaetz for over four years before leaving last October, which he said was planned. He added he is still "loosely affiliated" with Gaetz's office as a military adviser but hasn't spoken to Gaetz in several months.
The big picture: Gaetz has denied the allegations and told Axios last week he believes the DOJ is "trying to criminalize my sexual conduct, you know when I was a single guy."
Go deeper