Ousted Knotel founder slams new owners' "WeWork bros" hires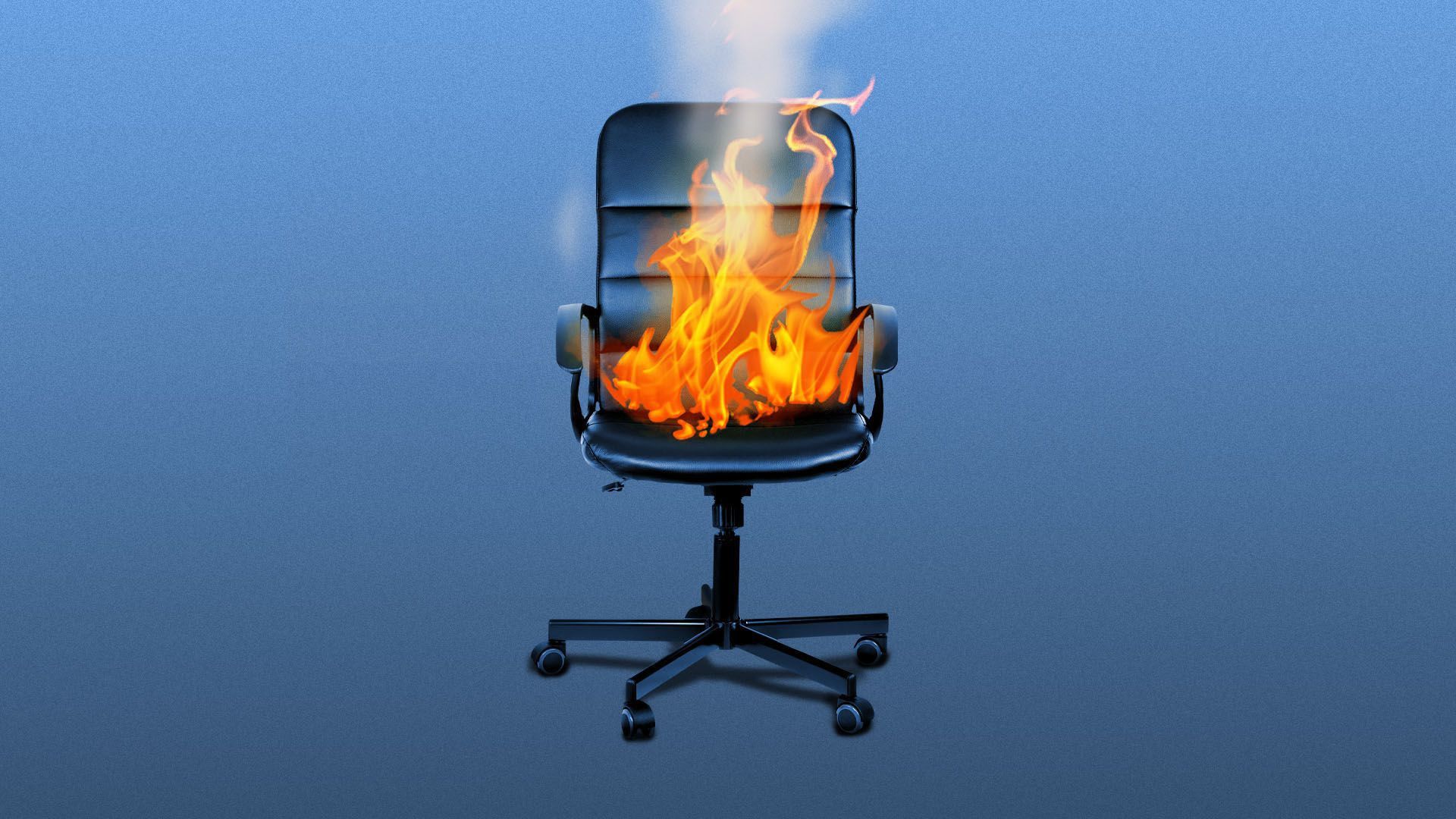 Founders have two options after being forced out of their company by what they view as unscrupulous investors. One is to keep a stiff upper lip. The other is to lash out. Amol Sarva took what was behind Door No. 2.
The big picture: Sarva was founder and CEO of Knotel, a flexible workspace company that had been valued at around $1.6 billion by venture capitalists.
He also was known to gleefully troll rival WeWork, once parking a Knotel bus outside of WeWork's headquarters. When WeWork's IPO plans imploded in late 2019, he said: "Now the music is over, and it's time to dance."
Knotel got hammered by the pandemic. At the end of last March, it laid off or furloughed half of its 500-person staff and prepared for things to get even worse.
Things got even worse. Knotel, which primarily leased out office space to enterprise clients, stopped paying rent at certain sites and got sued by landlords. A rumored $100 million financing fell through.
By this past February, the company was forced to file for bankruptcy, despite having previously raised nearly $600 million in VC funding.
Commercial real estate firm Newmark Group bought Knotel out of bankruptcy, and installed former WeWork vice chair Michael Gross as CEO.
It also added Gross' brother Eric, also a former WeWork exec, as co-president, alongside the founder of a hospitality company backed by ex-WeWork CEO Adam Neumann.
Sarva hadn't just lost his job and his company. He'd lost it to his arch enemies. This past Friday night he sent a searing note to former colleagues and clients. It read, in part:
"Over the last few months, Newmark was a stalking horse on a process that used bankruptcy to take control of Knotel with around $100mm of new capital. This process undermined lots of important relationships and hurt lots of customers and partners. I'm so disappointed that this was the direction pressed. The process made clear to me that I would not choose to be part of the new owners' way of moving forward. Only to confirm that judgment, they have literally hired a group of Adam Neuman-era WeWork bros to lead the company forward. The Knotel alumni will spawn a number of intriguing companies, and I am among them now."
Axios reached out to Sarva, Gross and a Newmark rep for comment, but didn't hear back.
The bottom line: Flexible workspace is an industry predicated on people wanting to sit side-by-side, but seems to be full of execs who'd prefer to remain far apart.
Go deeper