Doctors and nurses can be great vaccine messengers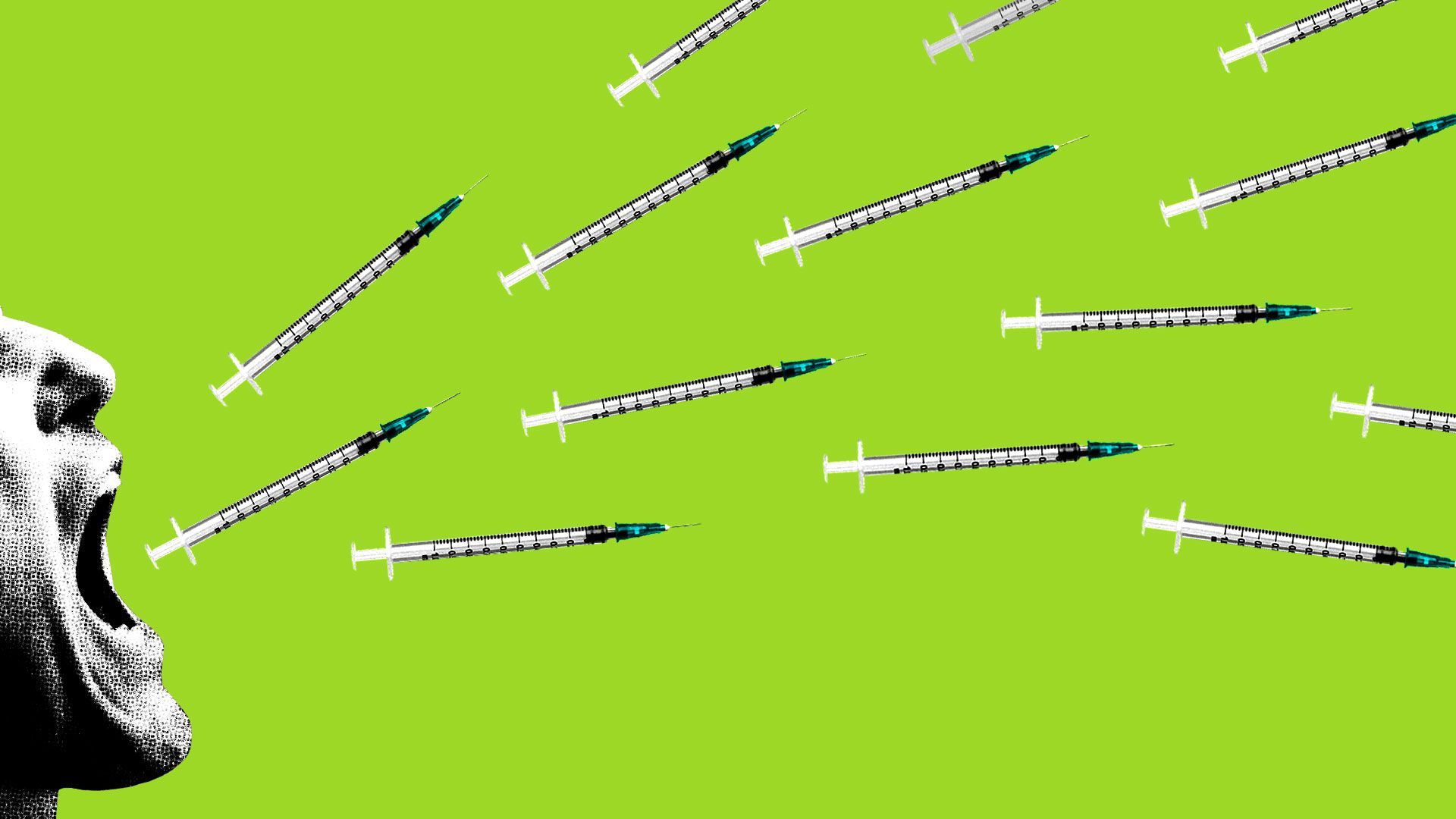 One of the most important messages vaccine-reluctant Americans could hear is that their doctors trust the COVID vaccine, so they should too.
The big picture: Vaccine takeup among doctors and skilled nurses is high — and they're among the messengers Americans trust most.
By the numbers: Nearly nine in 10 physicians and nurses with graduate degrees report either already being vaccinated or planning to get a vaccine.
Large majorities of other health care professionals who diagnose and treat patients say they are already vaccinated or plan to be.
Why it matters: Throughout the pandemic, majorities of American adults have said their doctors and nurses were their most trusted sources of information about the coronavirus.
Eight in 10 have said their doctors are the ones they will turn to when deciding whether to get a COVID-19 vaccine.
The bottom line: Because they are such trusted messengers, doctors and nurses are in a special position to put their voices where their arms have already been:
They can get the word out that they have been vaccinated and encourage their communities to get vaccinated, too.
Go deeper