Deshaun Watson under criminal investigation in Houston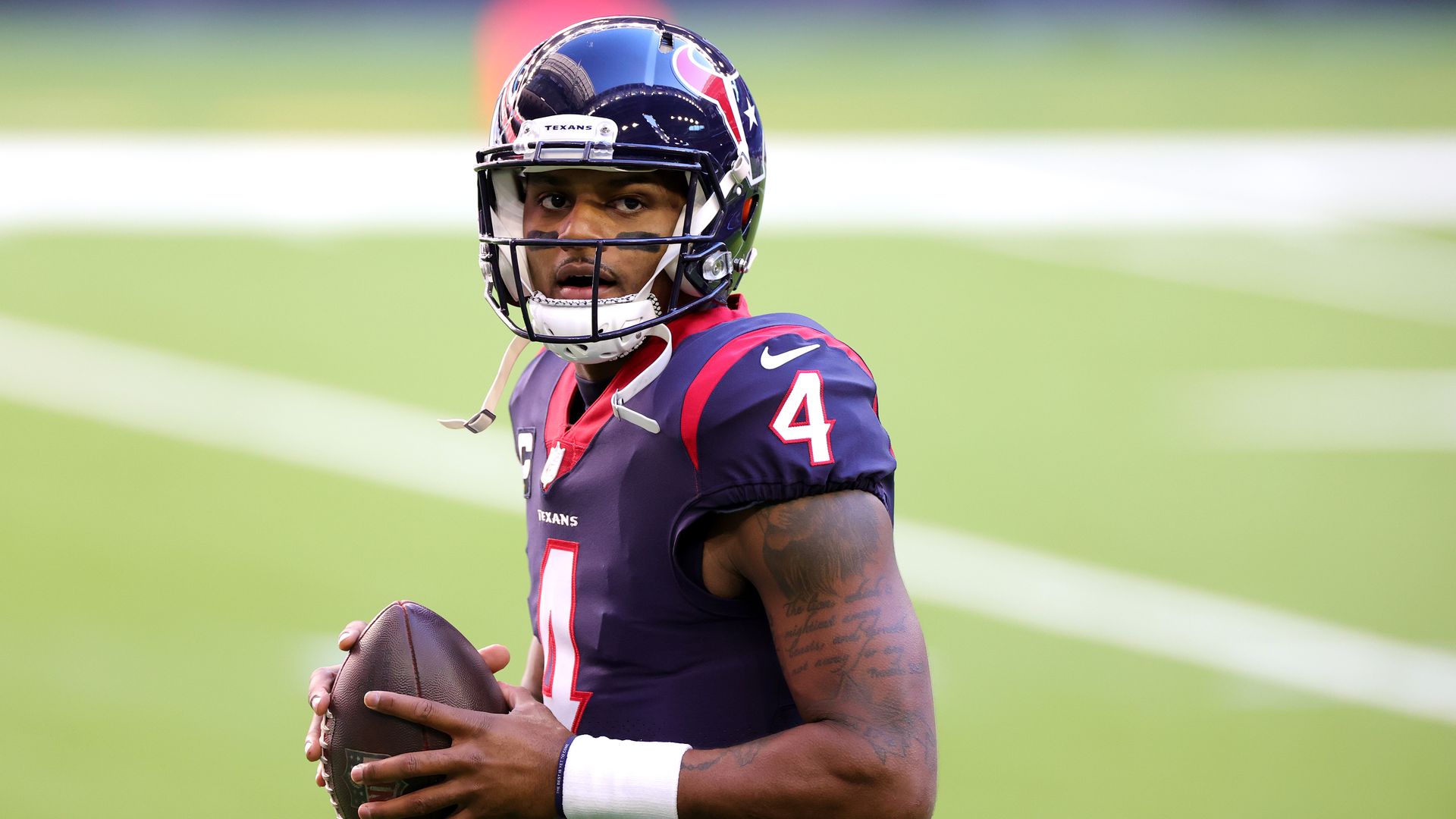 Deshaun Watson, already facing 21 civil lawsuits from massage therapists accusing him of sexual misconduct, is also now under criminal investigation by the Houston Police Department.
Catch up quick: The first lawsuit was brought against Watson on March 16. By March 31, the number had grown to 21, with all accusers seeking monetary damages for alleged incidents that took place between March 2020 and March 2021.
Watson's only public statement came on March 16, when he said on Twitter he has "never treated any woman with anything other than the utmost respect." Through his lawyer, Watson has continually denied any wrongdoing.
On March 31, Watson's attorney released a joint statement from 18 women defending Watson; all massage therapists claiming to have treated him over the past five years.
What they're saying: Another therapist — uninvolved in the current lawsuits — told SI (subscription) about her experience treating Watson in the fall of 2019, which she described as sexually inappropriate and unlike anything she'd experienced with other clients.
"The one thing I keep thinking about is, he's about to get traded to another place. ... He would have a whole new community of massage therapists to target."
"More than anything, the fact that he's denying all the allegations makes it more of a reason for us to use our voice and say what we have to say."
The big picture: Now that the police are involved in the wake of Friday's complaint, more pertinent information is likely to surface (subpoenas, testimony, etc.).
The NFL is performing its own internal investigation and will assess the situation as it unfolds. Even without criminal charges, the league could choose to suspend Watson under its Personal Conduct Policy.
The Texans may have grounds to void part of Watson's four-year, $156 million contract if legal proceedings force him to miss time. And if they're entertaining his trade demand, his value could be plummeting in real time.
Sponsors like Nike and Rolex must also determine if Watson still portrays an image in line with their brand.
Go deeper