Estimates show nearly 40,000 children in U.S. have lost a parent to COVID-19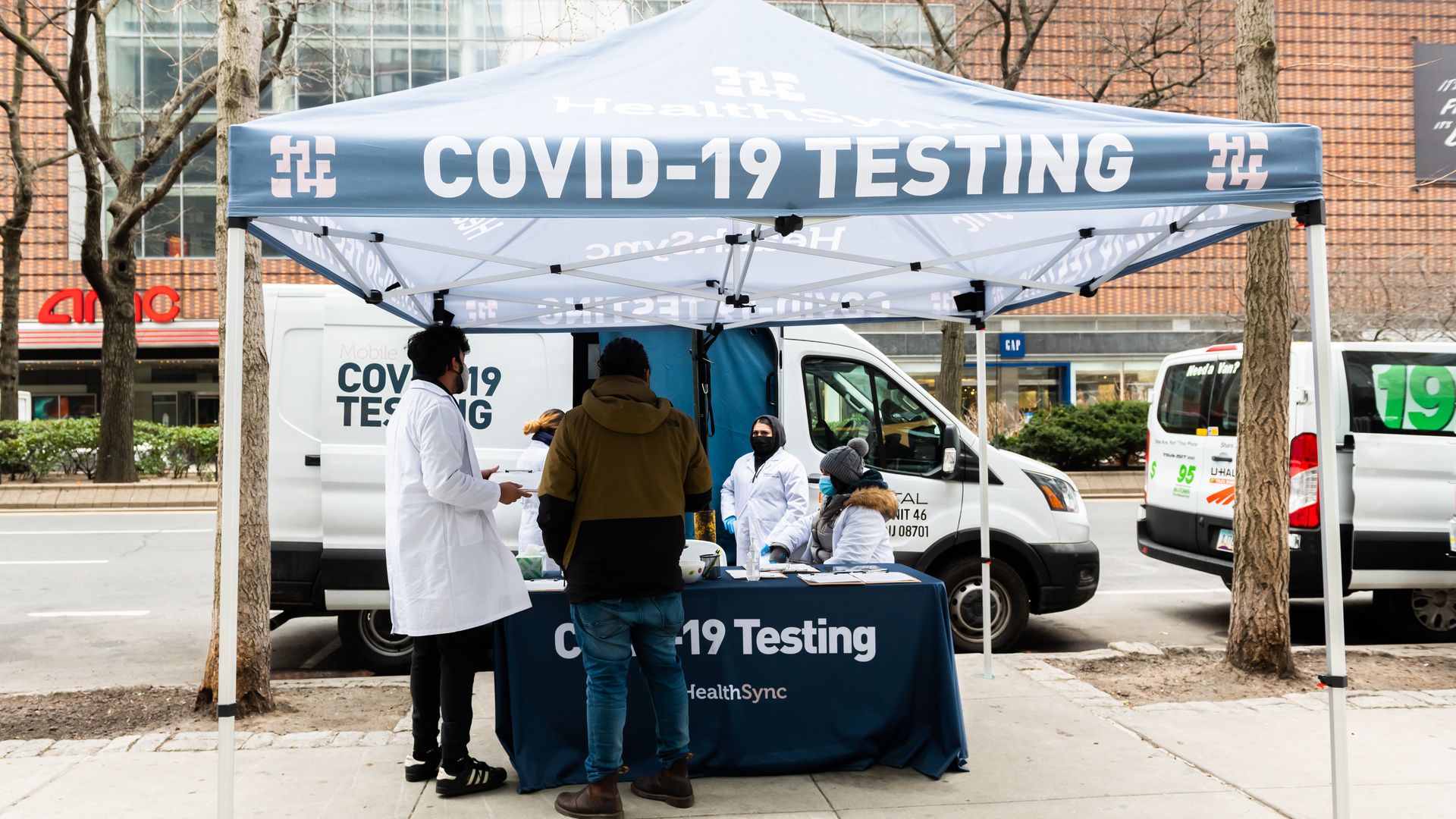 Nearly 40,000 children have lost a parent to the coronavirus, according to a new model published Monday in the journal JAMA Pediatrics.
Why it matters: Children who lose a parent are at greater risk of traumatic grief, depression, poor educational outcomes, and unintentional death or suicide, the authors write. Over 500,000 people have died from COVID-19 in the U.S.
By the numbers: The number of children who have experienced a parent dying of the coronavirus is "staggering," said the research letter, which was led by Stony Brook University's Rachel Kidman.
Black children made up 20% of those who have lost a parent to the disease despite comprising only 14% of children in the U.S.
Each coronavirus death leaves 0.078 children between the ages of 0 and 17 parentally bereaved, the model estimates, representing a 17.5–20.2% increase in parental bereavement absent the coronavirus.
That means 37,300 children between the ages of 0 and 17 — three-quarters of whom were adolescents — had lost at least one parent to the coronavirus as of February this year. Factoring in excess deaths bumps the number to 43,000 children.
A natural herd immunity strategy that "results in 1.5 million deaths demonstrates the potential effect of inaction: 116,900 parentally bereaved children."
For comparison, the authors noted, the 9/11 attacks left 3,000 children without a parent. "The burden will grow heavier as the death toll continues to mount," they wrote.
The estimates rely on modeling, not survey or administrative data, and do not include bereavement of nonparental primary caregivers, according to the letter.
What they're saying: "Sudden parental death, such as that occurring owing to COVID-19, can be particularly traumatizing for children and leave families ill prepared to navigate its consequences," the letter states.
"Moreover, COVID-19 losses are occurring at a time of social isolation, institutional strain, and economic hardship, potentially leaving bereaved children without the supports they need."
Go deeper