CEOs are the new lawmakers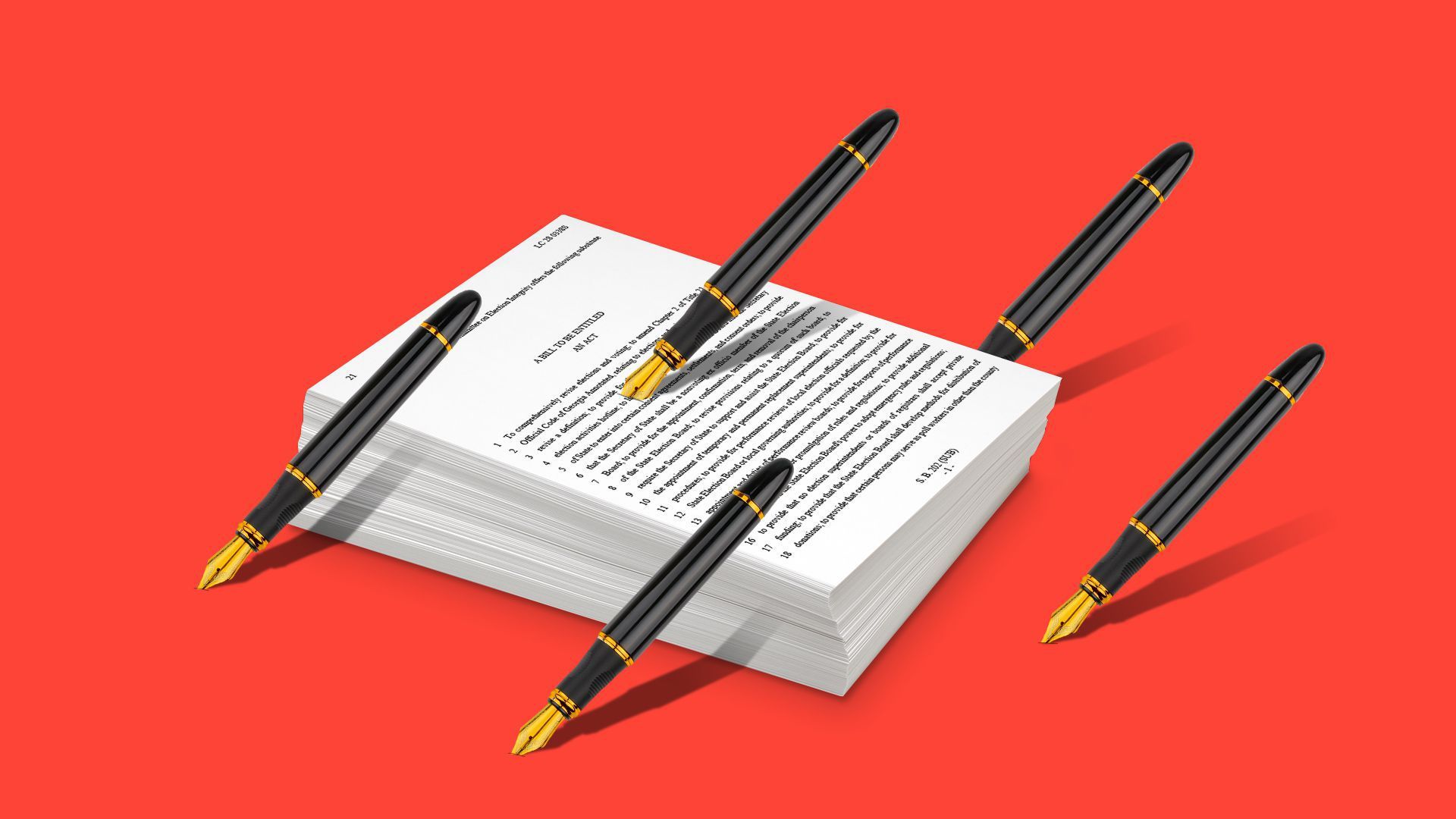 American CEOs, forced into politics by cultural trends and staff demands in recent years, are hitting a new phase — actual lawmakers and rule-shapers.
Why it matters: Every CEO has been hit by the radical transformation of what the country demands of its corporations. And with each controversy comes CEOS scrambling, sometimes clumsily, to handle a power many would rather not have.
It's not just Georgia: Corporate America is under growing pressure to put its muscle behind voting rights around the country, Axios' Courtenay Brown and Sara Fischer write.
Texas is shaping up to be the next big battleground: American Airlines, based in Fort Worth, said in a statement it is "strongly opposed" to a state bill with "provisions that limit voting rights." Dell CEO Michael Dell tweeted against another voting bill.
Between the lines: Employees and customers are increasingly looking to corporations to take on a bigger role in social and political issues. Many of them have leaned into that role — and gotten results.
Big companies, entertainers and ultimately the NBA and NCAA canceled big-ticket events in North Carolina after the state passed its anti-LGBTQ "bathroom bill" in 2016. The state lost roughly $3.8 billion in business and ended up repealing that measure less than a year later.
The MLB yanked the All-Star Game from Atlanta.
Go deeper: What the Georgia law actually does (AP)
Go deeper