Poll: Nearly half of Republicans believe false narratives about Jan. 6 siege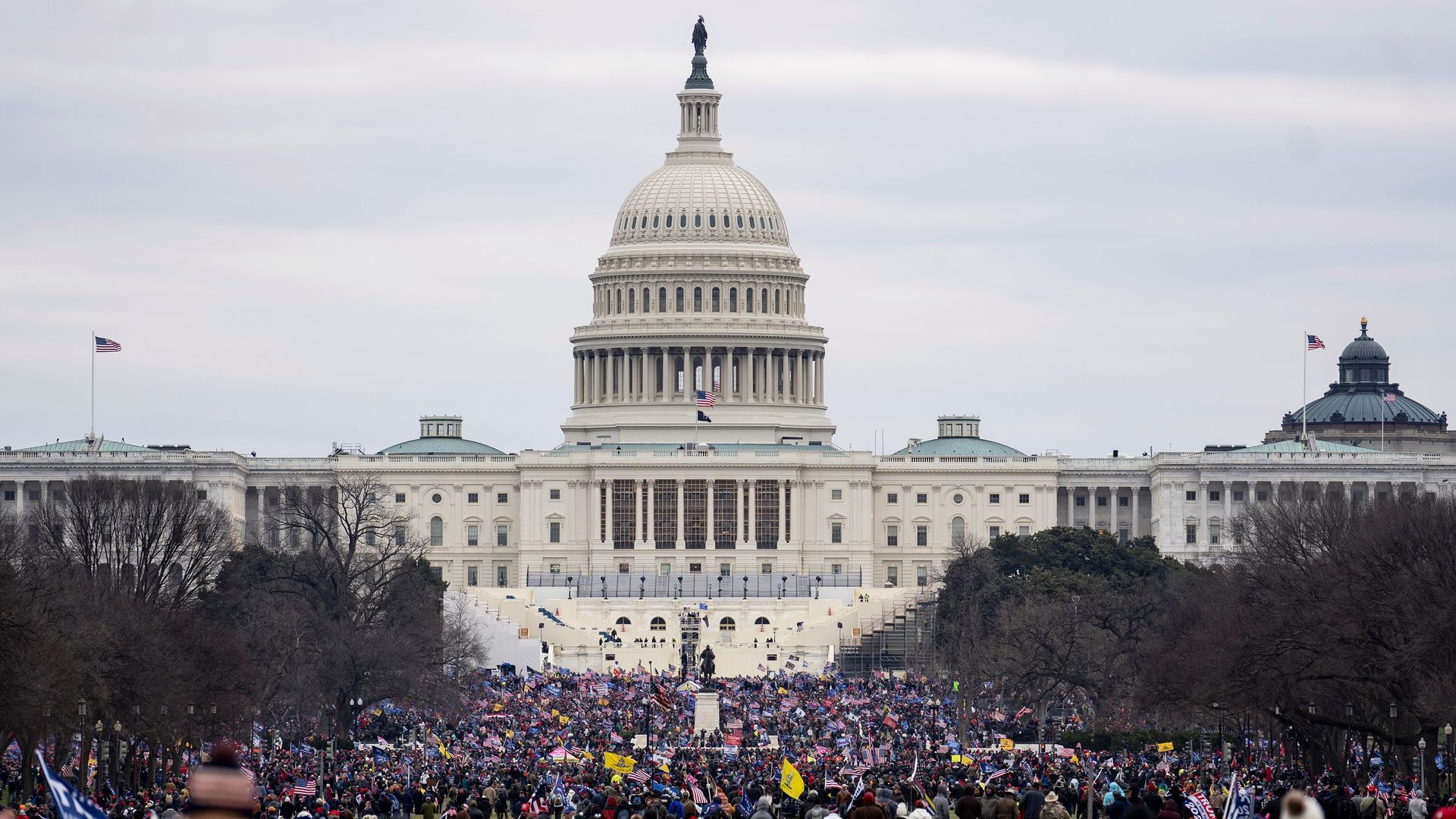 About half of Republicans surveyed in a recent Reuters/Ipsos poll believed that the deadly Jan. 6 Capitol siege was a "non-violent protest or was the handiwork of left-wing activists trying to 'make Trump look bad,'" Reuters writes.
By the numbers: The poll also indicates that about 60% of Republicans believed former President Trump's unsubstantiated claims that the 2020 election was "stolen" from him. The same number of Republicans believe Trump should run for re-election in 2024.
Only three in ten Republicans believe that Trump is partially responsible for the events at the Capitol on Jan. 6, versus 59% of all Americans.
About 80% of Republicans in the poll had a favorable opinion of Trump, suggesting strong GOP support for the president, despite the blowback he received in the wake of the deadly riot.
Why it matters: The results underscore the extent to which misrepresentations by former President Trump and some right-wing media figures — about both the election and insurrection — have reverberated among Republicans.
"Republicans have their own version of reality," Vanderbilt University public opinion expert John Geer told Reuters. "It is a huge problem. Democracy requires accountability and accountability requires evidence."
Go deeper: Pew finds sharp decline in Republican support for making voting easy
Go deeper