Scoop: Dem-aligned group launches 6-figure infrastructure push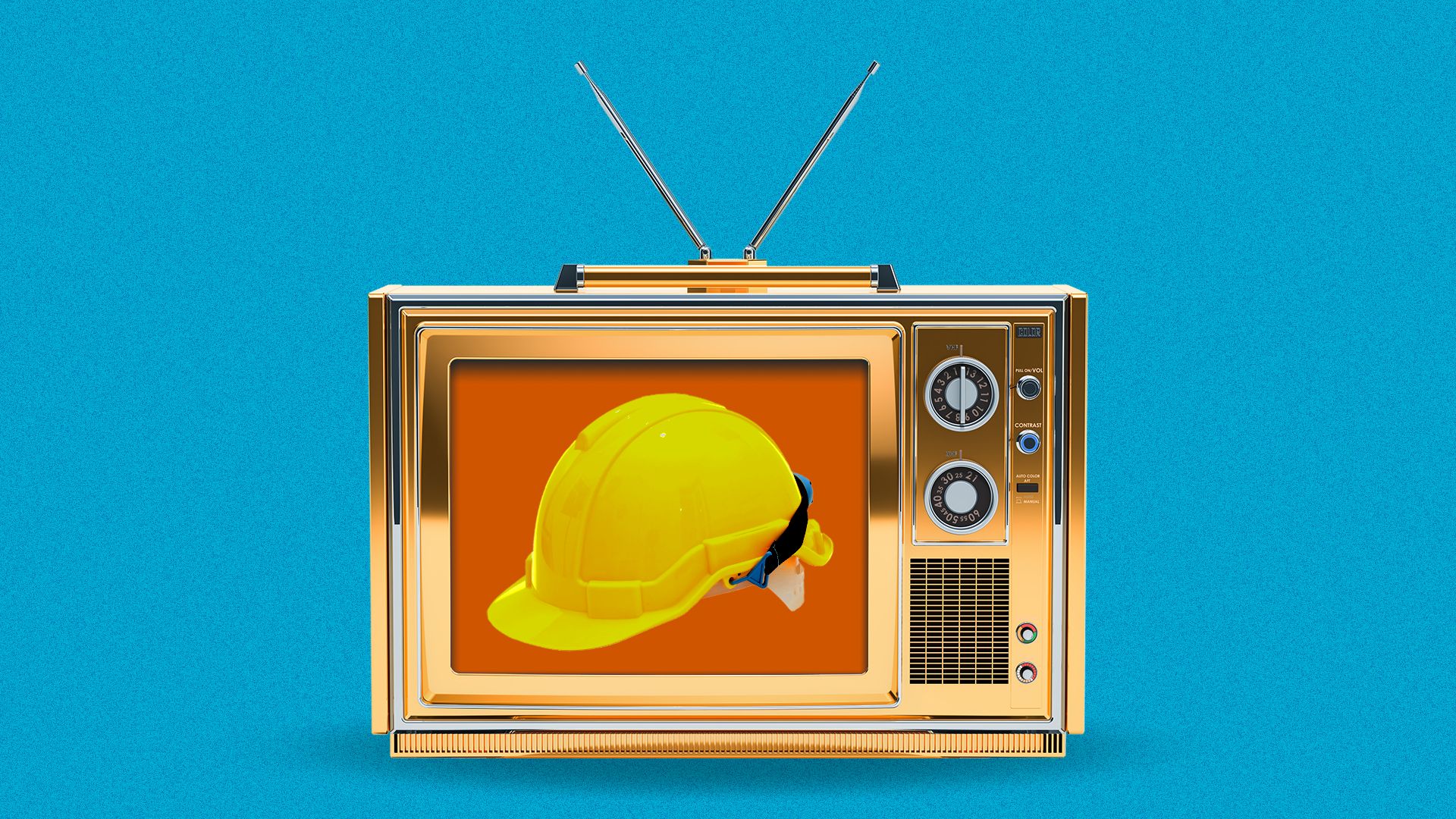 A Democrat-aligned advocacy group is kicking off a six-figure campaign backing President Biden's mammoth infrastructure spending measure — starting with ads targeting constituents of Sens. Joe Manchin and Susan Collins — the group tells Axios.
Why it matters: The American Working Families Action Fund (AWFAF) is one of the first groups to announce the launch of an independent digital and TV advertising effort aimed at selling the proposal to Congress and the public.
It will include a trio of videos and TV and digital ads targeting residents of West Virginia and Maine, states represented by Manchin, a Democrat, and Collins, a Republican — two senators crucial to the measure's fate.
The move comes as the George Soros-backed Open Society Foundations pledged $20 million to rally grassroots organizations in support of Biden's plans, as Axios first reported.
A coalition of progressive groups called Real Recovery Now! also announced $1 million in infrastructure air support last week.
AWFAF is run by Democratic media consultant Bud Jackson. It's the nonprofit arm of the American Working Families super PAC, which dropped more than $1 million last year backing Rep. Richie Neal, the Massachusetts Democrat who chairs the powerful House Ways and Means Committee.
How it works: The AWFAF ads seek to tie the infrastructure push to the country's emergence from the coronavirus pandemic. "The virus knocked us down, but we're coming back America Strong," the ads declare.
The ads direct visitors to a new petition website, BuildBackUSA.com, where they can write letters to their members of Congress urging support.
AWFAF spokesperson Chris Keohan said the group is putting a six-figure sum behind the campaign, though he said fundraising is ongoing. It will include digital ads and a round of TV spots set to begin airing in West Virginia, Maine and D.C. on Wednesday.
What they're saying: "If any congressional member fails to negotiate in good faith and works only as an obstruction to the American Jobs Act, we will make certain that their constituents know about it," Keohan said in a statement.
He told Axios in an interview that the group has "started to have initial conversations with folks tied to the administration" about the group's advocacy efforts.
Republican opponents of the effort say Biden's proposal goes far beyond projects traditionally associated with "infrastructure."
"I would absolutely agree that it's more than roads and bridges and airports," Keohan told Axios. "We're talking about an entirely new economy that we're in. ... This redefines the way we think about infrastructure."
Editor's note: This story has been updated to include additional details on the independent effort backing Biden's infrastructure proposal.
Go deeper