Labor board: Amazon illegally fired workers who criticized its practices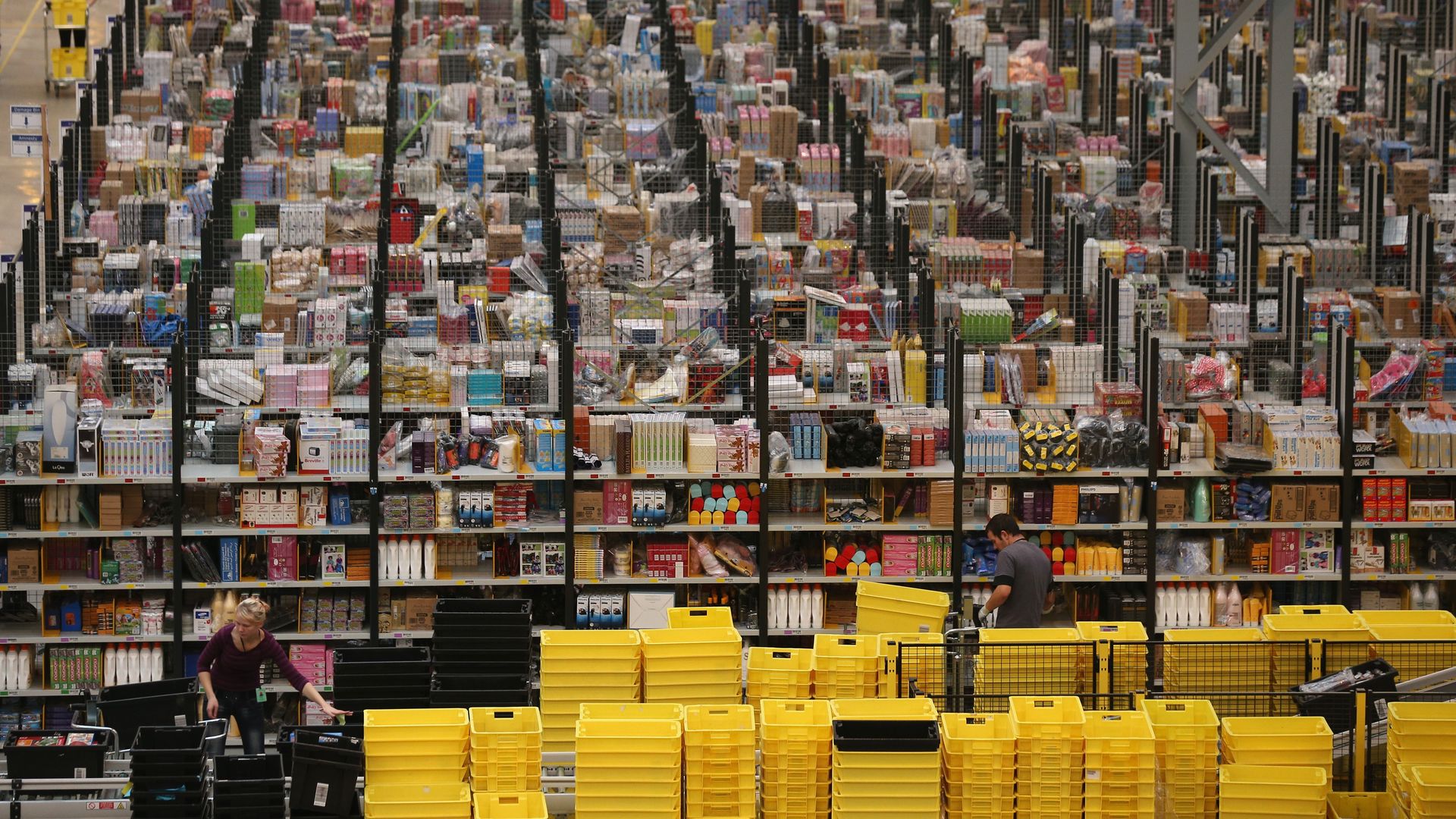 The National Labor Relations Board (NLRB) found that Amazon illegally fired two of its most prominent critics last year after they spoke out against the company's management of warehouse workers and impact on climate change, the New York Times reports.
Why it matters: The news comes as the board is set to reveal the results of a high-profile unionization vote at an Amazon warehouse in Alabama this week.
How it happened: The employees, Emily Cunningham and Maren Costa, joined dozens of Amazon workers last year in reporting company retaliations to the labor board.
While Amazon has long faced accusations of unfair labor practices, scrutiny has increased during the pandemic. Amazon's warehouse employees are considered essential workers and cannot work from home, increasing their potential exposure to the coronavirus.
The NLRB has pushed the company to reach a settlement with the workers. If they don't, the NLRB told Cunningham and Costa it would formally accuse Amazon of unfair labor practices, per the Times.
What they're saying: "It's a moral victory and really shows that we are on the right side of history and the right side of the law," Cunningham told the Times.
The other side: A company spokesperson said Amazon supports employees' rights to criticize their employer, but that Cunningham and Costa were fired because they did not follow internal policies, according to the Times.
The big picture: The union has said workers face intense pressure and surveillance in order to ensure they meet quotas.
The results of the unionization fight in Alabama "could alter the shape of the labor movement and one of America's largest private employers," the Times writes.
Go deeper