Possible loan forgiveness would benefit Latino students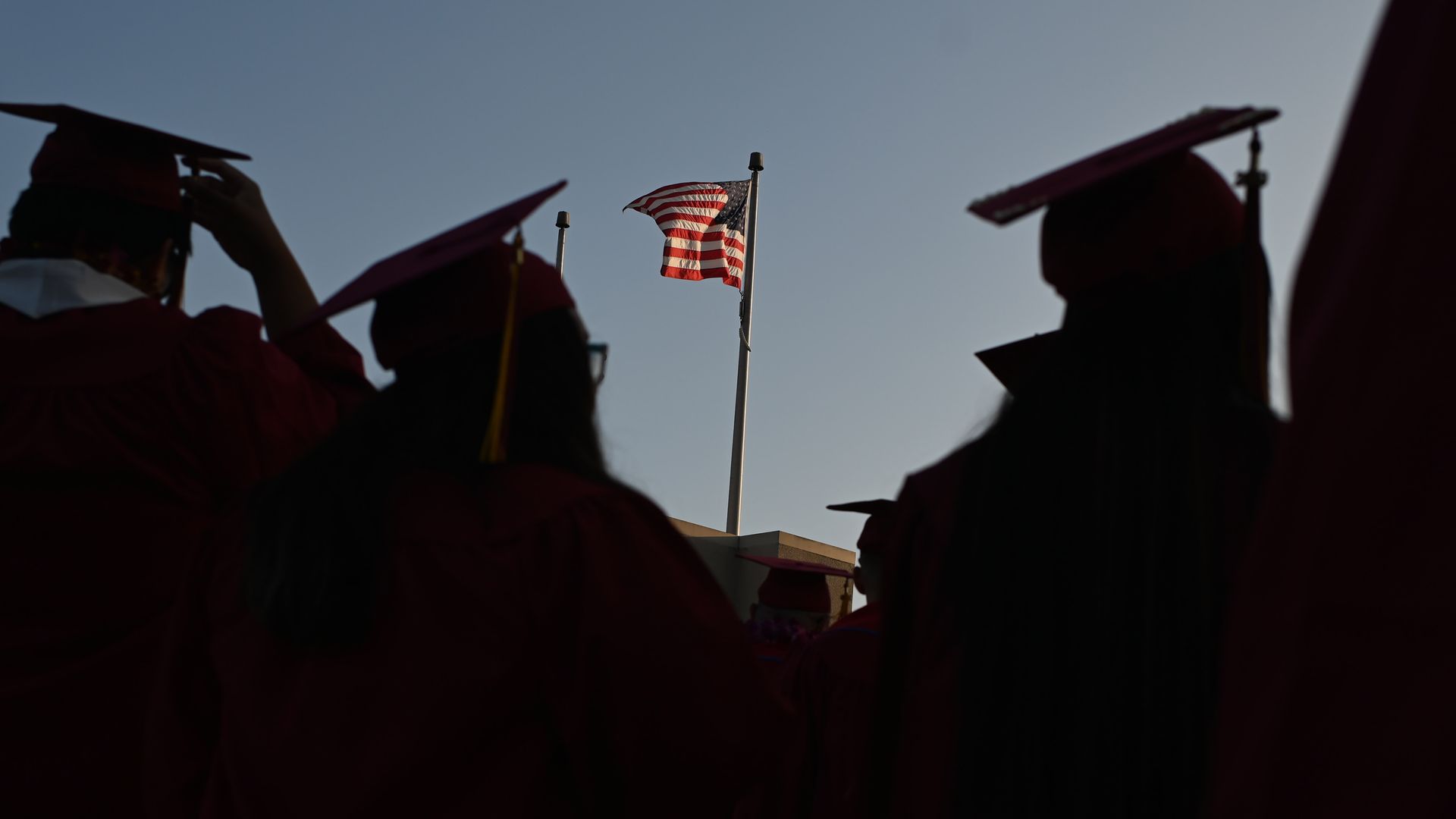 The Education Department has suspended the collection of certain federal student loans that borrowers defaulted on, while Democratic senators insist that the relief bill has a provision that could facilitate canceling many more student loan debts through a tax break.
Why it matters: Latinos tend to have more problems repaying school debt, and in the current situation face growing stress and anxiety before even accounting for repayments.
By the numbers: Since before the pandemic, about 23% of Hispanic college grads who had taken out loans for tuition and school expenses were behind on their payments, in contrast with 6% of white student borrowers, per Federal Reserve data.
Estimates also show that 12 years after graduation, on average, white borrowers had been able to pay off 90% of their debts, while Latino student borrowers still owed around 80% of what they took out to afford tuition.
This story first appeared in Axios Latino, a weekly collaboration between Axios and Noticias Telemundo. Sign up here.
Go deeper