America's 2nd COVID-19 Easter marked by low church attendance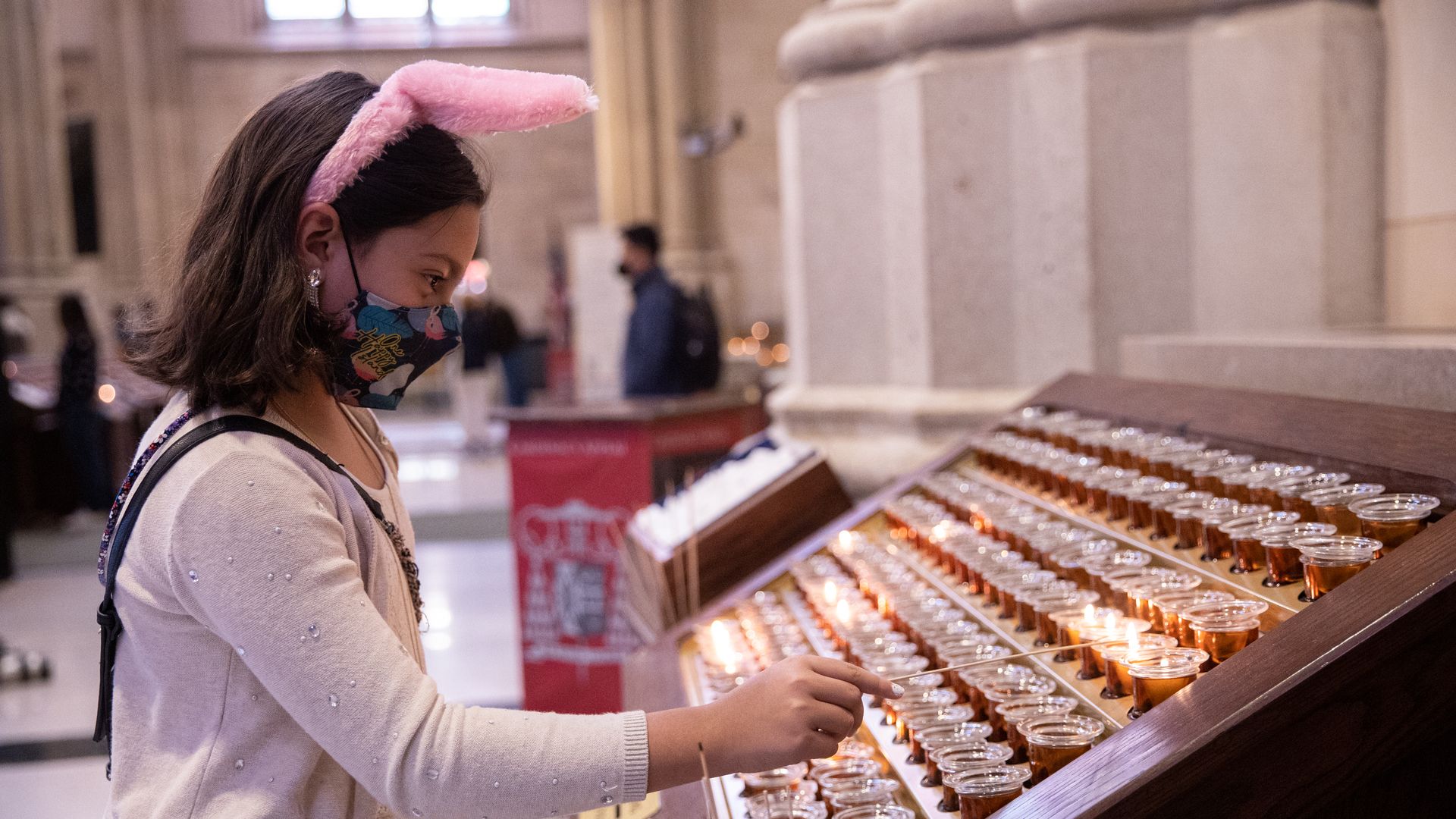 A new Pew Research survey found that only 27% of adults in the U.S. planned on attending an in-person Easter service this year, a 17 point drop from a group that otherwise would have reported 44% church attendance, NBC News reports.
Why it matters: Although the U.S. has ramped up its vaccination rates and many states are preparing for reopening, rituals of normal life—including religious holiday celebrations—continue to be hobbled by the pandemic.
Details: Though more churches are now conducting services than in July 2020, many still require public health restrictions, the survey founds.
Only 17% of churches are conducting no services, compared to 31% last July.
64% of churches are open with COVID-19 restrictions, up from 55% in July.
Only 12% are open for normal services, up from 6% last July.
The big picture: In 2020, the number of Americans who said they belonged to a religious congregation fell a historic low of 47%, per a Gallup poll released Tuesday.
It is the first time that congregation membership—be it in a church, mosque, or synagogue—has dropped below the 50% mark.
Go deeper