Ukraine says joint NATO military exercises to begin soon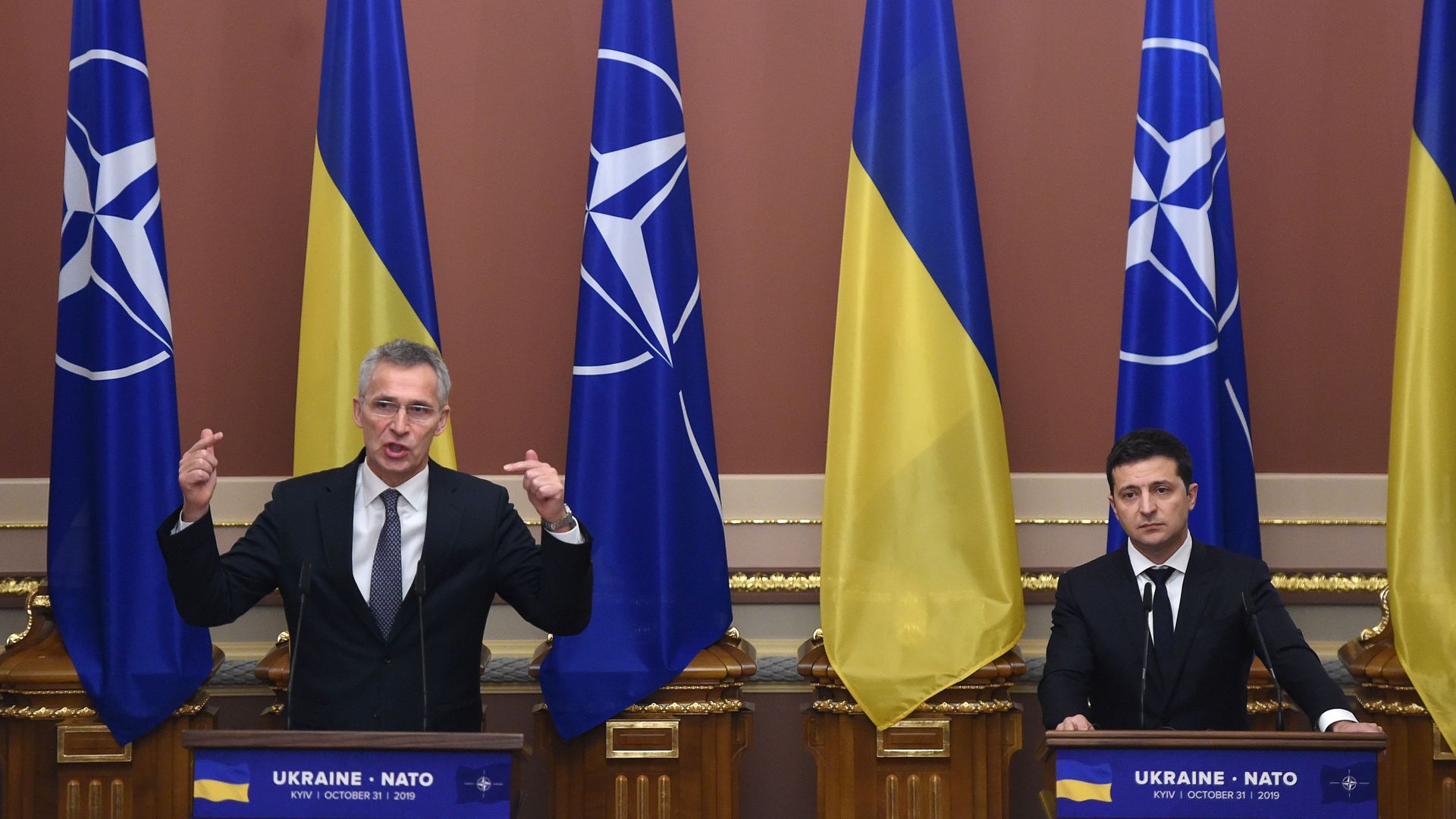 Ukraine said Saturday that joint military exercises with NATO troops may begin in a few months, Reuters reports.
Why it matters: Russia, which supports separatist forces battling Ukraine's military in the Donbass region, said Friday it strongly opposes the drills and will "have to take additional measures" if NATO deploys troops to eastern Ukraine.
Context: The announcement of the exercises comes amid rising tensions between Russia and Ukraine.
Ukraine has been fighting Russian-backed separatists since Russia illegally invaded and annexed Crimea in 2014, which lead to the rise of anti-government separatist groups in the Donbass region of Ukraine.
The war in eastern Ukraine recently escalated after the Ukrainian military said four of its soldiers were killed during a battle against Russian-backed separatists on March 26.
Kyiv also accused Moscow of building up military forces near the joint border, though Russia has downplayed the build up.
The big picture: In his first phone call with Ukrainian President Volodymyr Zelensky on Friday, President Biden "affirmed the United States' unwavering support for Ukraine's sovereignty and territorial integrity in the face of Russia's ongoing aggression," according to the White House.
The upcoming drills will involve more than 1,000 military personnel from at least 5 NATO member states, but Ukraine's military did not say specifically when they will occur, according to Reuters.
Go deeper