Trump calls for MLB boycott after All-Star Game moves out of Georgia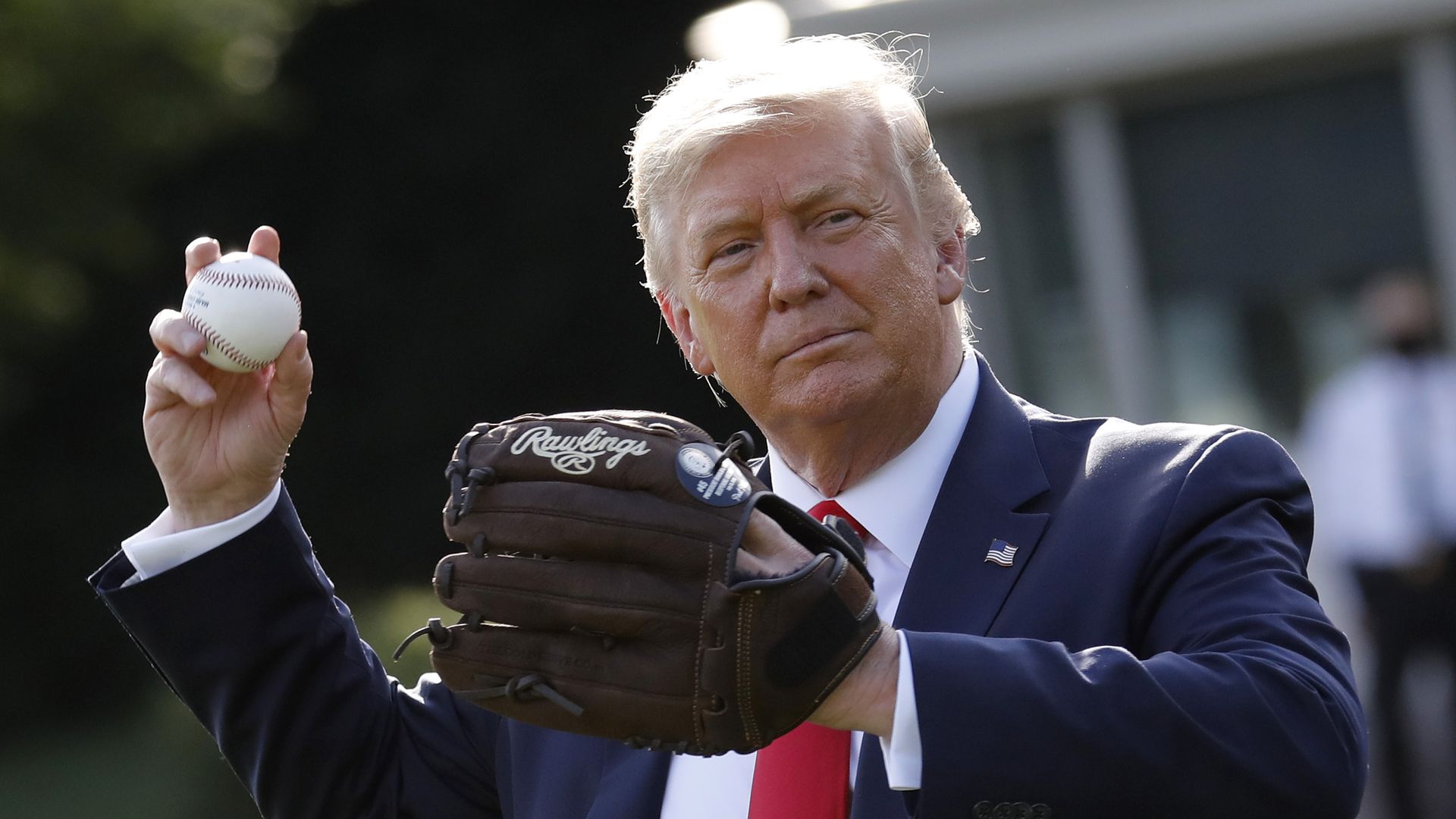 Former President Trump late Friday night called for a boycott of Major League Baseball after the league's commissioner announced plans to move its All-Star Game out of Georgia due to the state's new law curbing voting access.
What he's saying: "Baseball is already losing tremendous numbers of fans, and now they leave Atlanta with their All-Star Game because they are afraid of the Radical Left Democrats who do not want voter I.D., which is desperately needed, to have anything to do with our elections," Trump said in a statement.
"Boycott baseball and all of the woke companies that are interfering with Free and Fair Elections. Are you listening Coke, Delta, and all!," he added, addressing the companies that have spoken against Georgia's new law.
The big picture: Trump, still a leading voice in the Republican party, joins a number of conservatives who have criticized the league's decision to move the game.
Rep. Jeff Duncan (R-S.C.) said he asked his staff write a bill to remove a federal antitrust exemption for MLB, which has been in place since a 1922 Supreme Court decision that ruled that the league is a sport and not a business, Fox Business reports.
Sen. Mike Lee (R-Utah) agreed with Duncan, saying that, "[i]t's time for the federal government to stop granting special privileges to specific, favored corporations — especially those that punish their political opponents."
The other side: President Biden said in an interview with ESPN on Wednesday he would support the MLB in moving the game from Atlanta, calling the new law "Jim Crow on steroids."
Go deeper