Suez Canal shipping backlog caused by blockage ends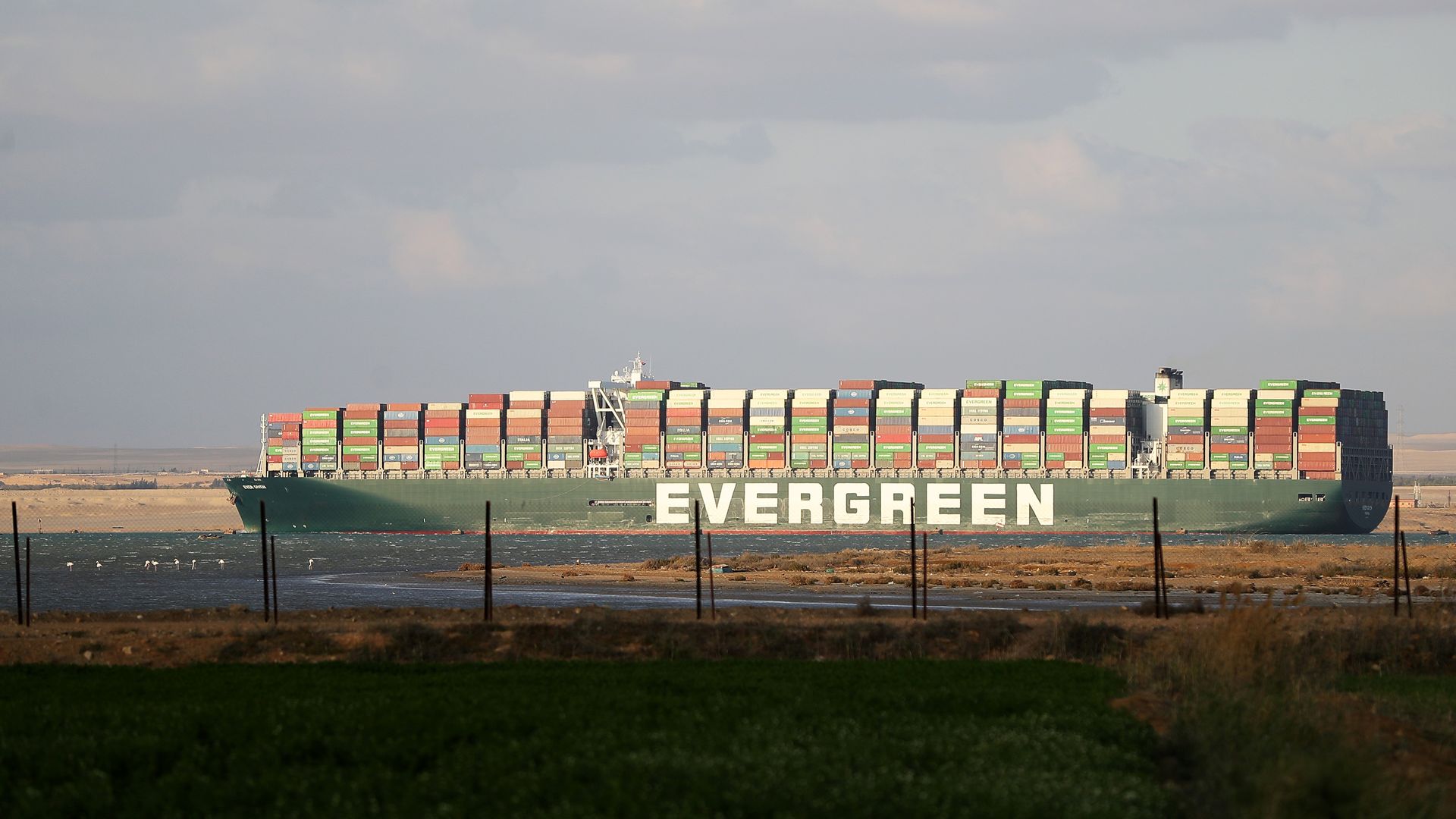 The Suez Canal Authority said that all 422 ships that had been waiting for the massive "Ever Given" cargo ship to be freed passed through the canal as of Saturday, clearing the backlog caused by the blockage, Reuters reports.
Why it matters: The cargo ship was stuck for six days causing downstream damage to the global economy. The Suez Canal is a vital connection between European and Asian Markets, with approximately 30% of global container shipping volumes passing through, Axios' Jacob Knutson reports.
What they're saying: Osama Rabie, head of the SCA, said the final 61 ships of the 422 were expected to pass on Saturday, per Al Jazeera.
The SCA did not immediately respond to Axios' request for comment.
What to watch: Rabie told Egyptian media on Friday the SCA was conducting an investigation to examine what caused the "Ever Given" to become jammed, adding that the probe would last at least two more days, after which results would be announced.
Go deeper