Schumer says Senate to act on marijuana legalization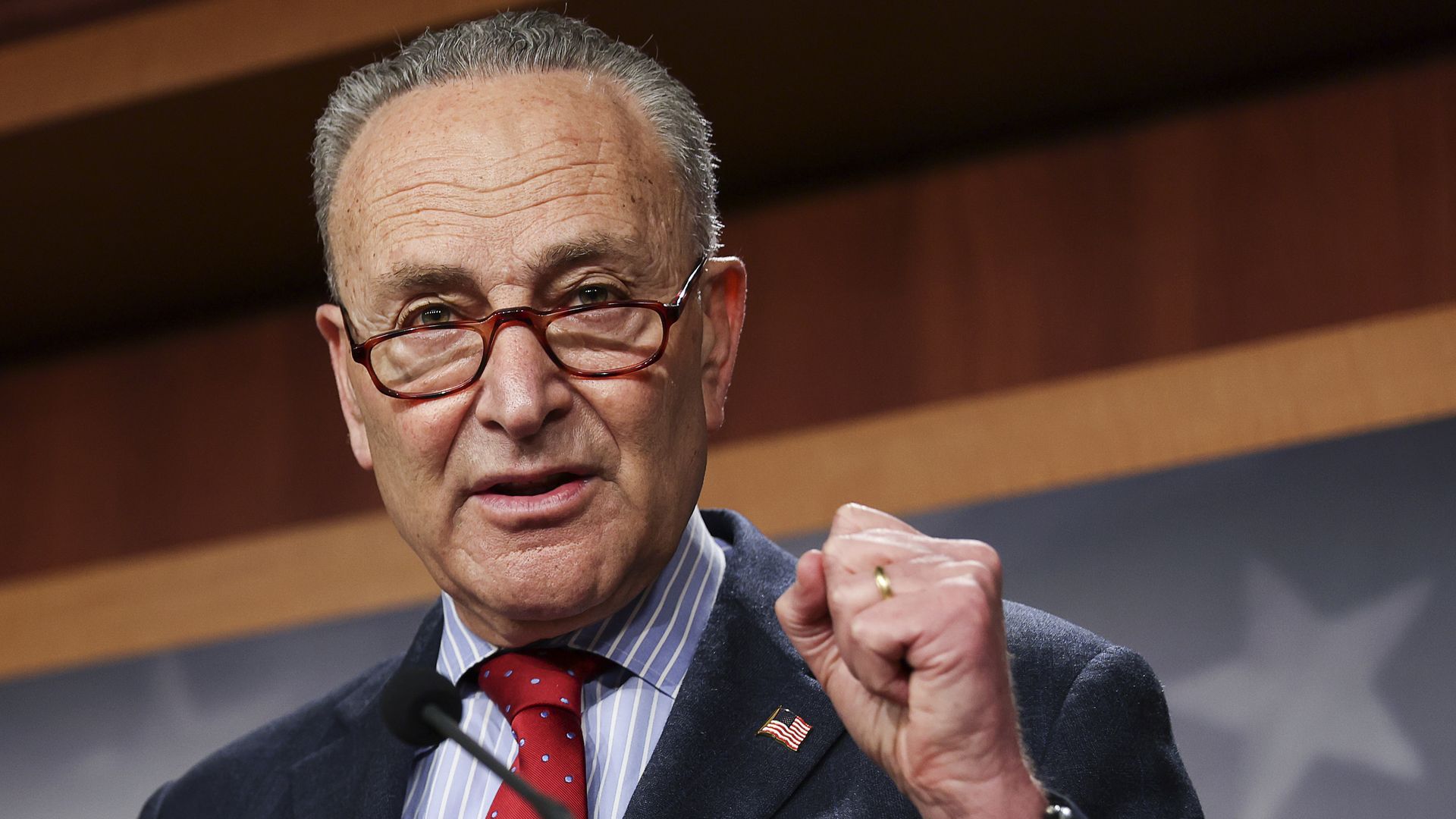 Senate Majority Leader Chuck Schumer (D-N.Y.) told Politico in an interview this week that the Senate will work toward federal marijuana reform legislation — including legalization — with or without President Biden's support.
Why it matters: Biden has in the past opposed federal marijuana legalization citing a lack of evidence on whether it is a gateway drug. He has instead favored decriminalizing the drug, federally legalizing medical marijuana and allowing states to decide whether to legalize recreational use of the drug.
What they're saying: "I want to make my arguments to him, as many other advocates will," Schumer told Politico. "But at some point we're going to move forward, period."
"I certainly will have an ongoing conversation with [Biden], and tell him how my views evolved. And hope that his will too."
"The legalization of states worked out remarkably well. They were a great success. The parade of horribles never came about, and people got more freedom. And people in those states seem very happy."
The big picture: New York, Schumer's home state, became the 15th state to legalize recreational marijuana earlier this week and is expected to quickly become one of the biggest markets for legal cannabis in the U.S.
New Mexico is set to become the 16th state to legalize the drug after the state legislature passed a bill on Wednesday, and Gov. Michelle Lujan Grisham (D) said she would sign the bill, according to the New York Times.
"I think the American people started speaking with a clear message — more than two to one — that they want the law changed. When a state like South Dakota votes by referendum to legalize, you know something is out there."
— Chuck Schumer
Go deeper