DeSantis declares state of emergency over leak at Tampa Bay-area wastewater pond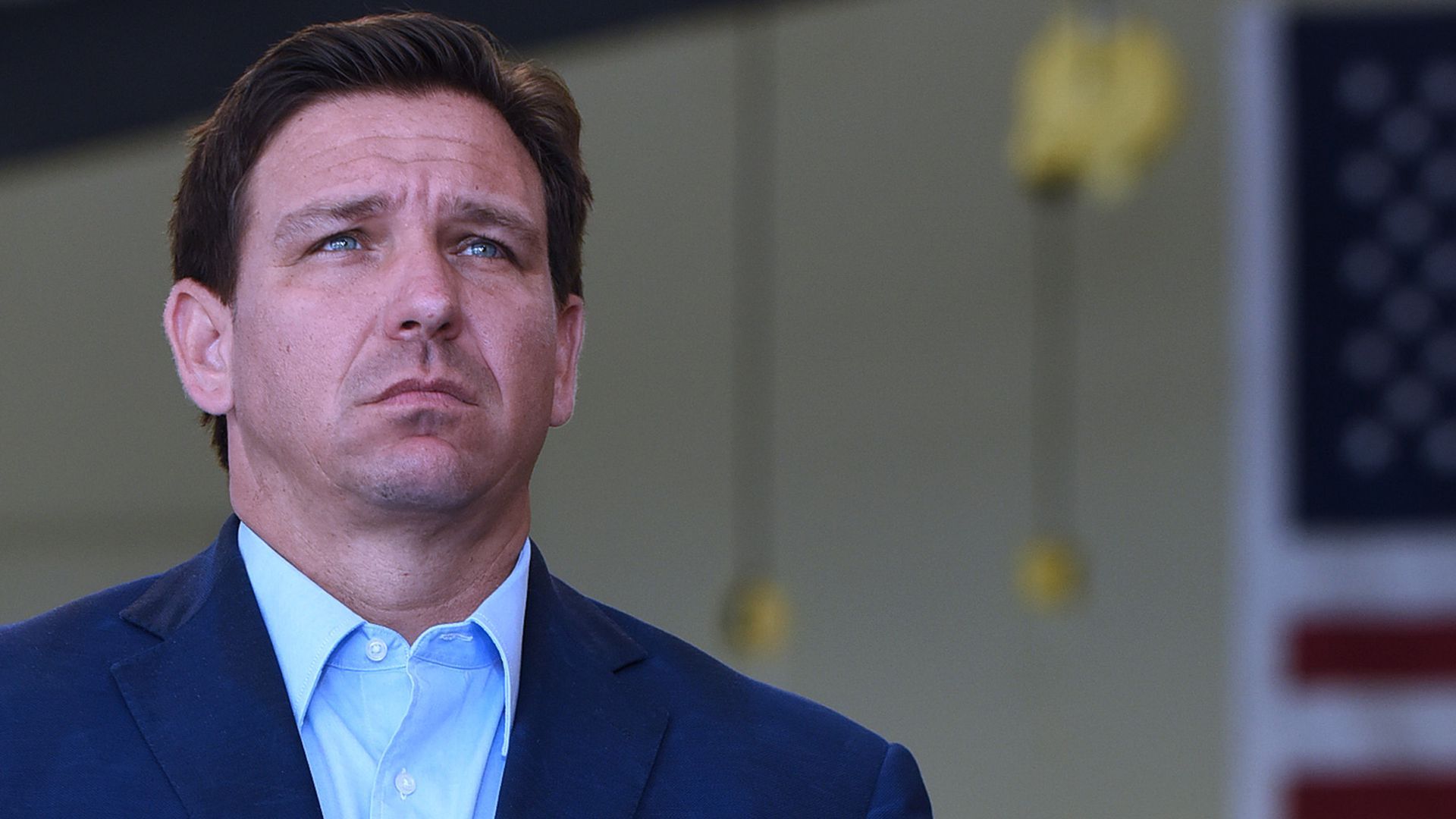 Florida Gov. Ron DeSantis (R) on Saturday declared a state of emergency for Manatee County as officials warned the collapse of a gypsum stack at the Piney Point industrial site was "imminent."
The big picture: The old phosphate plant site, in operation from the 1960s until 2001, holds stacks of phosphogypsum, a byproduct of fertilizer production, and large pools of polluted water, Axios' Ben Montgomery, Selene San Felice reported. A leak was discovered in the 77-acre process water pond last week.
The facility was releasing wastewater into Piney Point Creek, which leads into Tampa Bay, according to government officials.
The latest: Manatee County Public Safety Department expanded the mandatory evacuation area around the breached reservoir on Saturday.
Manatee County Administrator Scott Hopes in an update Saturday said, "We're talking about the potential of about [480] million gallons, within a matter of seconds and minutes, leaving that retention pool and going around the surrounding area," per CNN.
Those ponds hold "waste that would be less conducive to life on land and...life in the sea," Hopes added, noting that the population density of the area was fortunately low.
"Pumping the entire pond would take 10 to 12 days," AP noted.
A public safety alert on Saturday told residents, "Evacuate the area NOW. Collapse of Piney Point Stack is imminent. Immediate evacuation of Chapman Road to Airport Road and US 41 to O'Neill Road. Leave area IMMEDIATELY," per the Miami Herald.
What they're saying: "Due to a possible breach of mixed saltwater from the south reservoir at the Piney Point facility, I have declared a State of Emergency for Manatee County to ensure resources are allocated for necessary response & recovery," DeSantis tweeted Saturday.
Go deeper: Tampa Bay stares down environmental disaster from Piney Point phosphate plant
Subscribe for Axios Tampa Bay newsletter, designed to help readers get smarter, faster on the most consequential news unfolding in their own backyard.
Go deeper