Half of Latino renters depend on eviction relief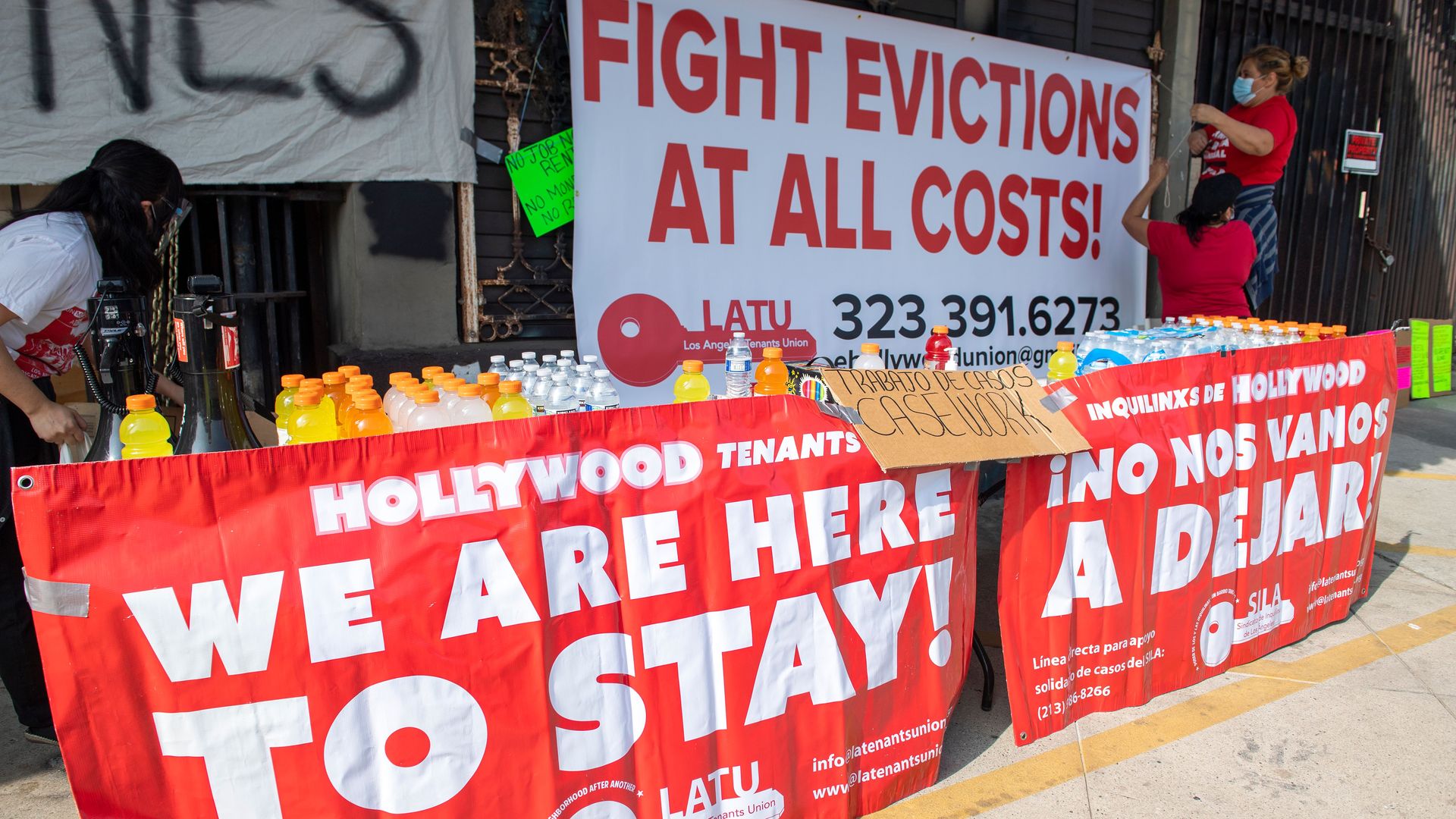 Around 56% of Hispanic renters said in March, before an U.S. eviction moratorium was extended, that they were otherwise likely to be forced to leave their homes in the next two months, per Census data.
Why it matters: Evictions contribute to a greater spread of COVID-19 as people experiencing homelessness end up in crowded infection-prone situations, according to studies, and coronavirus is already more easily spread among Latino families due to cramped living conditions and multigenerational homes.
Hispanic and Black households were over 2x more likely to be behind on rent or home payments than white households toward the end of 2020, states a Consumer Financial Protection Bureau report.
The CDC's extension of an order against carrying out eviction notices from here until June could prop up Latino renters or homeowners, though activists warn the process is not automatic and carries loopholes.
This story first appeared in Axios Latino, a weekly collaboration between Axios and Noticias Telemundo. Sign up here.
Go deeper