Interior Department to invest $1.6 billion into public lands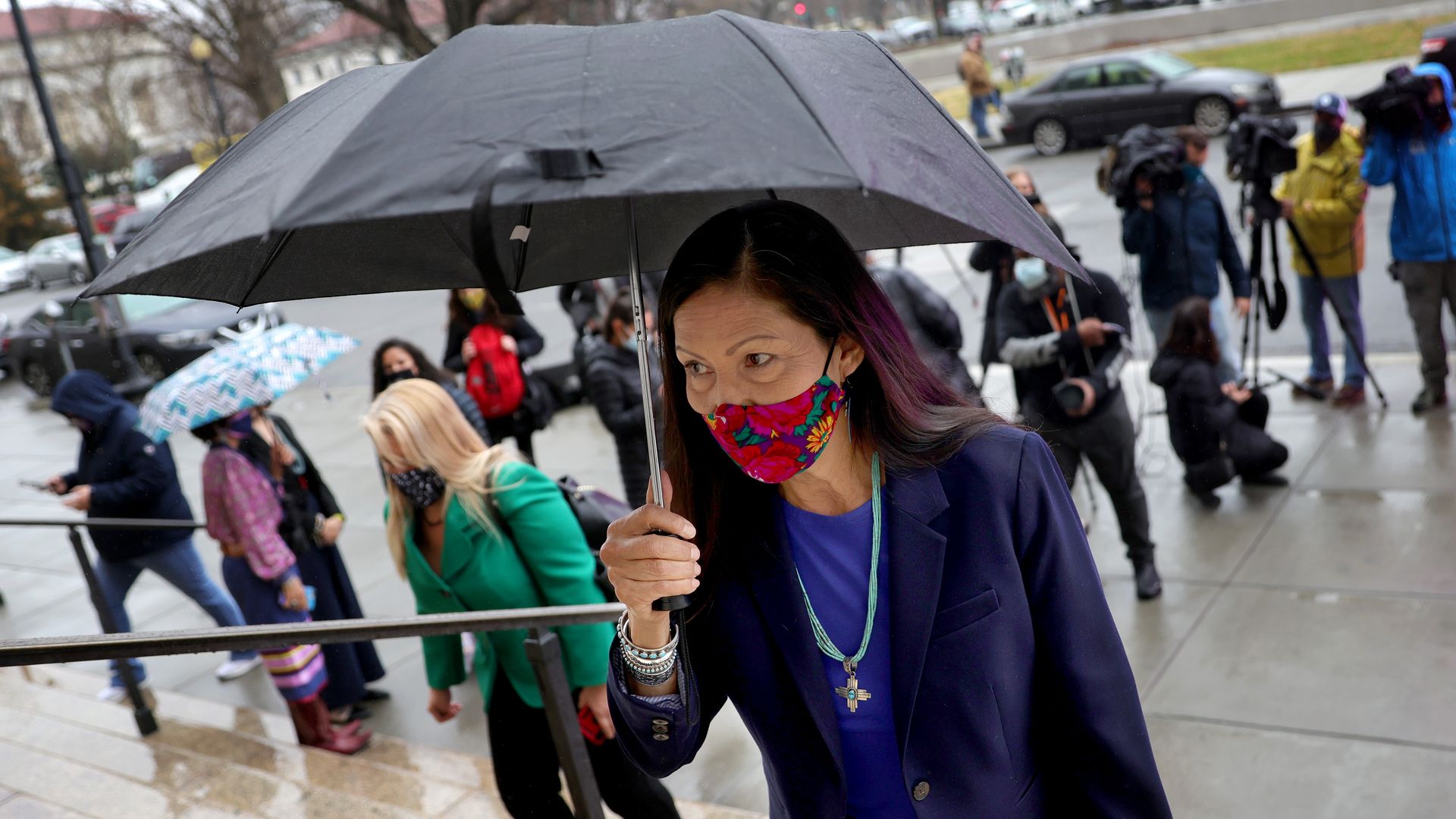 The Department of the Interior announced Friday it will invest $1.6 billion to improve transportation and recreation infrastructure in national parks, wildlife refuges and recreation areas as part of the Great American Outdoors Act passed last year.
Why it matters: The department said the investment, which includes improvements for Bureau of Indian Education schools, will support an estimated 18,800 jobs and contribute $2 billion to the nation's annual gross domestic product.
What they're saying: "Through the Great American Outdoors Act, we are investing in the American people, and in the future of our public lands and sacred spaces," Interior Secretary Deb Haaland said in a statement.
"We must address the long-delayed maintenance needs of the nation's aging buildings and infrastructure. Importantly, this funding also honors our commitment to Tribal communities by investing in Bureau of Indian Education-funded schools for current and future generations," Haaland added.
The big picture: The first major expense, $3 million to the National Park Service, will complete the restoration of the Jefferson Memorial in Washington, D.C.
The act grants as much as $1.6 billion for the National Park System yearly to address its multi-billion-dollar deferred maintenance backlog at national parks, on other public lands and at tribal schools, according to the department.
Go deeper