White House: Deaths due to drug overdoses hit 88,000 during pandemic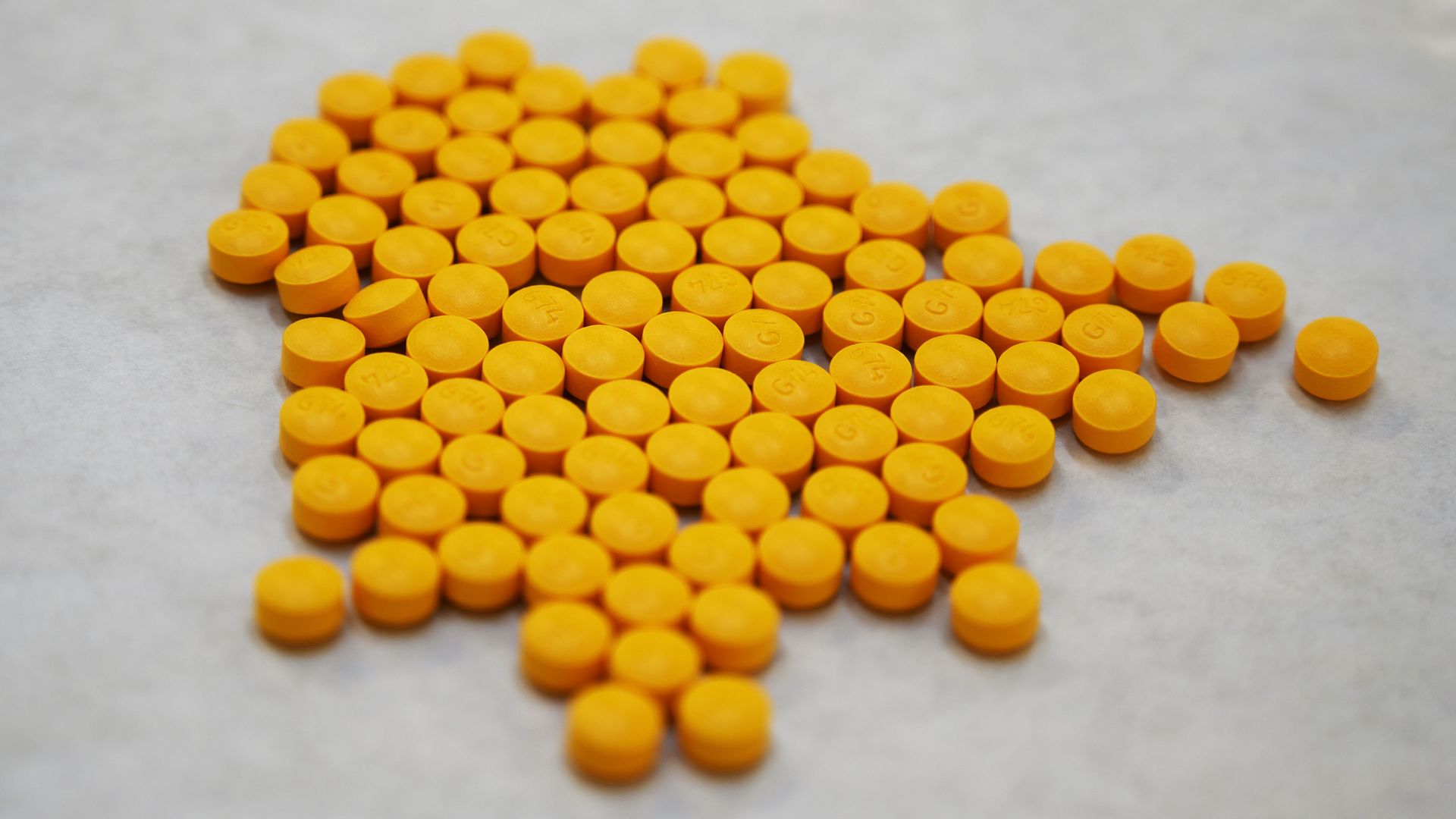 The acting director of the White House Office of National Drug Control Policy, Regina LaBelle, on Thursday said that drug deaths increased by 26.8% during the coronavirus pandemic.
What she's saying: "We lost 88,000 people in the 12-month period ending in August 2020," LaBelle said, according to NPR.
"Illicitly manufactured fentanyl and synthetic opioids are the primary drivers of this increase."
By the numbers: That is almost 20,000 more drug overdose deaths than reported in 2019, which saw 70,630 deaths, per the CDC.
Nearly 841,000 people have died from a drug overdose since 1999, the CDC notes. Rates have been on the rise annually since then, the Independent reports.
Opioids remain the main cause of drug overdose fatalities, accounting for 70.6% of drug deaths in 2019.
LeBelle also revealed a plan designed by the Biden administration to help address "the overdose and addiction crisis" during its first year, saying that "new data suggest that COVID-19 has exacerbated the epidemic."
The administration will look to remove "unnecessary barriers" that prevent the prescription of buprenorphine — a drug proven to help patients with opioid use disorder, per NPR.
It plans to explore making the emergency provisions implemented during the pandemic permanent, including allowing health officials to treat patients with medication for opioid use disorder through telehealth without requiring in-person visits.
The White House plans to establish policy to help pregnant women suffering from substance abuse to get prenatal care and addiction treatment.
The plan says President Biden believes people should not be incarcerated for drug abuse, and should instead be offered treatment.
Go deeper