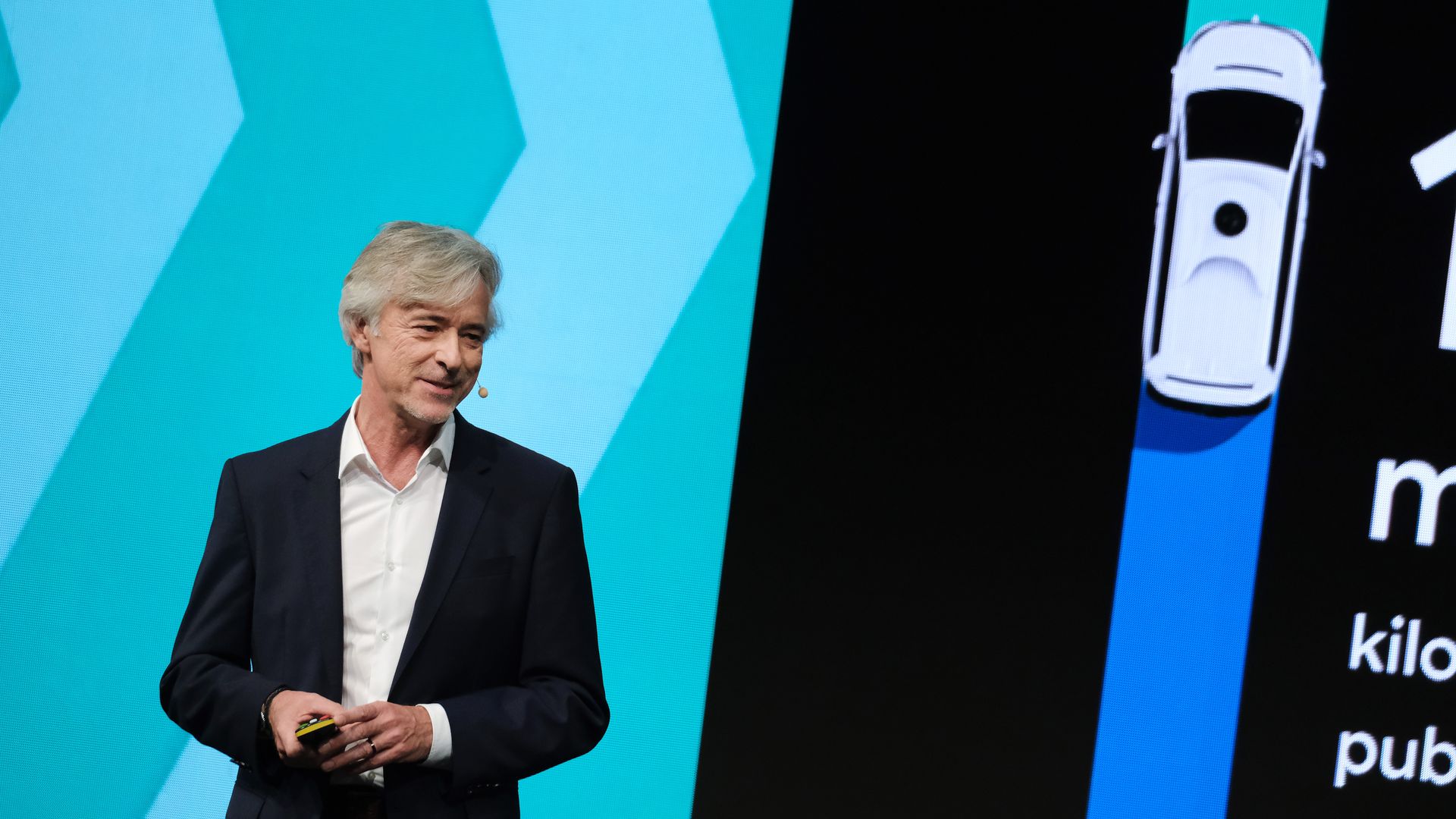 Auto industry veteran John Krafcik said he is stepping down as CEO of Waymo, Alphabet's self-driving subsidiary, which named two senior executives to replace him as co-CEOs.
Why it matters: Krafcik, 59, was hired in 2015 to transition Google's self-driving car project into a commercial enterprise. He raised $3.25 billion in outside capital, launched Waymo's fledgling robotaxi service in suburban Phoenix and laid the groundwork for an autonomous trucking operation called Waymo Via.
Still, turning self-driving technology into a real business has taken longer than expected for Waymo and its competitors.
What's next: Engineer Dmitri Dolgov, an original member of the Google self-driving team, and Tekedra Mawakana — who joined the company four years ago as head of public policy and most recently served as chief operating officer — will take the wheel.
The big picture: Mawakana is the second Black woman named to lead a self-driving technology company. The other is Aicha Evans, CEO of Zoox.
Go deeper