GOP lawmaker donates Gaetz campaign contributions to victims of abuse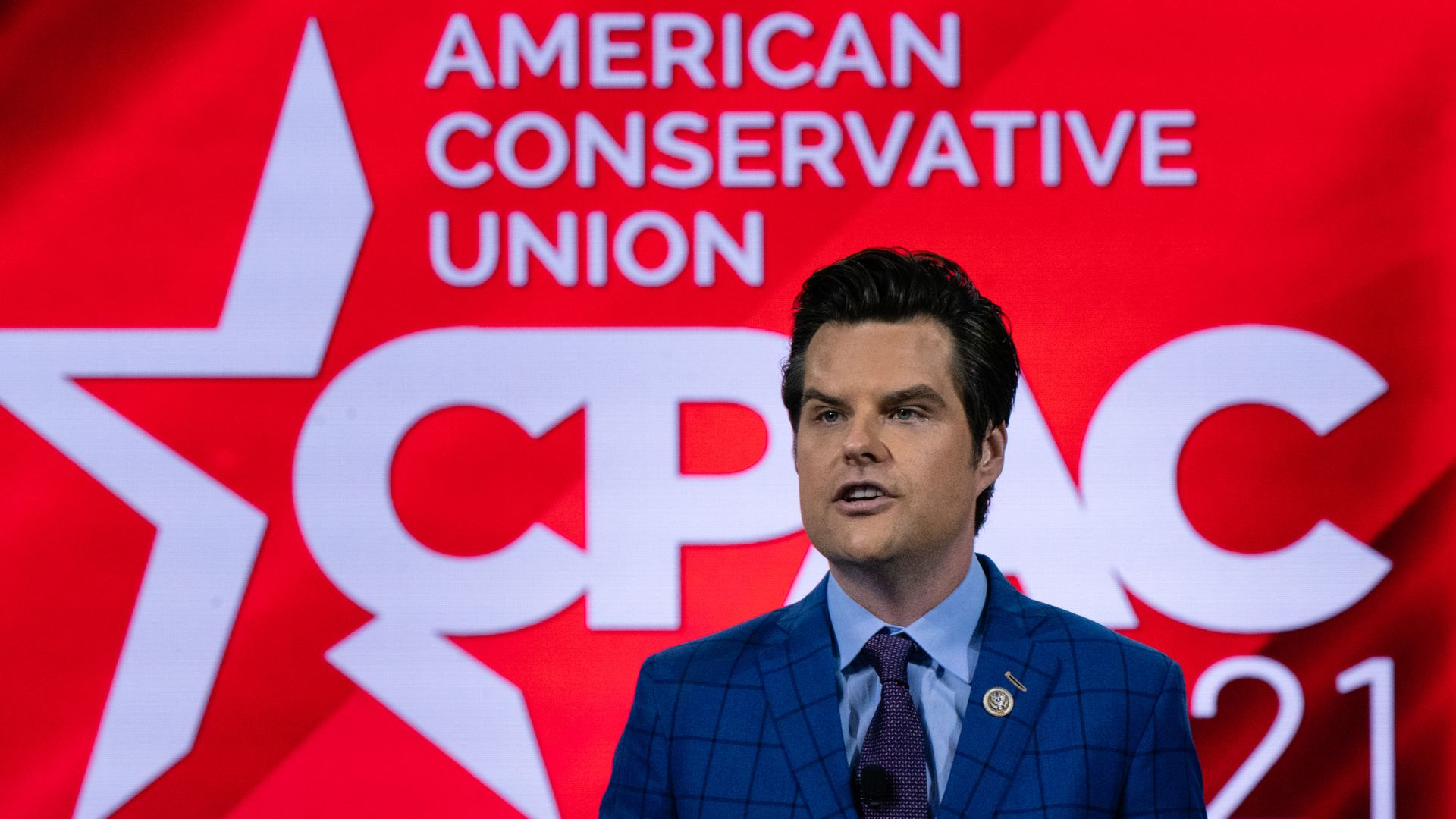 Rep. David Valadao (R-Calif.), who defeated a Democratic incumbent in 2020 to take back the seat he previously held in Congress, is donating campaign contributions from Rep. Matt Gaetz to an organization that supports victims of domestic abuse.
Why it matters: The embattled Florida lawmaker faces escalating political struggles after the New York Times reported Gaetz is under investigation by the Department of Justice to determine whether he had a sexual relationship with a 17-year-old and paid her to travel with him. Gaetz denies the allegations.
Friends of Matt Gaetz, the lawmaker's campaign committee, donated $2,000 to Valadao's campaign in 2018, according to FEC filings.
What they're saying: "The Valadao for Congress Campaign has donated the contributions to the Marjaree Mason Center in Fresno to support victims of domestic abuse," Andrew Renteria, a spokesman for the campaign, said in a statement to Axios.
Gaetz's campaign finance activity has also become part of the investigation.
CNN reported that federal investigators are also probing whether Gaetz used campaign funds to pay for girls or women to travel.
Axios reported that Gaetz was considering retiring ahead of the news of the allegation.
Since then, Luke Ball, Gaetz's communications director, resigned on Friday amid the growing scandal.
Editor's note: This story has been corrected to reflect that Rep. David Valadao has previously served in Congress. An earlier version of this story described him as a freshman, however he served from 2013-2019, lost to a Democrat in 2018 and recaptured his seat in 2020.
Go deeper