Florida Gov. Ron DeSantis bans coronavirus "vaccine passports"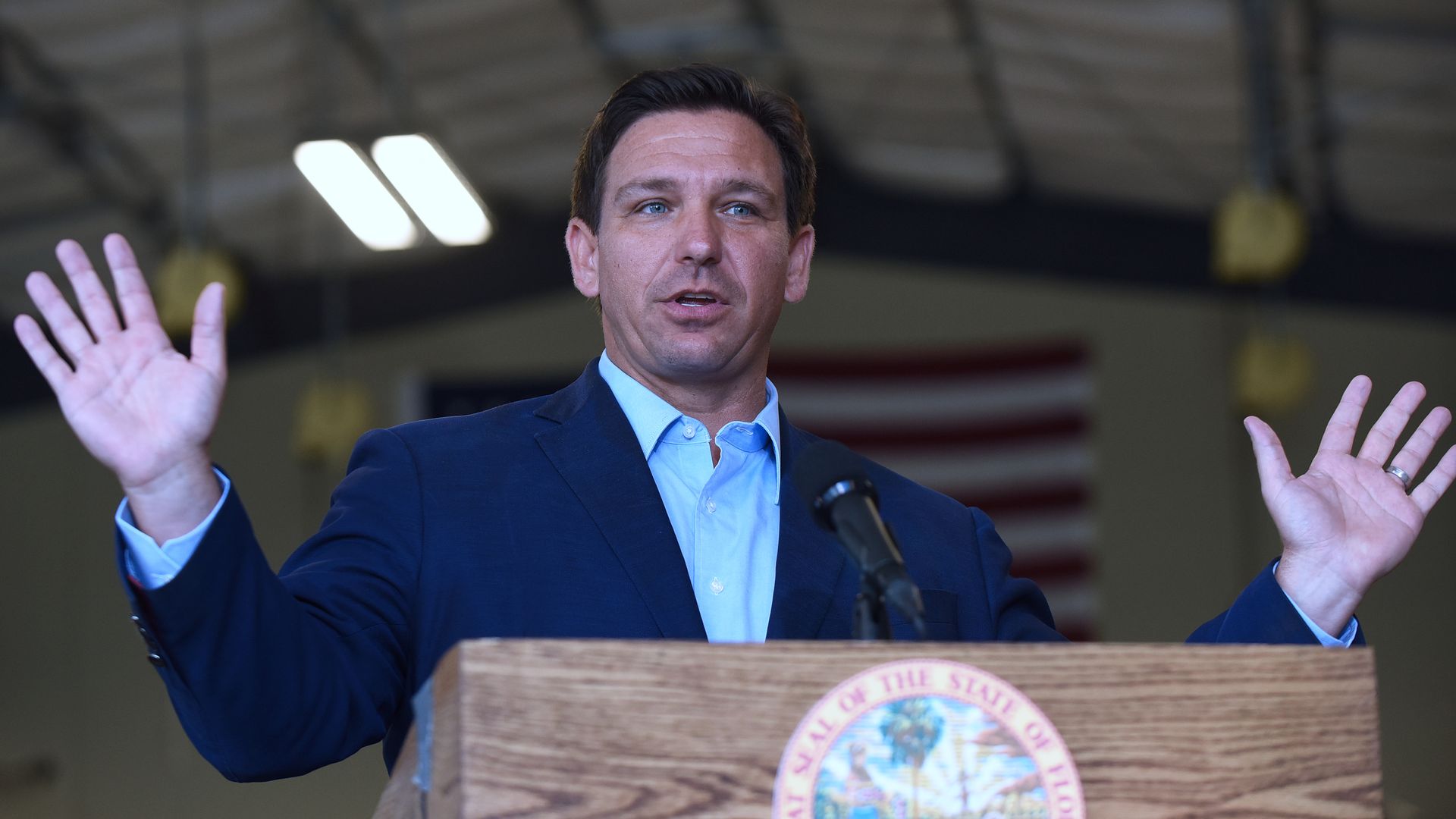 Florida Gov. Ron DeSantis issued an executive order Friday prohibiting businesses from requiring customers to show proof they have received COVID vaccines and preventing the state government from issuing so-called "vaccine passports."
Why it matters: Immunization credentials for the coronavirus have become a controversial subject, especially with Republican governors, though proof of vaccination could speed international travel and economic reopening plans.
What they're saying: DeSantis' order says requiring immunization credentials "would create two classes of citizens based on vaccination."
"Businesses in Florida are prohibited from requiring patrons or customers to provide any documentation certifying COVID-19 vaccination or post-transmission recovery to gain access to, entry upon, or service from the business," the order states.
"It is necessary to protect the fundamental rights and privacies of Floridians and the free flow of commerce in the state."
Businesses that do not comply with the order will be ineligible to receive state contracts or grants.
The big picture: The Biden administration has been working with private companies to create immunization credentials, and many businesses, including some in Florida, have said they'll require proof of vaccination as part of reopening.
Go deeper