108 more voting restriction bills introduced by states since mid-February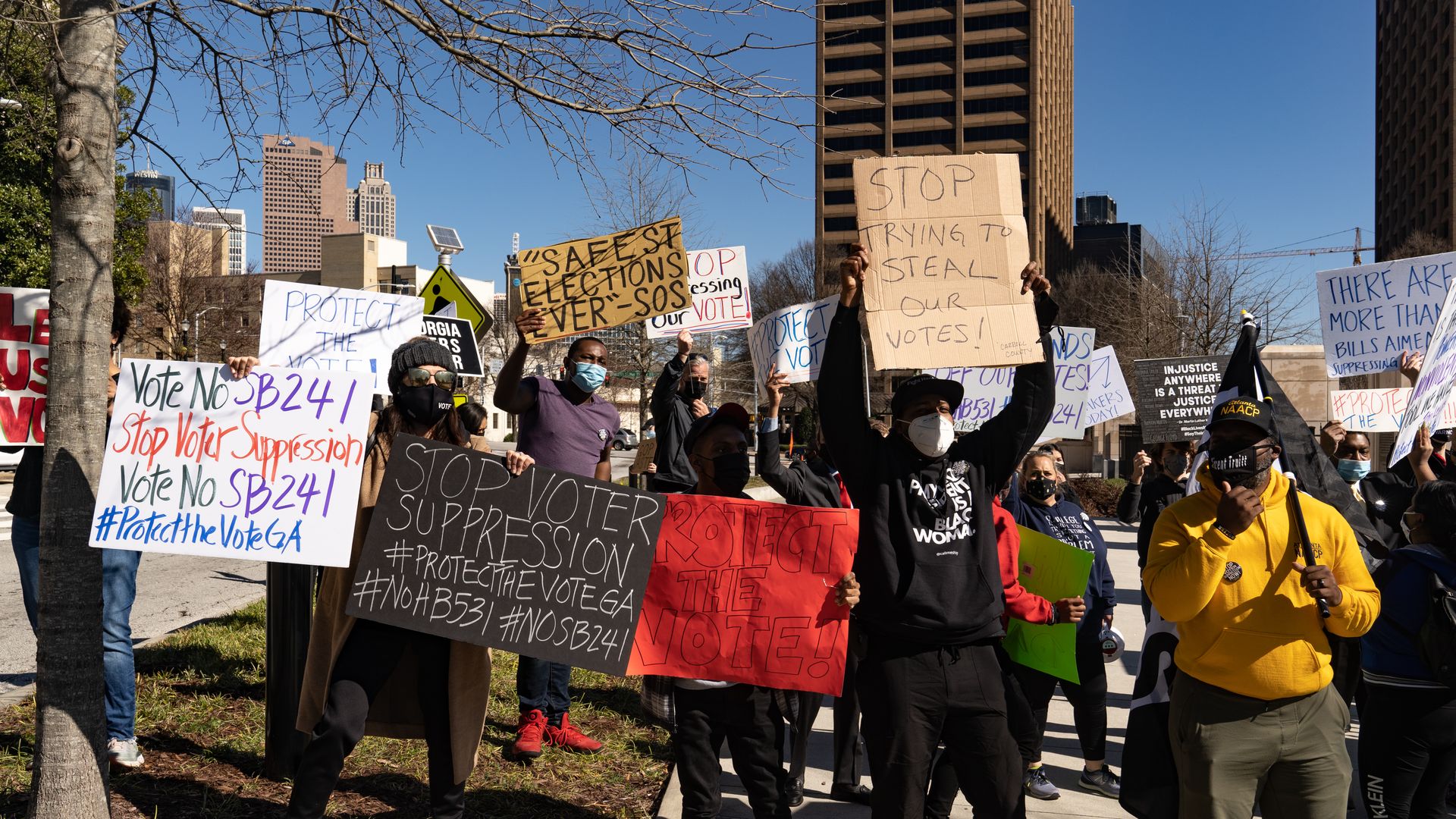 State legislatures across the country have introduced 108 voter restriction bills since Feb. 19, a 43% increase in just over a month that brings the total to 361 bills this year, according to an analysis by the Brennan Center for Justice.
Why it matters: The 2020 election shattered minority turnout expectations after a historic expansion in mail-in and early voting. Baseless allegations of widespread voter fraud have caused backlash in many states with Republican-led state legislatures that are now looking to tighten up voting laws.
Details: Five voting restriction bills have already been signed into law, and at least 55 bills have entered into discussion in state legislatures, per the Brennan Center.
47 states are now considering voting restriction bills, four more than the Brennan Center tallied in February.
These bills aim to make absentee voting harder, make voter ID requirements stricter, and create new hurdles for voter registration and early voting, among other restrictions.
The states with the largest number of voting restriction bills introduced are Texas (49), Georgia (25), and Arizona (23).
The other side: 843 bills to expand voting access have been introduced in 47 states, with nine already signed into law, according to the Brennan Center. Democrats in Congress are pushing to pass the "For the People Act," a comprehensive voting reform and anti-corruption bill.
Driving the news: Last week, Georgia Gov. Brian Kemp signed into law a sweeping, GOP-sponsored bill curbing voting access in a state that was critical to Democrats taking control of the Senate. It has prompted massive backlash from civil rights activists and corporations.
Go deeper