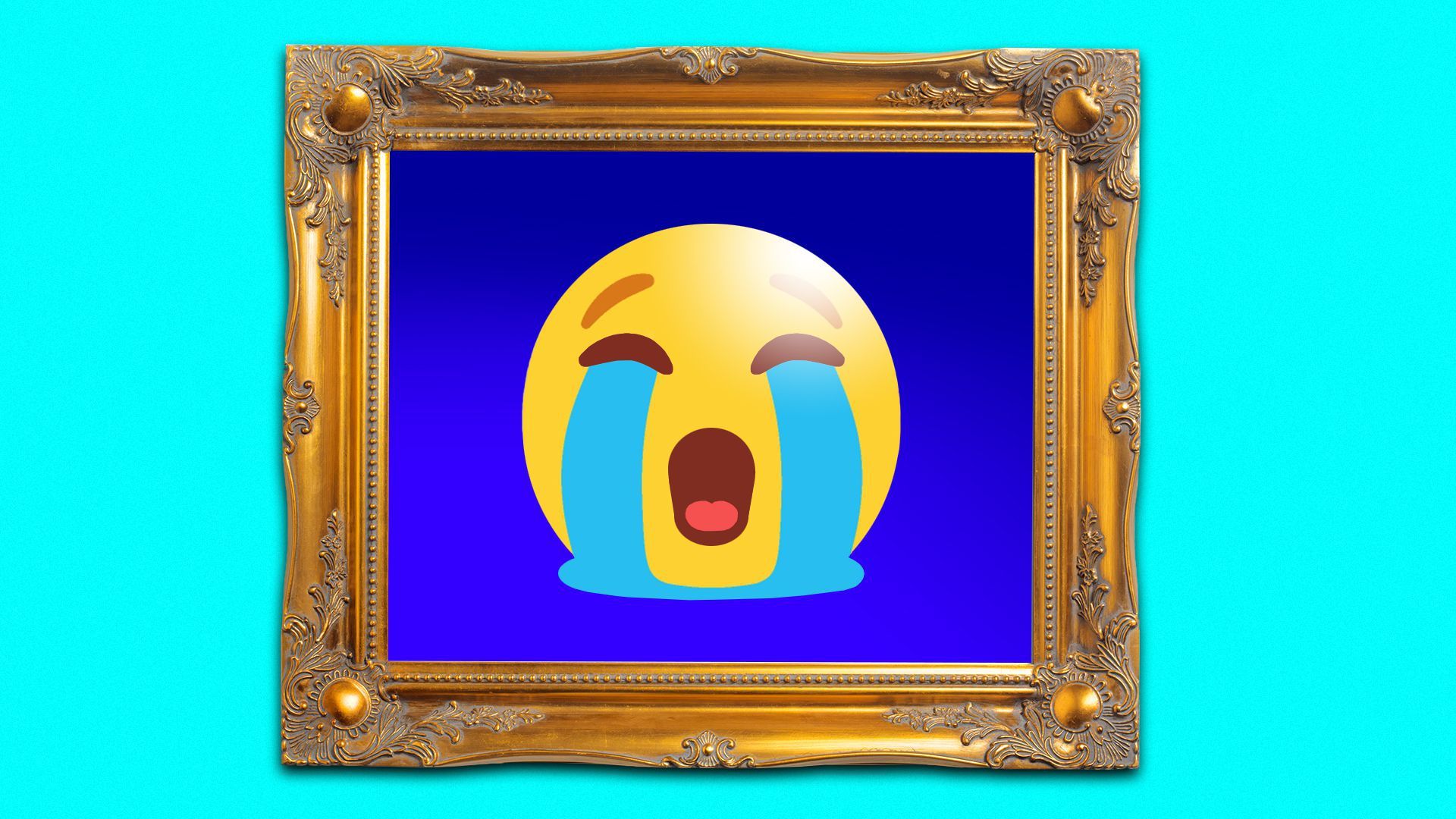 Some of the shine might be coming off NFTs. The platforms selling them, however, fresh off of raising hundreds of millions of dollars in new capital, are likely to relish the challenge.
Driving the news: Daily volume has dropped to about $3 million, down from a peak of $19 million. Still, Dapper Labs managed to raise $305 million in its most recent round, at a valuation of $2.6 billion.
Opensea, a more artistic marketplace, raised $23 million. Other companies taking advantage of the funding environment include Zora, Enjin, and SuperRare, which is one of the few sites to build artists' resale royalties into its cryptographic contracts.
How it works: One of the great attractions of NFTs to artists is the promise of being able to get paid a cut of every future transaction, in perpetuity — much like songwriters get paid every time one of their compositions is performed.
Reality check: High-profile NFT platforms like MakersPlace (which minted the $69 million Beeple) and Nifty Gateway do not include royalties in their cryptographic contracts.
If a collector buys an NFT on one of those platforms and then chooses to resell it on the same platform, the site in question might remit some of the proceeds to the artist. That percentage, however, is generally not divulged to the collector when the item is purchased.
NFTs are also unique among collectibles in that no one selling them is collecting sales tax.
Sales tax is collected by states, rather than the federal government, and so long as no states have specifically released guidance on NFTs, the platforms are all just assuming that they don't have to pay it.
"Definitely I think it's a little Wild West," says Wendy Walker of tax compliance software firm Sovos.
The bottom line: NFTs have a lot of growing up to do before they become a remotely mature asset class.
Go deeper