G7 officials pledge collective action against "harmful industrial subsidies"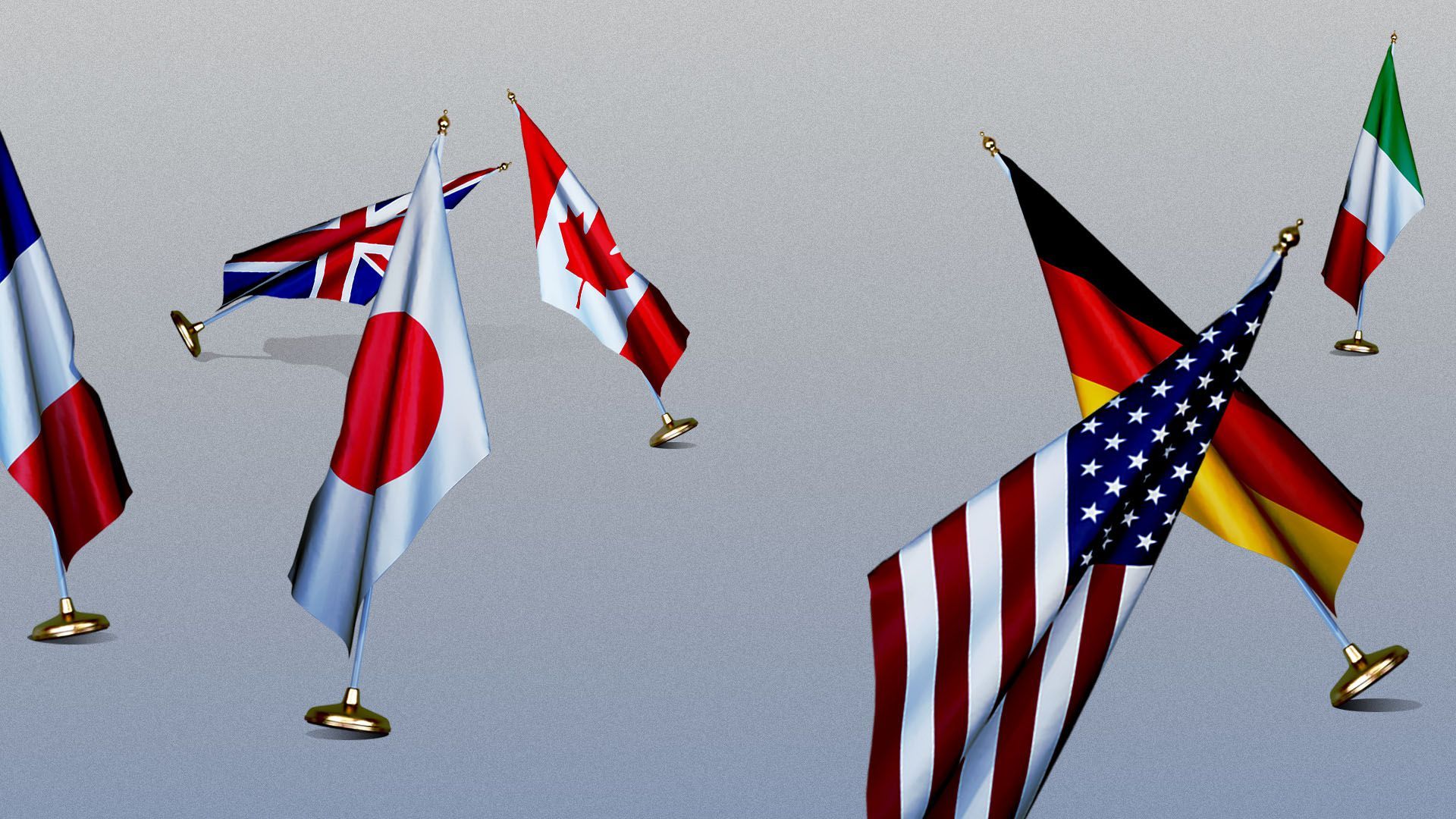 The G7 trade ministers released a joint statement on Wednesday pledging to work together to achieve a "strong economic recovery."
What they're saying: The trade ministers said it was necessary to discuss the impact of "harmful industrial subsidies" and to collectively address them. The officials expressed concern about China's support for its domestic companies, stressing the importance of fostering "a truly level playing field" in trade."
"Trade ministers will discuss the impact market-distorting practices, such as harmful industrial subsidies, including those causing excess capacity in some sectors, are having on our economies and chart a way to address these collectively," the statement read.
The group noted its commitment to see progress on World Trade Organization reform as well as other trade issues such as climate, the digital economy and increased opportunities for women.
Details: The G7 trade ministers — from the U.S., Germany, the U.K., France, Canada, Italy and Japan — presented an agenda they say could make a more fair and sustainable global trading system.
They encouraged cooperation between governments, along with players in the health care industry, to increase production and distribution of coronavirus vaccines.
The group also said it would discuss the connection between trade and climate change and would focus on "identifying opportunities for collaboration and facilitating sustainable supply chains."
The ministers added that global trade needs to happen at the benefit of the people, noting it is important to advance women's economic empowerment "particularly to support the COVID-19 recovery."

Zoom out: A recent report from the World Economic Forum found that, globally, it will take 135.6 years to close the gender gap, an increase of about 35 years from 2020.
What's next: "The G7 trade ministers will meet again in May, ahead of the leaders summit hosted by the U.K. in June," Politico writes.
Go deeper