San Francisco Fed president says central bank is focused on inequality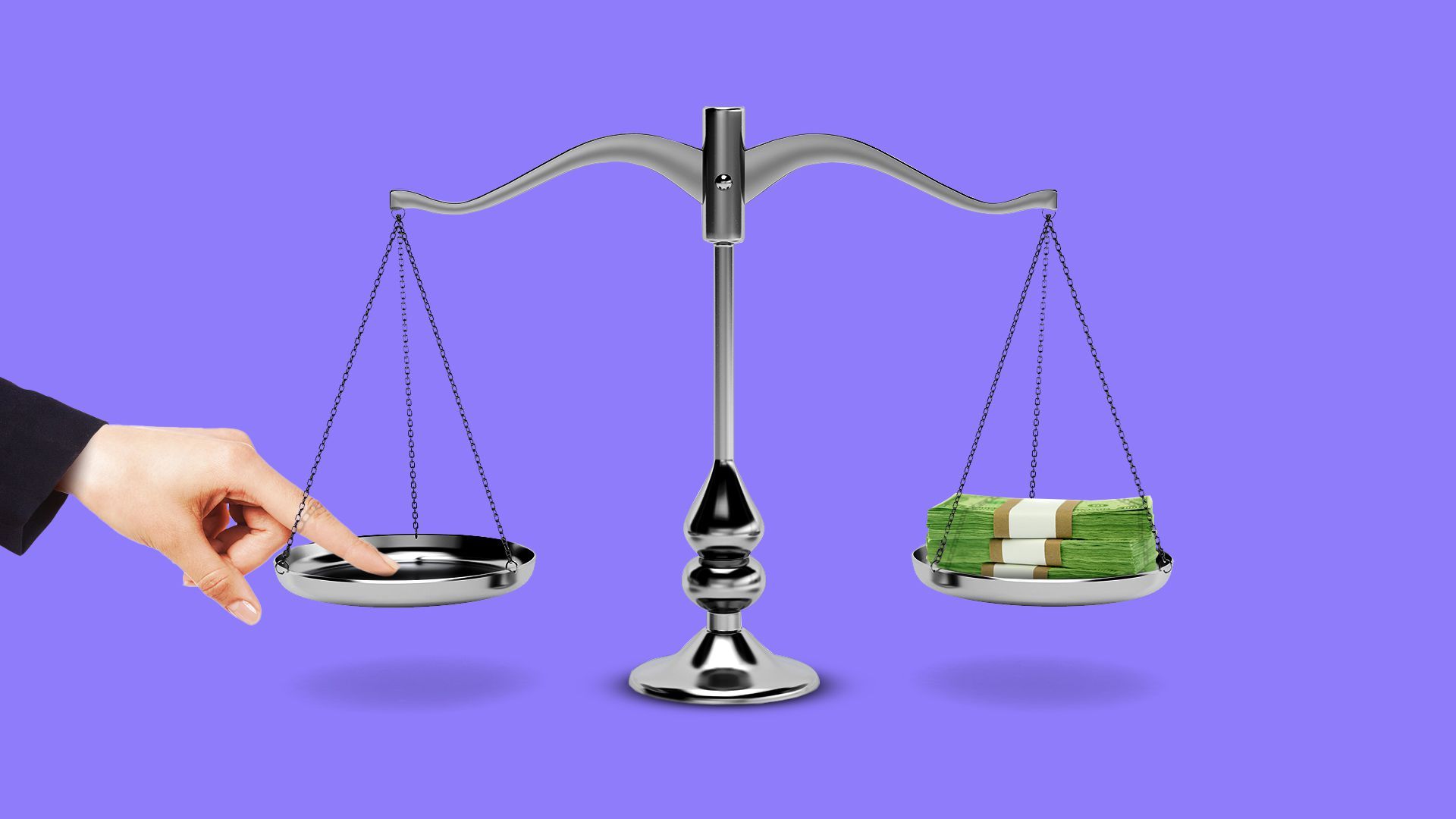 Fed Chair Jerome Powell has avoided the subject or outright denied the Fed's involvement in increasing economic inequality in the U.S., but San Francisco Fed President Mary Daly and other members of the Fed have been much more proactive.
Where it stands: While Daly does insist that the answer to the question of whether the Fed has increased inequality "is not yes or no," she does concede it is an issue that the Fed has had a hand in and could do more to reduce.
"Many of us, we're openly discussing it ... and talk about the role that we might be able to play in terms of equalizing asset distribution or access to assets," Daly tells Axios.
"If we really want to treat this we can't just say we don't have the toolkit. It's going to take us studying what we can do."
Why it matters: Inequality is becoming a major issue for policymakers as more Americans grow dissatisfied with the economy and the disjointed K-shaped recovery taking place following the outbreak of the coronavirus pandemic.
What they're doing: Daly says before the pandemic, events held by the San Francisco Fed, including the Fed Listens series, have included discussions on how to "think about monetary policy in a way that is more supportive of those at the bottom of the income or wealth distribution or not as inequality-enhancing."
The Fed's Main Street lending facility and its support for the Paycheck Protection Program were "developments that come out of this recognition, if you will, that we need to facilitate and use our lender of last resort powers in markets that are not just the Treasury market."
The last word: "More work needs to be done but I definitely want to push back on the characterization that we are not thinking about this."
Go deeper