Dems pick white woman over Latinas, Native American for Haaland seat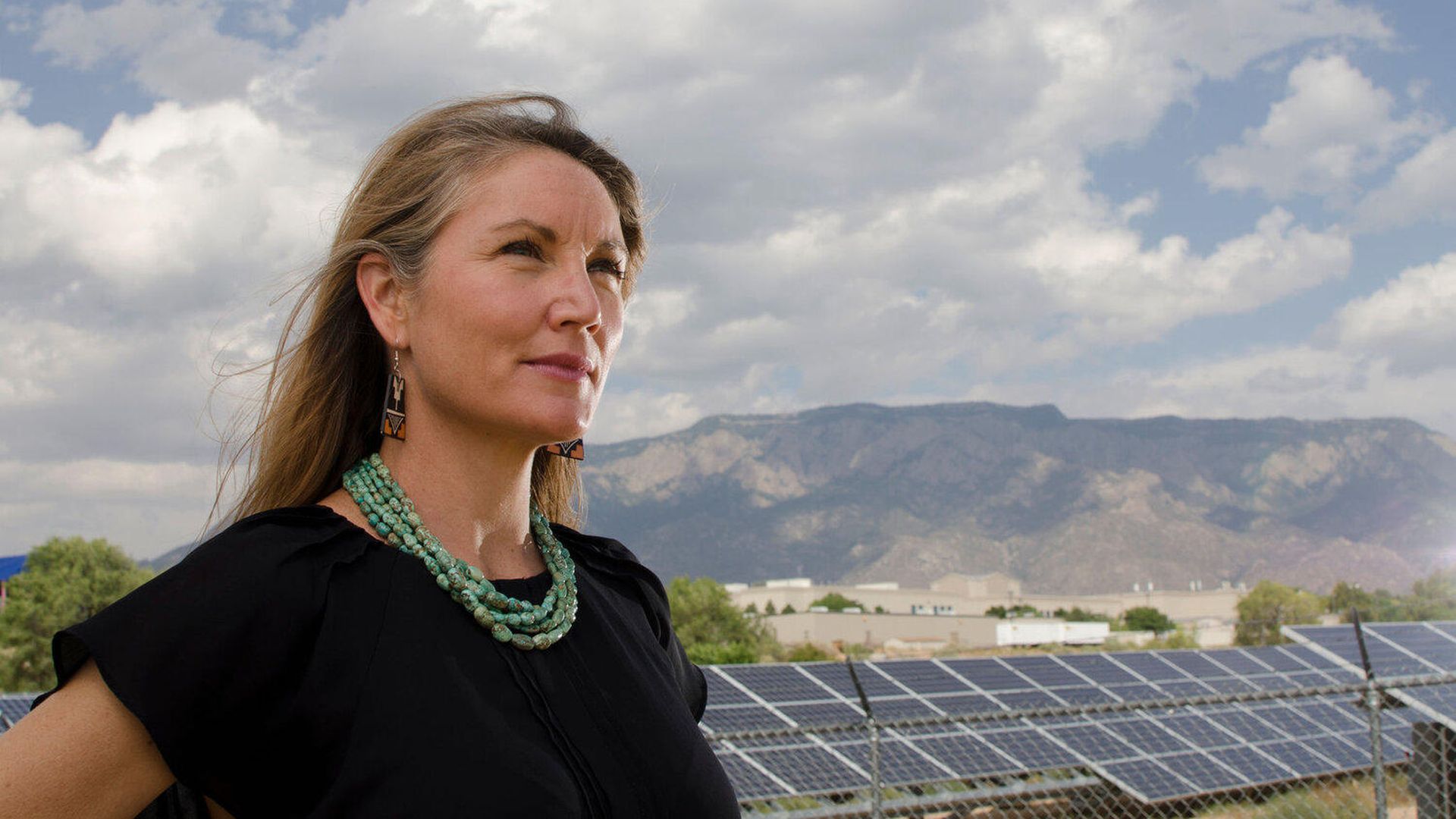 New Mexico Democratic officials on Wednesday nominated a white state lawmaker over Latina and Native American candidates for Interior Secretary Deb Haaland's former U.S. House seat.
Why it matters: The selection of state Rep. Melanie Stansbury to replace one of the nation's first Native American female U.S. House members could put a relatively safe Democratic seat in play for a special election in the heavily Latino central New Mexico district.
Republicans nominated on Sunday Hispanic state lawmaker and former college football player, Mark Moores.
Driving the news: Stansbury beat out retired law professor and state Sen. Antoinette Sedillo López by six votes in a runoff decided by Democratic Party insiders.
Stansbury came in second in the first round, edging out an Acoma Pueblo member, who received the endorsement of national Native American activists, and other Hispanic candidates, some also supported by national groups.
New Mexico state law for special elections allows state parties to select nominees -- a process some Democratic Latinos and Native Americans said put them at a disadvantage since liberal whites yield considerable power.
After the second round, Stansbury worked to get endorsements from other white Democrats, including former Lt. Gov. Diane Denish.
Some white Democrats dismissed claims on social media that Hispanic voters would be angry if a woman of color was not nominated.
Yes, but: Latino state senators and Hispanic Democratic Party activists have said the state party is failing to recruit and develop more candidates of color in the state's rural areas at a time when Republicans are making gains with Latinos nationwide.
The intrigue: In 2020, white, left-leaning Democrats ousted a number of Hispanic moderate New Mexico state lawmakers during primaries, angering a number of Latino Democrats.
Democrats control both chambers of the state legislature in the nation's most Hispanic state, yet the Speaker of the House, the Senate Majority Leader, and Senate Pro tempore are all white.
Where it stands: Stansbury faces state Sen. Mark Moores, a Hispanic former football star at the University of New Mexico, for a special election on June 1.
Republicans in New Mexico have done well in previous special elections where turnout is low and voters have revolted against party-selected nominees.
Go deeper