Coyotes reveal their secrets on how they cross the U.S.-Mexico border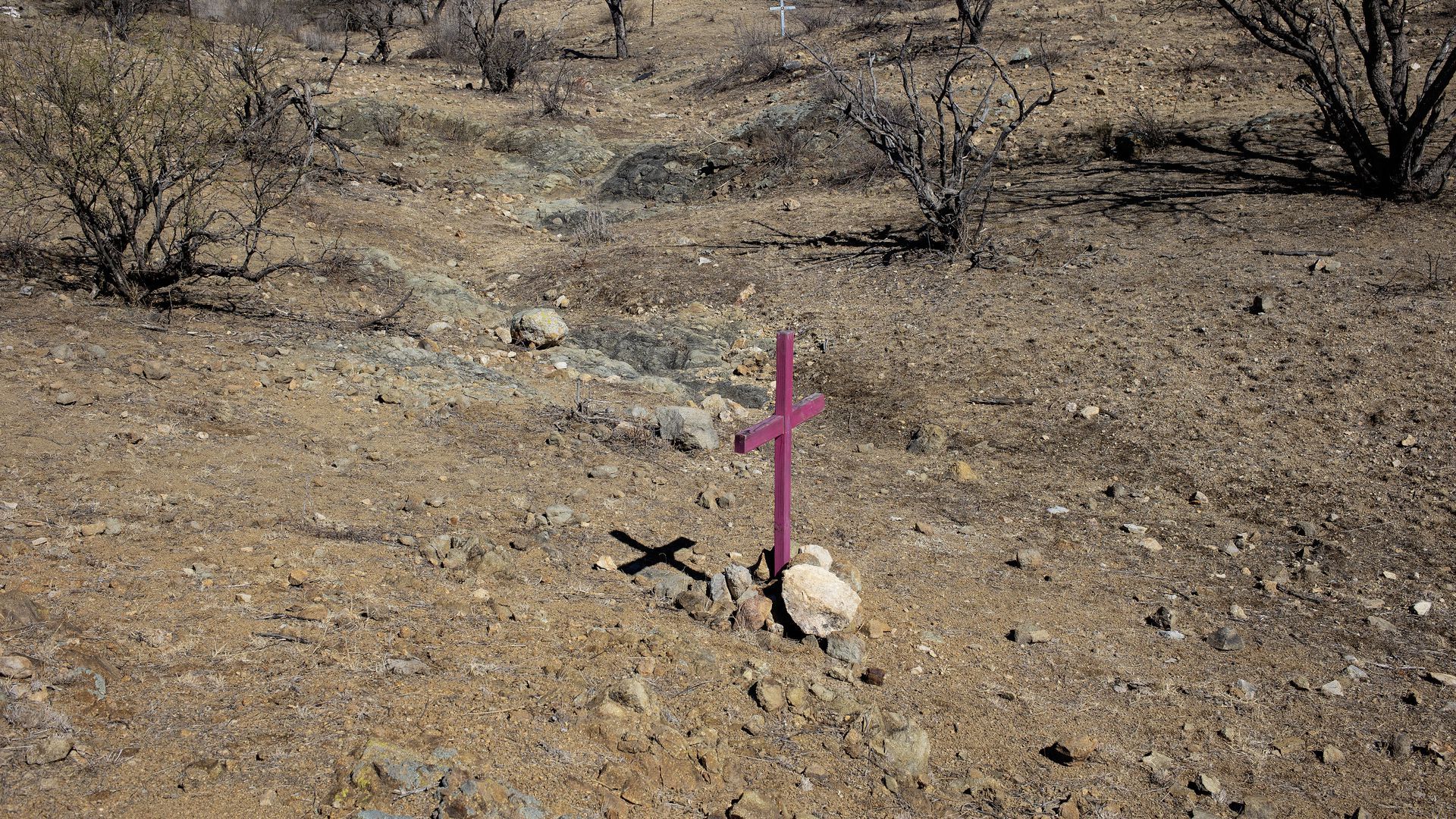 Two men who work as coyotes, or human smugglers, told Noticias Telemundo that for those desperate enough, a payment of $8,000 each will suffice to get them into the U.S. through the desert.
Details: To cross people by car, hiding them in secret compartments, they'll charge up to $20,000 because the coyotes swear U.S. immigration officers get a cut to turn a blind eye.
What they're saying: Walking through the desert "is the hardest route, but also the safest: there's less vigilance" from authorities, smuggler Orlando told Noticias Telemundo. To cross someone by car "we get notice [from la migra] of a specific time and which of the inspection lines to queue up in," the coyote said.
By the numbers: The typical desert trek skirts the border wall and takes from four hours to four days depending on the time of year.
The Border Patrol found 300 bodies in the last fiscal year of people who died crossing the desert en route to the border, due mostly to hypothermia and dehydration.
The number of unaccompanied minors attempting to cross to the U.S. could balloon to 26,000 by September from the current 16,000, according to official documents leaked to Axios.
This story first appeared in Axios Latino, a weekly collaboration between Axios and Noticias Telemundo. Sign up here.
Go deeper