Paramedic says he saw officers "on top of" George Floyd as he arrived on scene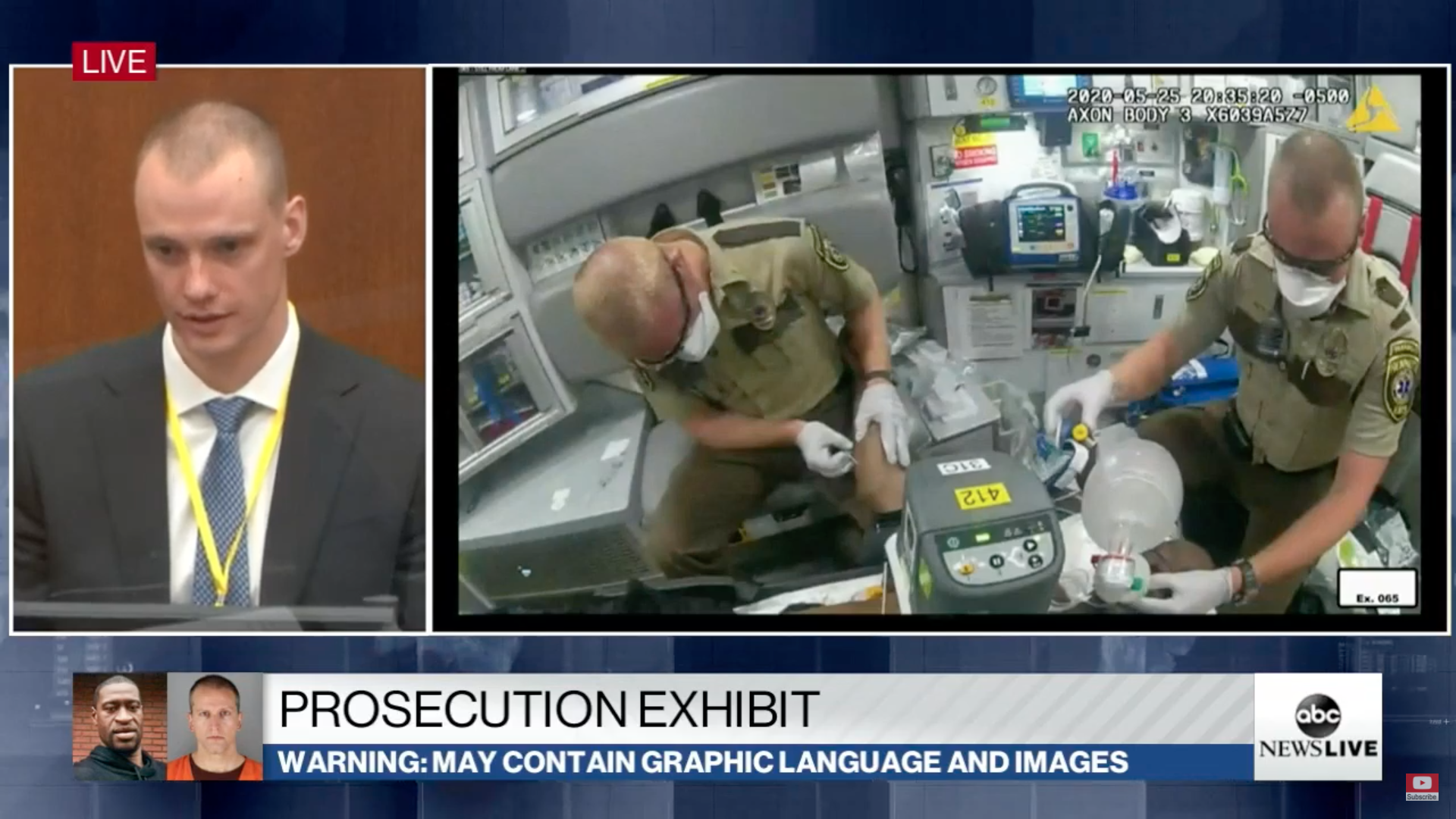 The paramedic called to the scene of George Floyd's murder said Thursday "[multiple officers] were still on top" of Floyd as they arrived.
The state of play: The court heard earlier from Floyd's girlfriend, who described him as a kind man despite an ongoing struggle with opioid addiction. Following her testimony, a Hennepin County paramedic took the stand to detail the step-by-step events after former Minneapolis police officer Derek Chauvin kneeled on Floyd's neck for over nine minutes.
What he's saying: When Seth Bravinder first arrived at the scene, he said he assumed "there was potentially some struggle still because [multiple officers] were still on top of him."
His partner assessed Floyd and said he appeared to have gone into cardiac arrest, Bravinder told jurors. They transported him into the ambulance, where the cardiac monitor "flatlined."
"We don't feel a pulse so there's no blood being pumped through the body to your organs," he said.
He said they needed more people to work on the patient, so an officer came with them into the ambulance to do chest compressions. They also inserted an airway device and drilled a hole in Floyd's leg because regular IV access wasn't working, he said.
There was never an indication of change or revival, according to Bravinder.
Go deeper:
Go deeper