Car prices rise as chip shortage hits dealer showrooms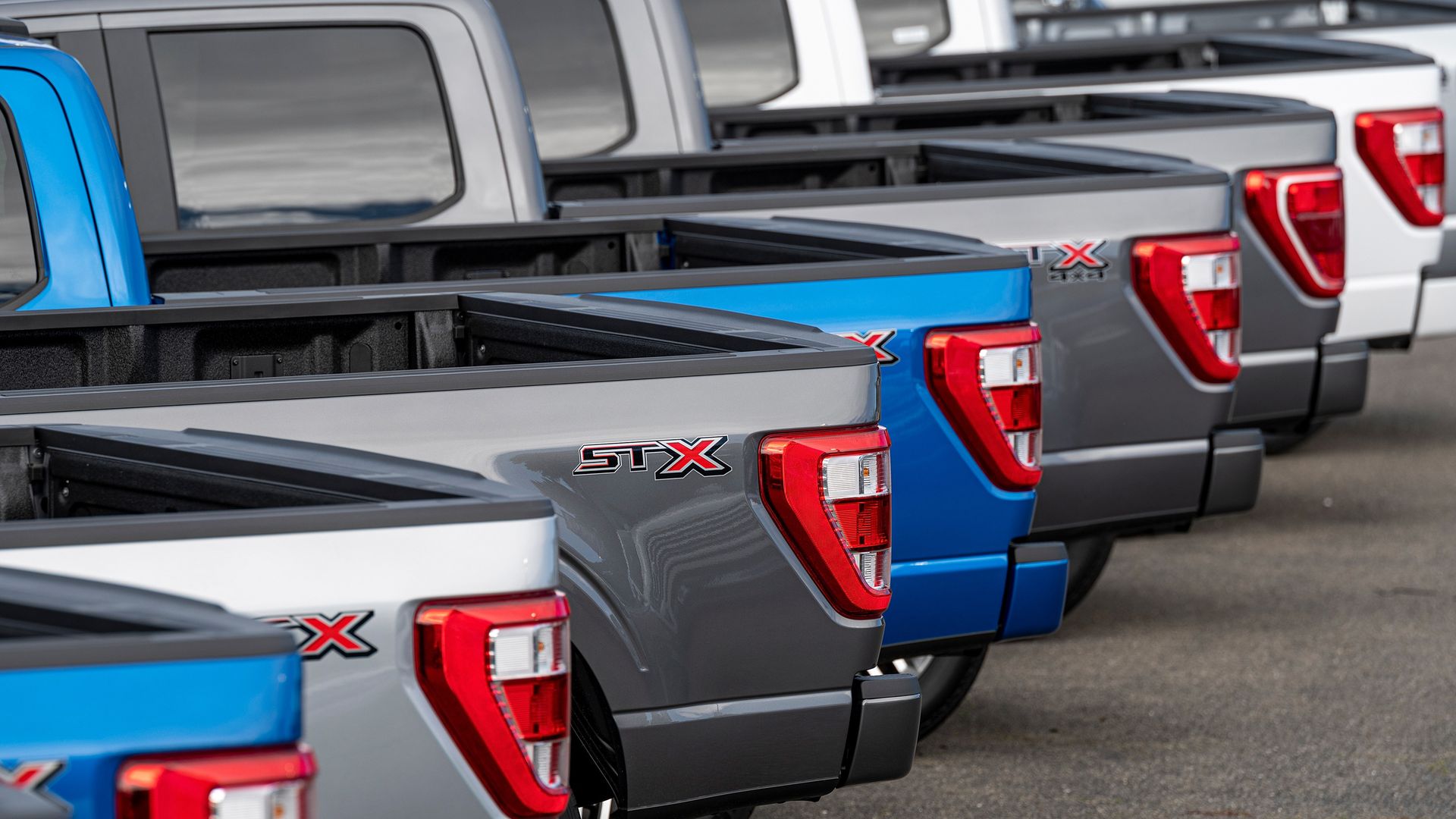 Carmakers saw gangbuster sales in March, boosted by consumers' $1,400 stimulus checks, but analysts warned of volatility ahead as production troubles mount.
Why it matters: Car prices are rising because of inventory shortages, and as the spring selling season begins and consumer sentiment improves, it could be harder for shoppers to find the vehicle they want at an affordable price.
Driving the news: Automakers reported strong demand in March, and forecasters say they expect overall first-quarter sales to rise about 8 percent over a pandemic-wracked early 2020, Automotive News reported.
Toyota, Honda, Kia and Hyundai were among those reporting strong sales in March.
"The first quarter ended strong, setting the market up for an incredible spring from a demand perspective," said Jonathan Smoke, chief economist at Cox Automotive.
Stimulus payments, tax refunds, vaccination progress and warmer weather are all helping to boost consumer sentiment, he said.
"All those things are coming together right now, and the industry would likely be setting all-time sales records if it were not for tight supplies and elevated prices."
What's happening: After two months of factory shutdowns early in the pandemic, the industry is now getting hit with shortages of key components, notably computer chips that power vehicle electronics.
The chip shortage has snowballed into a bigger crisis, with multiple factories temporarily closed, said Jessica Caldwell, Edmunds' executive director of insights.
"We're seeing the industry being hit hard on both sides: Retail customers are being offered fewer choices and paying higher prices, while fleet customers are likely seeing their orders delayed."
By the numbers: New vehicle inventory on sale at dealerships is down by 36% in March 2021 compared with a year ago, according to Edmunds.
The average transaction price for new vehicles in March was estimated to be $40,563, versus $38,601 a year ago.
Used vehicles sold for an estimated $22,663, on average, up from $20,273 last year.
Trucks and SUVs have been hit the hardest. Although their high profit margins have been a bright spot for automakers during the pandemic, supplies are running low because of the chip shortage.
Truck inventory was down by 60% in March compared to a year ago, per Edmunds.
The average transaction price for a new full-size pickup is estimated at $54,763 compared to $51,164 a year ago.
The bottom line: It's a basic issue of supply and demand.
Go deeper