Canada's 3 biggest provinces impose fresh COVID restrictions as cases surge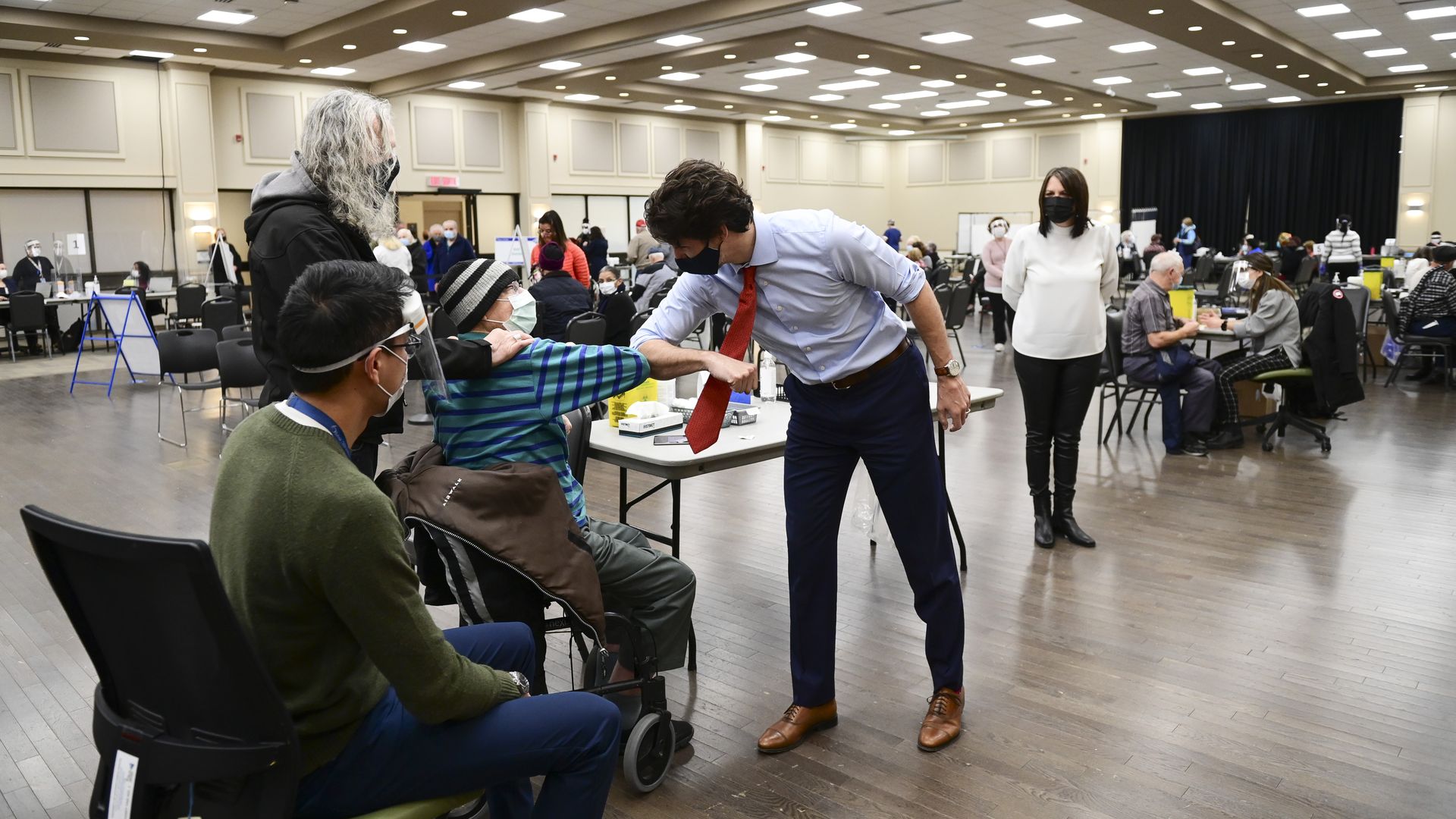 Canada's three biggest provinces this week announced new coronavirus restrictions amid a surge in cases largely driven by COVID-19 variants, the Wall Street Journal reports.
Details: Ontario will enter a four-week limited lockdown — its third lockdown since the beginning of the pandemic — starting Saturday, which will ban all indoor activities. Earlier this week, Quebec closed schools and non-essential businesses, and British Columbia banned indoor activities, including places of worship.
"Those three provinces account for three-quarters of Canada's population," the Journal writes.
What they're saying: "We cannot vaccinate quickly enough to break this third wave. This is the challenge of the new variants," said Adalsteinn Brown, a senior science advisor to the Ontario government, per the Journal.
By the numbers: Canada has confirmed more than 982,000 coronavirus cases and nearly 23,000 deaths since the pandemic began, according to government data.
The country recorded more than 5,500 new cases on Thursday.
The big picture: Canada is lagging behind the U.S. in terms of vaccinations, with the latter having administered four times as many doses per capita, the Washington Post reports. Unlike the U.S., Canada cannot mass produce vaccines, so it depends on doses produced elsewhere.
Go deeper