San Francisco Fed president: Biden plan boosts growth, not inflation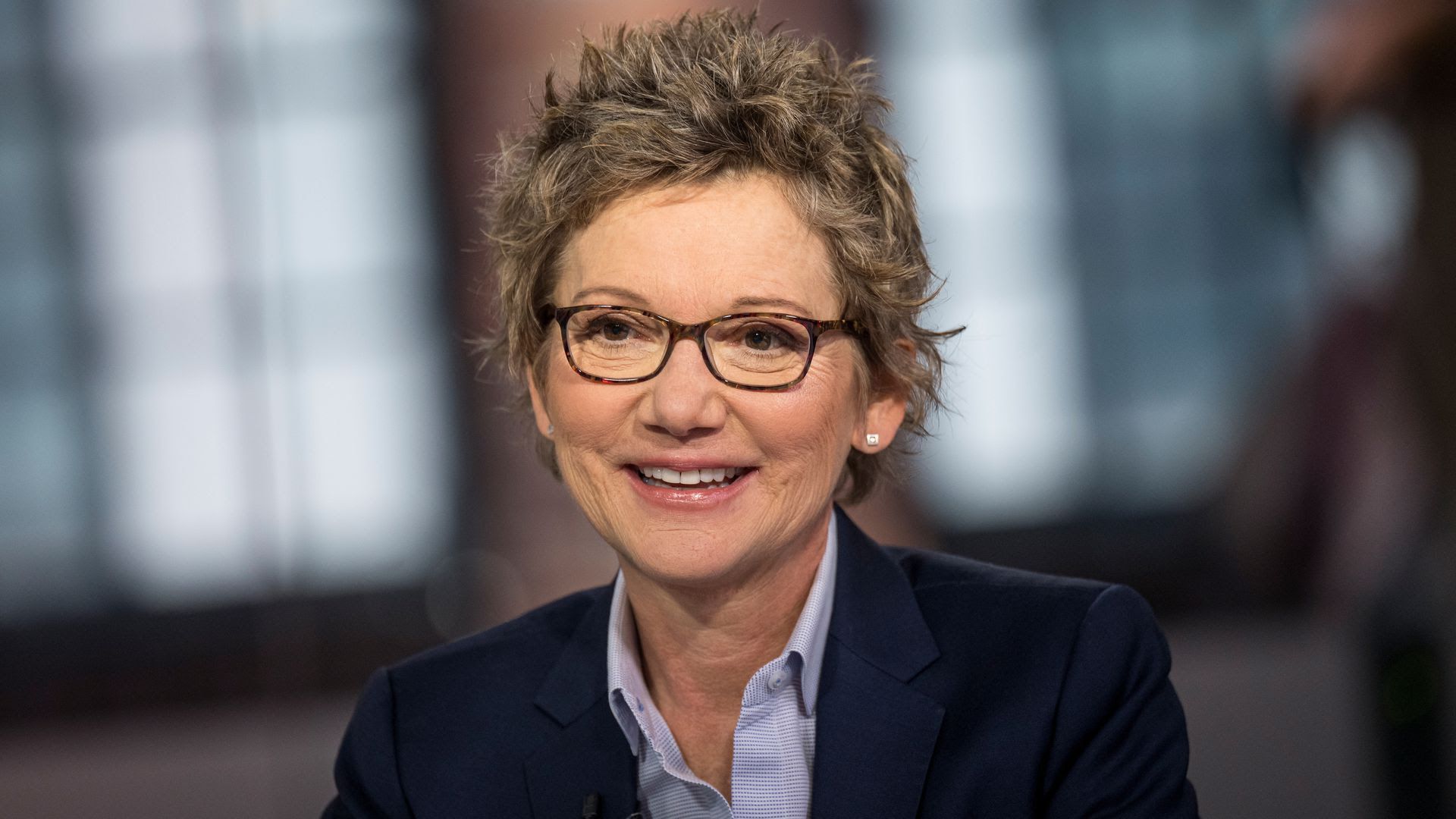 San Francisco Fed President Mary Daly does not expect President Joe Biden's proposed $2 trillion infrastructure package to alter the central bank's path on interest rate increases or change its outlook for inflation, she tells Axios in an exclusive interview.
Why it matters: Many have worried the combination of trillions in spending on coronavirus relief, the Fed's ultra-loose monetary policy, and Biden's big stimulus plans for infrastructure, education and manufacturing will set the table for out-of-control price increases.
What she's saying: "I put it in there as a boost overall on growth, should those [bills] pass but I don't put it in as a big pickup in inflation because I think of it as creating an additional supply effect — more workers coming into the labor force, better output, the roads and bridges and digital infrastructure improve," Daly says.
"This is really good for our economy. It allows us to grow faster."
Where it stands: Even as markets have pushed inflation expectation gauges to the highest in nearly 13 years and consumers are reporting the highest inflation expectations since 2014, Daly, a voter on the Fed's rate-setting committee this year, says she sees no need for the Fed to rush to raise interest rates.
"What I need to see myself is ... a period of time where inflation is at 2% and expected to be above 2% for a period of time that gives me confidence that we will absolutely in this next expansion average 2% over time."
For example, Daly points to supply chain issues in the shipping industry that have sent prices spiking higher in recent months as unlikely to be sustainable.
"I called my contacts and I asked 'Do you expect these things to persist?' And they say, 'No, they'll unwind as soon as the supply chain bottlenecks are removed.'"
In contrast, Daly calls out the potential for improvement in the labor market that she expects would lead to improved wage growth that pushes prices higher consistently.
Keep it 💯: Daly strongly disputed the notion that the Fed may not have the tools to rein in inflation should it begin to rise out of control.
"That's a possibility but not one borne out by the evidence," she says.
"I think it is an incorrect interpretation to think that we've lost our power across the distribution of interest rates."
Go deeper