Report: U.S. could have universal Pre-K by 2040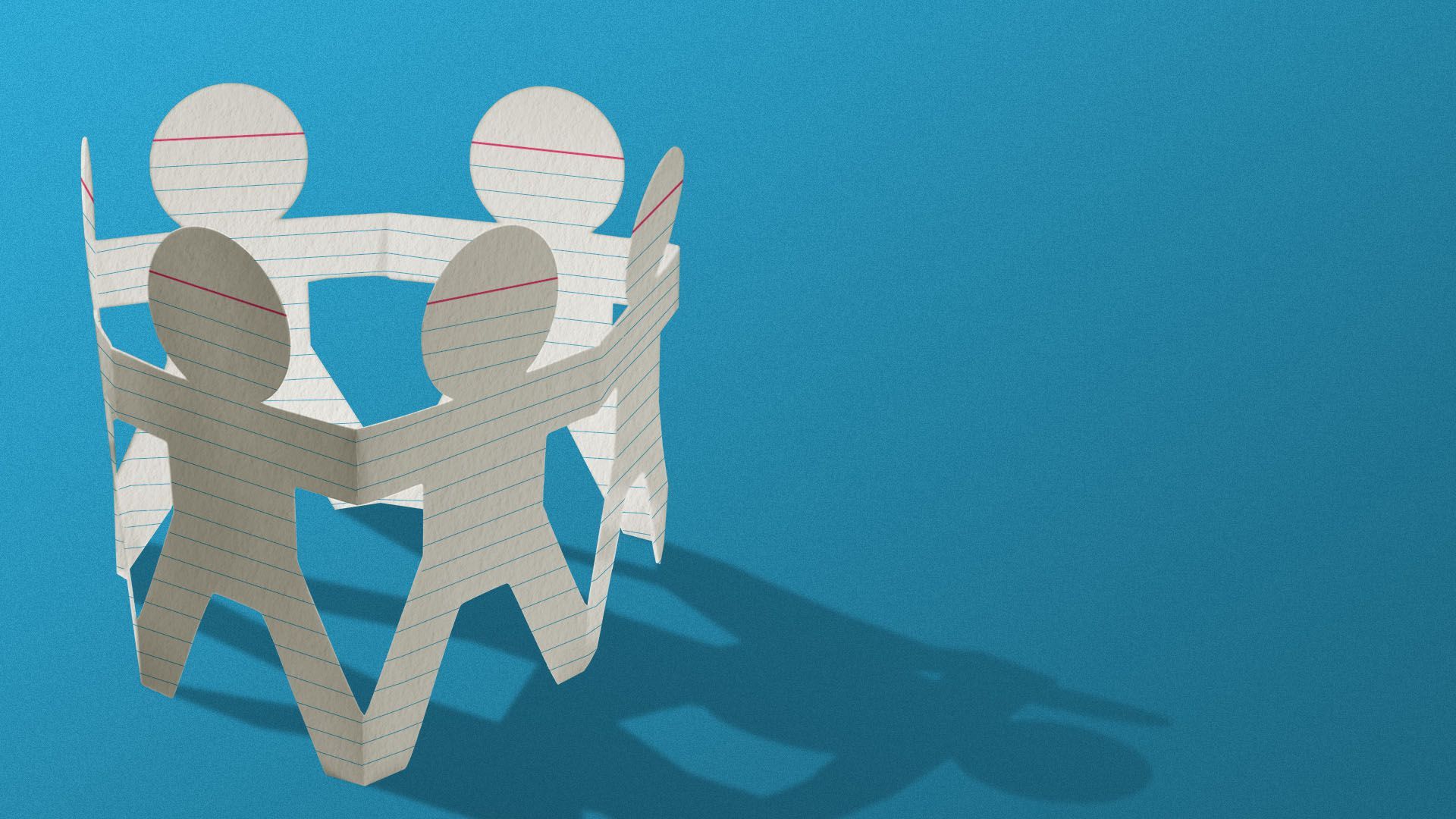 The National Institute for Early Education at Rutgers University (NIEER) on Wednesday released a plan that shows how the U.S. could have universal high-quality preschool within the next 30 years.
Why it matters: "At its current pace and without federal government leadership, the U.S. won't reach all children with free preschool before 2100," said NIEER Founder and Senior Co-director Steven Barnett.
Details: States are more likely to invest more in preschool education if they receive federal help. NIEER's plan says the federal government should match regional and local-level investments in high-quality preschool for all children under 200% of the federal poverty level.
If the federal government offered a 50-50 match to every dollar spent by state and local governments, it could expand high-quality preschool to 2.5 million more 3- and 4-year olds by 2030. The U.S. currently serves 1.8 million children, according to NIEER's report.
What to watch: "White House officials are preparing to present President Biden with a roughly $3 trillion infrastructure and jobs package that includes high-profile domestic policy priorities such as free community college and universal prekindergarten," the Washington Post reports.
Go deeper: Racial inequities in education can start as early as preschool
Go deeper