U.S. affirms "unwavering support" for Kyiv amid rising Ukraine-Russia tensions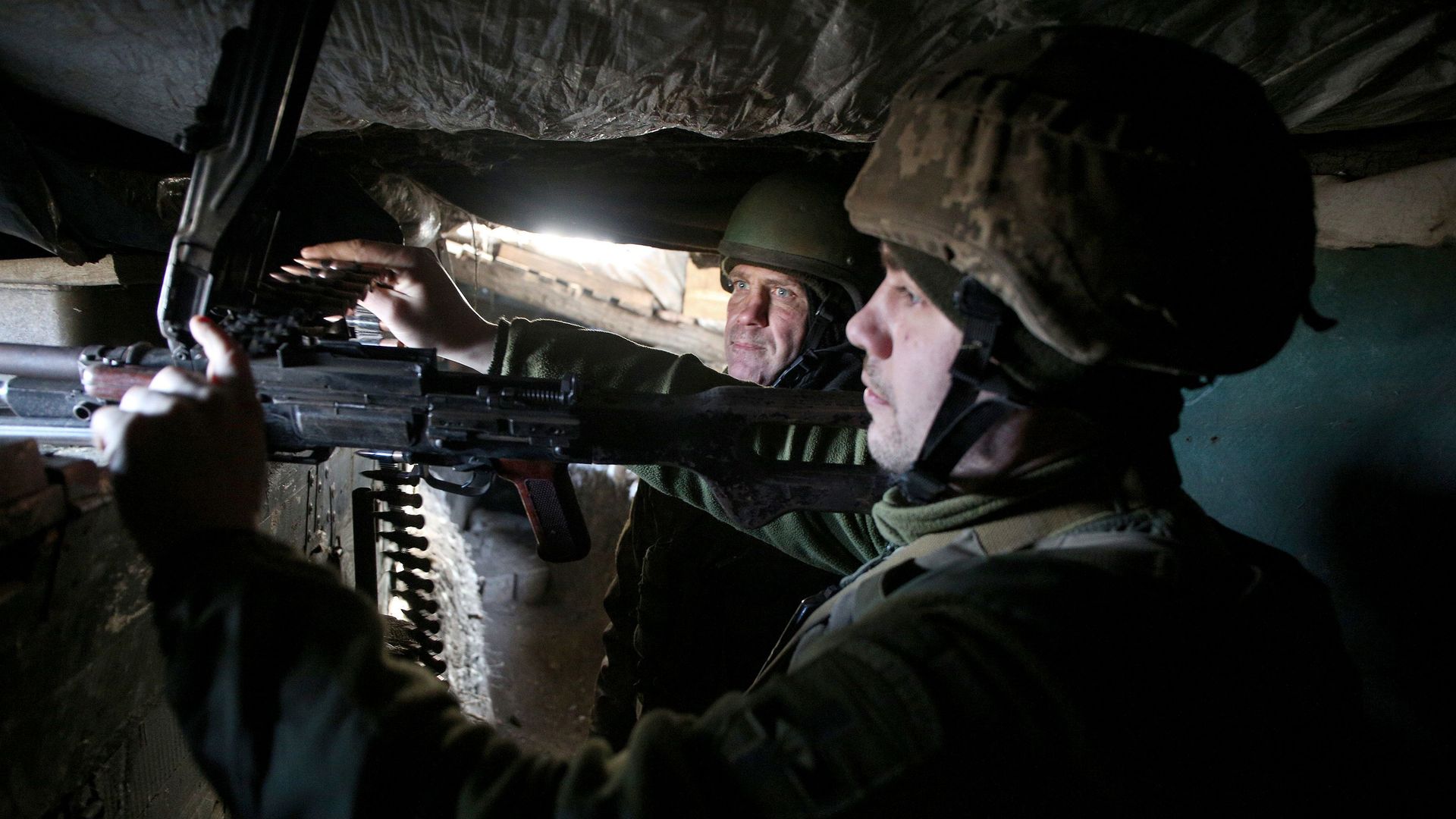 Secretary of State Antony Blinken spoke with Ukrainian Foreign Minister Dmytro Kuleba on Wednesday to affirm the United States' "unwavering support" for Kyiv amid a rise of Russian-backed separatist aggression in eastern Ukraine.
Driving the news: The war in eastern Ukraine, ongoing since 2014, escalated after the Ukrainian military said four of its soldiers were killed during a battle against Russian-backed separatists on March 26, the New York Times reports.
Context: Ukraine has been fighting Russian-backed separatists in the Donetsk Region since Russia illegally invaded and annexed Crimea in 2014.
Ukraine and Russia negotiated a ceasefire through the Organization for Security and Cooperation in Europe in July 2020.
Ukraine's parliament adopted a resolution on Tuesday, acknowledging that the July ceasefire had broken down over a "significant increase in shelling and armed provocations by the armed forces of the Russian Federation," according to the Times.
What they're saying: "The Secretary affirmed the United States' unwavering support for Ukraine's sovereignty and territorial integrity in the face of Russia's ongoing aggression in the Donbas and Crimea," the State Department said of the conversation between Blinken and Kuleba.
John Kirby, the Pentagon press secretary, said the U.S. was aware of reports from the Ukrainian military of increased Russian troop movements on the eastern border, according to AP.
Kirby added that "Russia's destabilizing actions undermine the de-escalation in tensions that had been achieved through an OSCE-brokered agreement back in July of last year."
Go deeper