Slack CEO: More companies will be "digital first" post-pandemic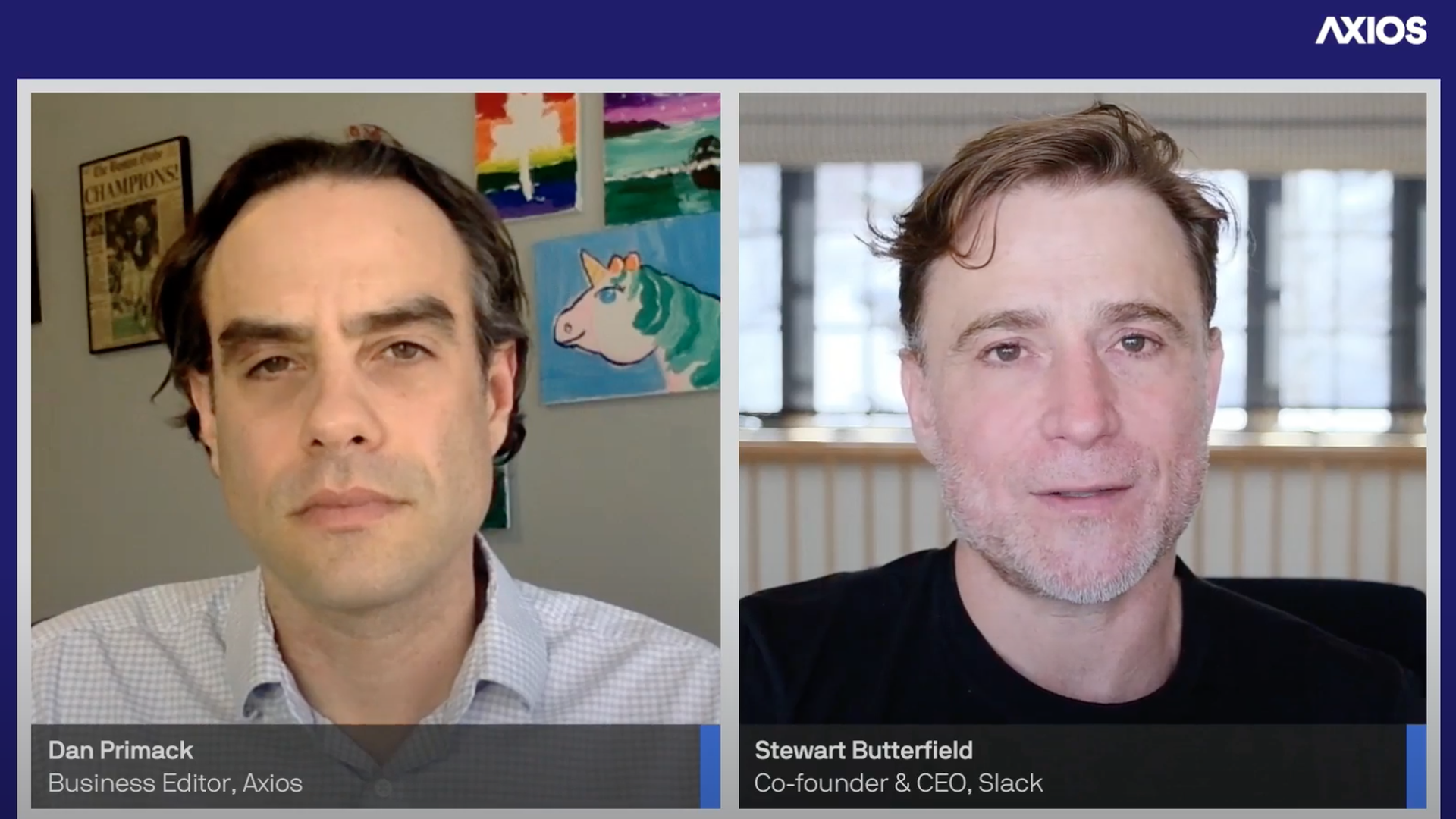 In the wake of the pandemic, more companies will begin "going digital first," prioritizing their digital infrastructures over physical office spaces, Slack CEO Stewart Butterfield said Wednesday during an Axios virtual event.
Why it matters: The pandemic has accelerated pre-existing trends towards digitalization and prompted some companies to undergo digital transformations that otherwise may have taken them much longer, Butterfield said.
What they're saying: "[E]executives, leaders, will pay as much attention to the digital infrastructure that enables productivity and collaboration, as they do to the office spaces, the leases, the conference room build-outs, the furniture, and kind of all of that."
[I] think the investment that people started making in digital infrastructure to support the kind of ongoing operations—which, remember, there was a bit of a panic at the beginning—I think that naturally led to a kind of continuation or extension into other digital transformation projects that were adjacent to the necessary."
"And all of those are things that would have happened anyway, but now they're happening faster."
Watch the full event here.
Go deeper