Obama Cabinet official took undisclosed foreign cash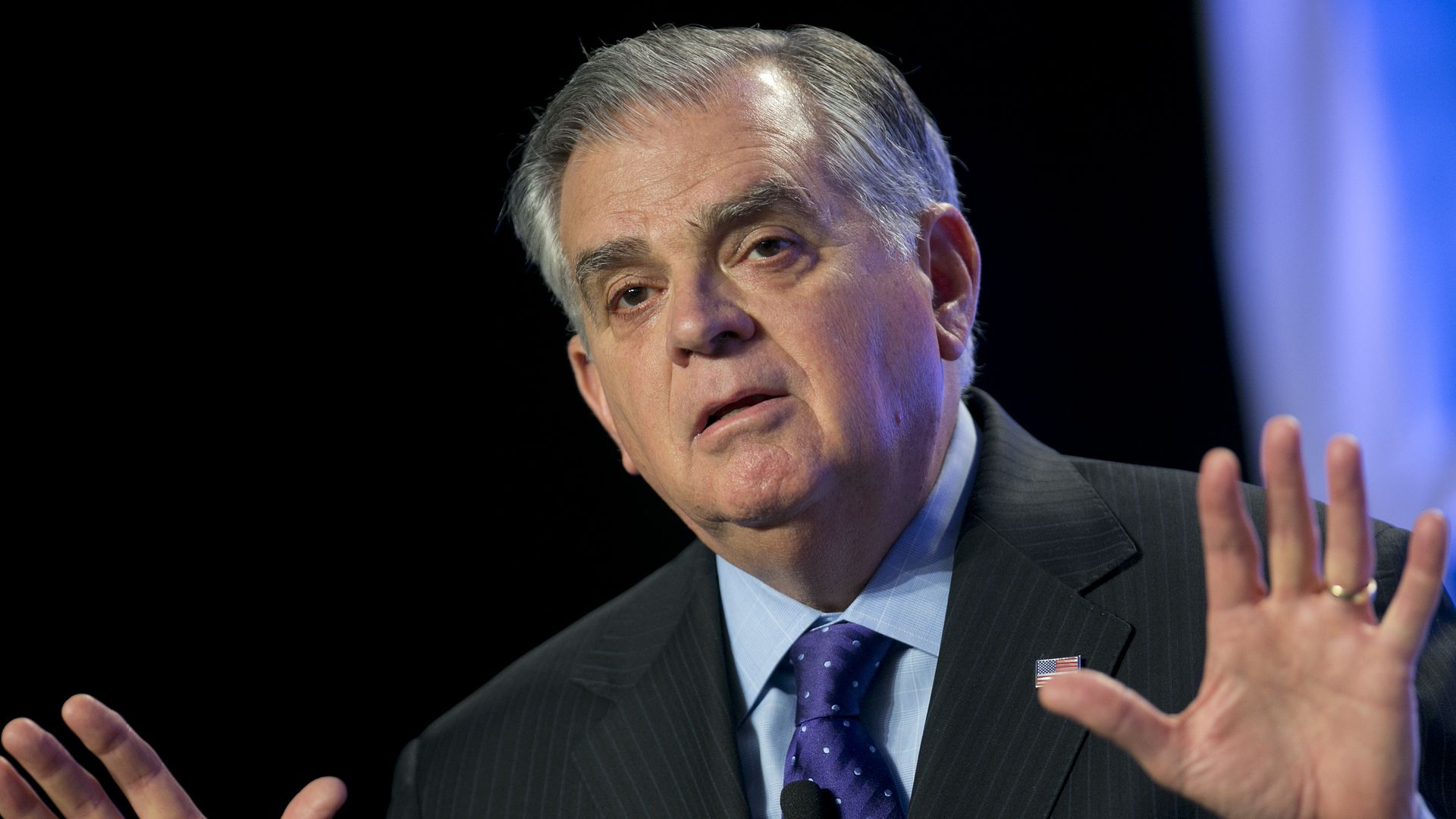 Former U.S. Transportation Secretary Ray LaHood took $50,000 from an associate of a Lebanese-Nigerian billionaire at the center of a sprawling scheme of illegal foreign campaign contributions, federal prosecutors revealed Wednesday.
Why it matters: LaHood, a former Republican congressman from Illinois and a member of President Obama's Cabinet, agreed to repay the money, pay a $40,000 fine and cooperate with prosecutors to settle the matter. The Justice Department detailed the illicit campaign donation scheme in a statement on Wednesday.
What's happening: According to a DOJ news release, LaHood's conduct was a "separate and unrelated matter" from the campaign finance violations.
The point of overlap was a Virginia businessman named Toufic Baaklini, who loaned LaHood $50,000 in 2012, while he was in office. LaHood did not disclose the loan in ethics filings.
According to prosecutors, LaHood "understood at the time" that the money was actually coming from a Baalkini associate named Gilbert Chagoury, and "made misleading statements to FBI agents" investigating the payment.
Chagoury is a Lebanese-Nigerian billionaire whom the State Department denied entry into the U.S. in 2015.
According to the DOJ, Chagoury — with the assistance of Baaklini and another associate named Joseph Arsan — orchestrated a massive scheme to illegally funnel foreign money into U.S. elections.
In a deferred prosecution agreement, Chagoury admitted to providing $180,000 to U.S. individuals who used the money to make contributions to four federal political candidates from 2012 through 2016. The campaigns that benefitted are not named, nor are the "straw" donors, or the donors who illicitly funneled Chagoury's money to those campaigns.
Chagoury was a major donor to the Clinton Foundation, and donated nearly half a million dollars to a Clinton-aligned voter registration group during President Clinton's 1996 reelection campaign.
Baaklini, a Virginia resident, preferred backing Republicans. Campaign finance records show a number of small contributions to President Trump's reelection campaign last year.
In 2016, when the alleged straw donation scheme took place, Baaklini gave to a number of GOP campaigns and party committees.
He also chipped in $2,700 to the House campaign of LaHood's son Darin, who now represents the same seat his father once did.
Go deeper