The NCAA goes to Washington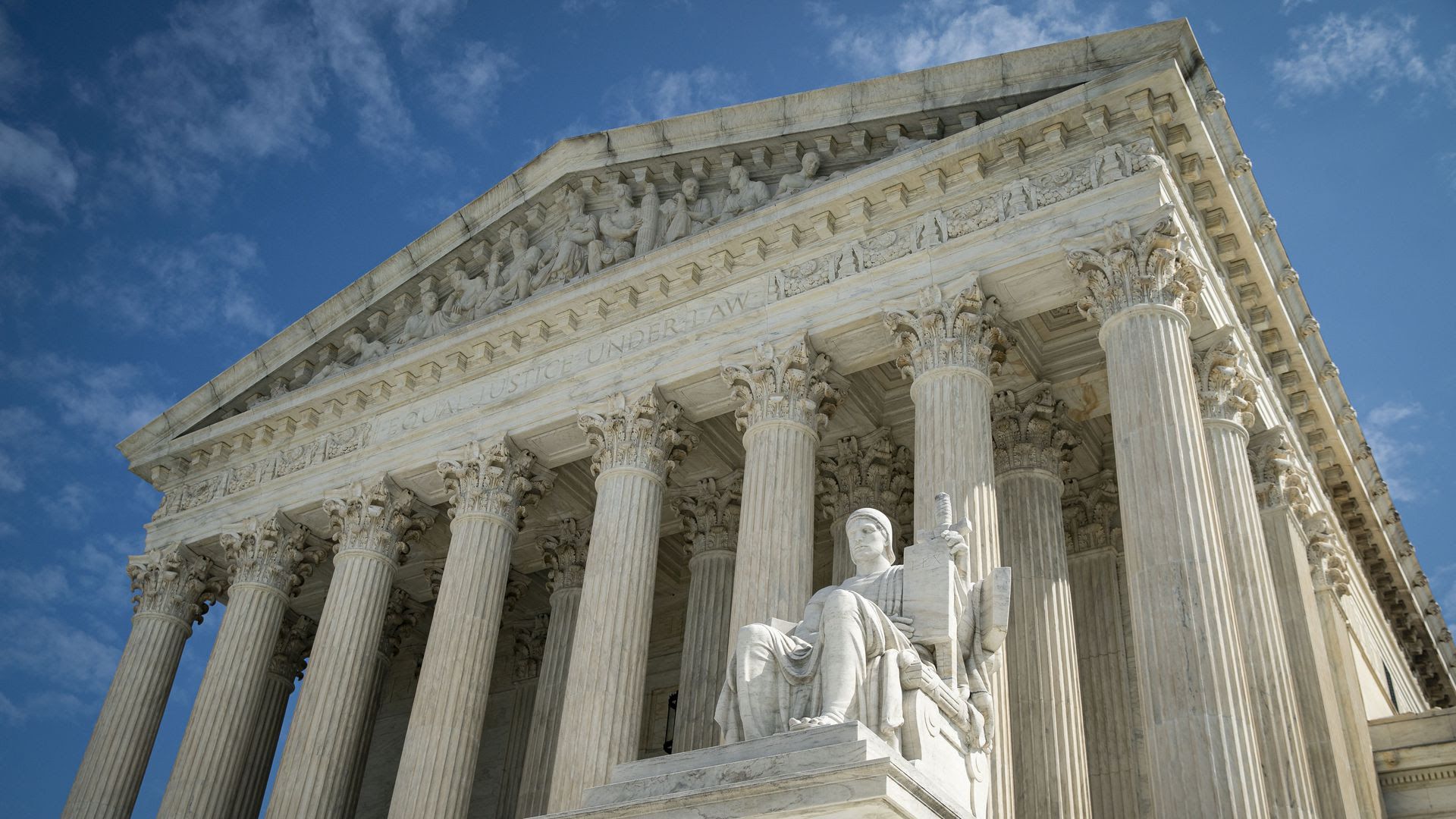 As the college sports world focuses on March Madness, the Supreme Court will hear a case this morning that could change the landscape of the NCAA.
Catch up quick: The 9th Circuit last year sided with former West Virginia RB Shawne Alston in his antitrust case against the NCAA, ruling that schools can provide unlimited academic-related expenses to their athletes.
Why it matters: If SCOTUS upholds that decision, it could open the door to a pay-for-play system in which schools compete for talent by shelling out thousands under the legal guise of education benefits.
The backdrop: Student-athlete compensation has been top of mind for years, but the glacial pace at which that's progressed continues to frustrate them.
Ahead of the tournament, some athletes took to social media to protest these inequities with the hashtag #NotNCAAProperty.
Meanwhile, right across the street from the Supreme Court, Congressional lawmakers continue to discuss federal name, image and likeness (NIL) legislation.
The big picture: In theory, the NCAA isn't against finding ways to secure compensation for its athletes as long as there are proper guardrails in place to ensure it maintains its aura of amateurism.
In that way, the NIL debate and cases like Alston's are similar, with the fear of transforming into a pay-for-play organization always seeming to get in the way of true progress.
The last word: "I don't think any decision the Supreme Court makes will be the silver bullet that resolves every major issue in college sports," Len Elmore, the former NBA star and current co-chair of the Knight Commission on Intercollegiate Athletics, tells Axios.
But progress is progress, and "anything that makes college athletes' experience a priority and works towards enhancing their education, health, safety and wellbeing is something we have to be in favor of."
Go deeper