Man's Ebola relapse led to 91 new cases in DRC, study finds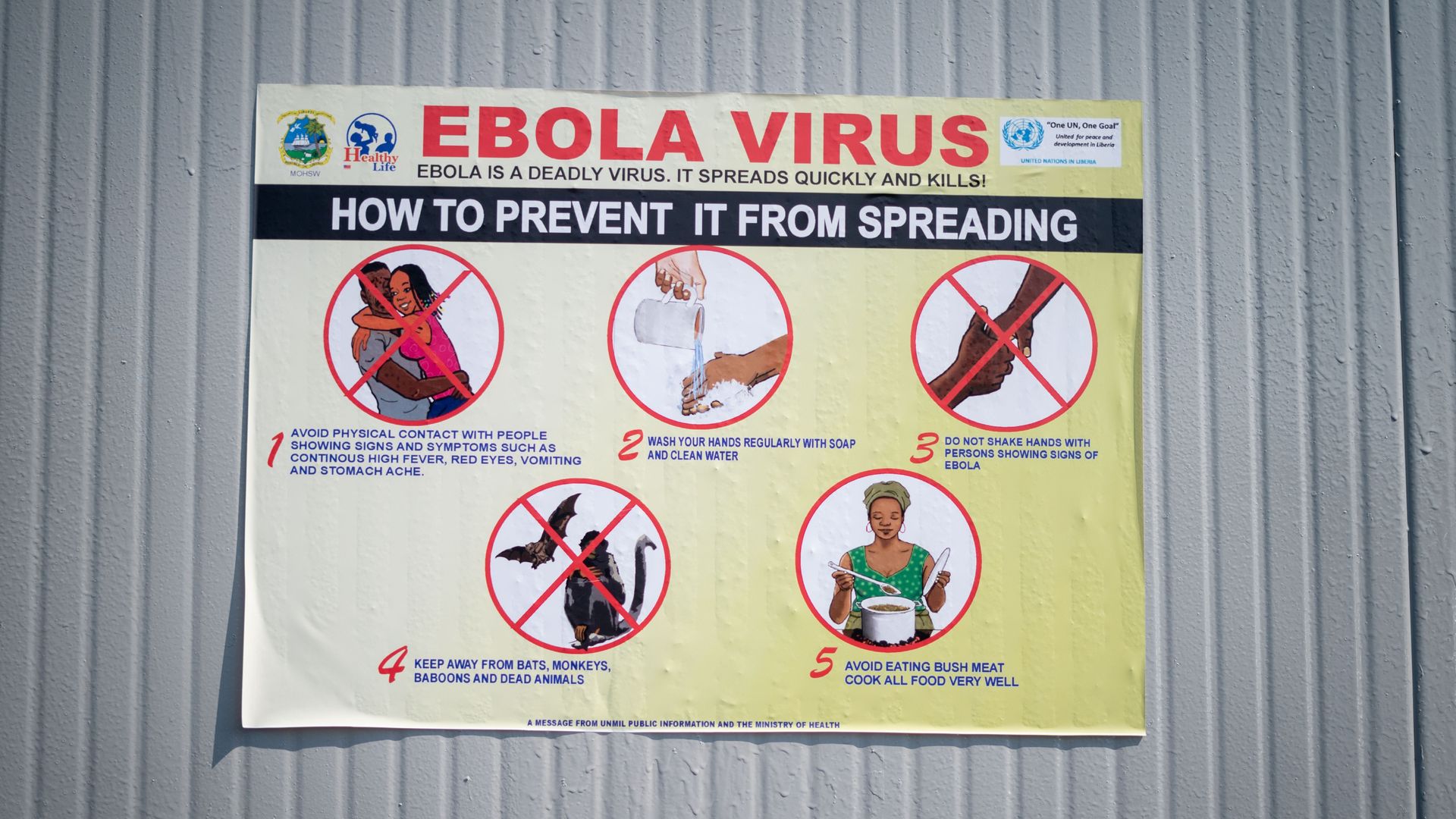 A man in the Democratic Republic of Congo who got Ebola despite getting vaccinated and then recovered, suffered a relapse months later that led to 91 new cases, a report from the New England Journal of Medicine released this week found.
Why it matters: "Relapses like this one from the 2018-2020 outbreak in the Democratic Republic of Congo are thought to be rare. This is the first one clearly shown to have spawned a large cluster of new cases," AP writes.
Details: The relapse occurred 149 days after the 25-year-old patient — a motorcycle taxi driver — was discharged from an Ebola treatment unit.
He was vaccinated in December 2018, but was then diagnosed with the disease in June 2019. He later died.
What they're saying: "The most important message is, someone can get the disease, Ebola, twice and the second illness can sometimes be worse than the first one," Dr. Placide Mbala-Kingebeni from the University of Kinshasha, who helped research the Congo cases, told AP.
Go deeper: Ebola outbreak in Guinea may be linked to 2014 epidemic
Go deeper